Siraj matches Shami, Ashwin's feat on debut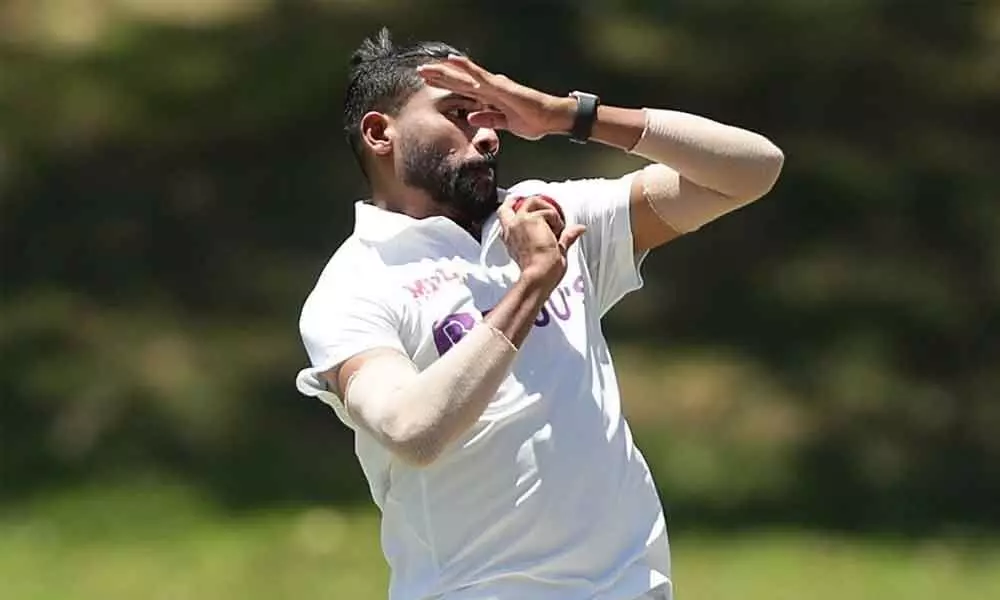 Highlights
Mohammed Siraj became the first debutant for India in seven years to pick five wickets in a Test match when he finished the second Test match against Australia at the Melbourne Cricket Ground (MCG) with a haul of five wickets for 77 runs in 36.3 overs
Melbourne: Mohammed Siraj became the first debutant for India in seven years to pick five wickets in a Test match when he finished the second Test match against Australia at the Melbourne Cricket Ground (MCG) with a haul of five wickets for 77 runs in 36.3 overs.
Siraj got the wicket of Cameron Green in both the innings while he also had Marnus Labuschagne (in first innings) and Travis Head and Nathan Lyon (in second innings) as India defeated Australia by eight wickets to level the four-Test series 1-1.
Mohammed Shami, who Siraj replaced in the MCG Test, was the last India bowler to take at least five wickets in a debut Test when he got a nine-wicket haul against West Indies in Kolkata in November, 2013.
Off-spinner R Ashwin, who also played the second Test at the MCG this week, also took over five wickets in a Test on debut back in November, 2011 against West Indies in Delhi. He got a nine-wicket haul.
India team coach Ravi Shastri on Tuesday praised Siraj saying that the pace bowler has shown great maturity.
"Today, Siraj's effort was outstanding. He might not have the numbers to show but the discipline and ability to bowl long spells, maturity he showed for someone playing his first Test match and doing the job he had to do once we lost Umesh was outstanding," said Shastri.
Bumrah trumps Marshall, Garner, McGrath in average
Jasprit Bumrah has trumped the likes of Malcolm Marshall, Joel Garner, Curtly Ambrose and Glenn McGrath in the list of bowling averages for bowlers with 75 or more Test wickets over the last fifty years.
Bumrah has now taken 76 wickets in 16 Tests at an average of 20.68 while former West Indies pace bowler Malcolm Marshall is the next best having taken 376 wickets at an average of 20.94 in 81 Test matches. Marshall's fellow West Indies bowler Joel Garner averages 20.97 with 259 wickets in 58 Tests to be at the third spot.
Another West Indian, Curtly Ambrose, with 405 wickets at 20.99 in 98 Test matches is just behind Garner. Current Australia pace bowler Pat Cummins rounds off the top five with 153 wickets at an average of 21.51 in 32 Tests, just ahead of fellow Aussie Glenn McGrath who has 563 wickets at 21.64 in 124 Test matches.
Meanwhile, Steve Smith getting bowled by Bumrah down the leg-side with his leg-stump exposed on the third day of the second Test at the Melbourne Cricket Ground brought back memories of another Australian great Greg Chappell getting bowled by Karsan Ghavri down the leg during the 1981 Melbourne Test which was also won by India.