Fastag Deadline Extended To 15 December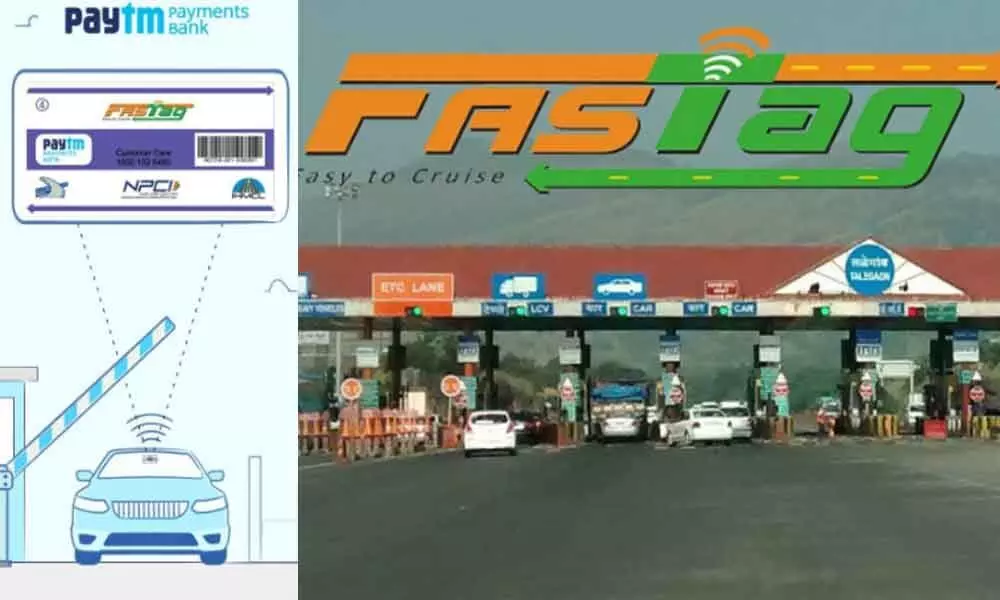 Highlights
The transport ministry has extended the December 1 deadline to December 15.
For 100% electronic toll collection across National Highways in India the transport ministry has extended the December 1 deadline to December 15, by two weeks.
FASTag is going to be mandatory across a total of 525 toll plazas. If the vehicle owners don't have a FASTag as a form of penalty, they need to pay double the toll fare. For non-FASTag vehicles, a separate lane will be there at the plazas.
What is FASTag?
A FASTag is a tag that you attach to the windshield of your car. This is Radio-frequency Identification (RFID) enabled and is linked to your vehicle registration. When you drive through any toll plaza, that has FASTag readers installed overhead. As your vehicle passes beneath them, the RFID code is detected, read, the required amount is deducted from the prepaid balance, and your journey through the toll plaza is authenticated. FASTag is simple to use and reloadable tag.
FASTag as a pilot project was implemented for the first time in the Delhi-Mumbai stretch of the Golden Quadrilateral in 2014. Its main aim is to make toll plaza payments on highways automatic with the 'One Nation One Tag' mission. This will also reduce long waiting times and congestion at tolls. This will be initially started from the toll plazas at the national highways and would slowly include state highways also.
Where to get FASTag?
FASTag can be bought from 28,500 points of sale locations set up at various banks, the National Highway and the Indian Highways Management Corporation Ltd, a company set up by NHAI. "This includes all NH fee plazas, RTOs, common service centres, bank branches, transport hubs and selected petrol bunks," says an official release from NHAI.
ADD FASTagPaytm Image HERE
If you own a car, van or jeep, the FASTag may be bought online from Amazon.in or approach individual banks for these FASTags. The banks that are offering FASTags are HDFC Bank, ICICI Bank, State Bank of India, Kotak Mahindra Bank, Axis Bank and also the Airtel Payments Bank and Paytm Payments Bank.
Download my FASTag App to search for the nearest point of sale location or visit www.ihmcl.com or call 1033. NHAI/IHMCL has developed a UPI recharge facility via MY FASTag app for recharge. You can also recharge FASTag by visiting the bank's portals.