City sewer system in need of remodelling, says KTR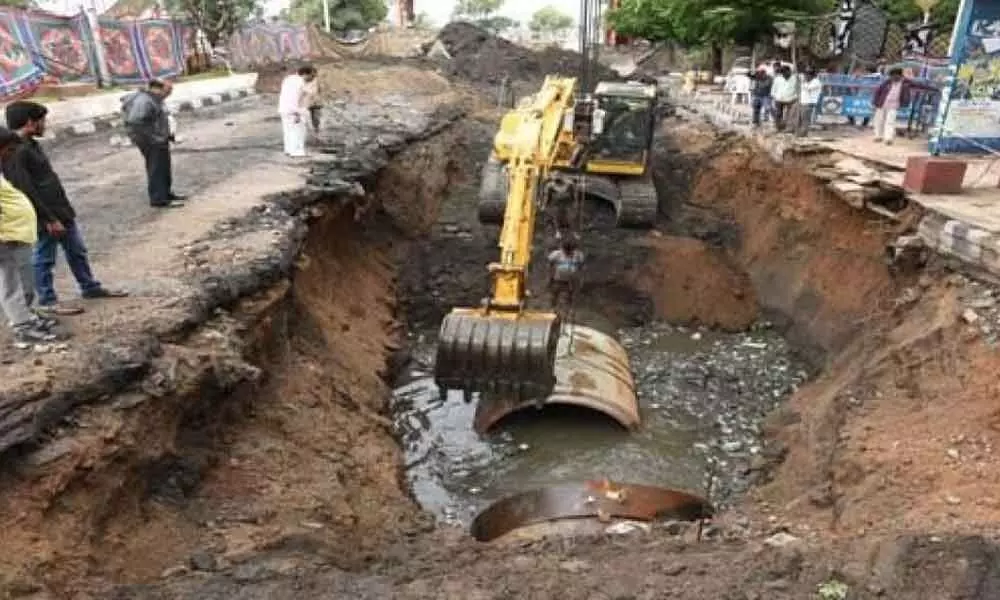 Highlights
During Question Hour in the Assembly, MAUD Minister K T Rama Rao agrees that the old sewer network in the core city is old
Hyderabad: In Greater Hyderabad, that has over one crore population, the sewage generated is 1,800 Million Litres per Day (MLD), but at present only 41 per cent of it is being treated by the installed Sewage Treatment Plants (STPs).
Municipal Administration and Urban Development (MAUD) Minister K T Rama Rao stated this during Question Hour in the Assembly. He agreed that the existing sewer network system in the core city was old and to cope up with the present demand the sewer network needs to be remodelled.
He added that the present 21 STPs are treating 735 MLD of sewage and in two years' time more STPs will come into operation to treat another 700 MLD.
Rama Rao mentioned that the government has directed Hyderabad Metropolitan Water Supply and Sewerage Board (HMWSSB) to prepare a Comprehensive Sewerage master plan in order to strengthen the existing sewer system in entire GHMC extending up to ORR limits.
Accordingly, Mumbai based Shah consultants were assigned the task of preparation of Comprehensive Sewerage and they are expected to submit a draft report by the end of this year, he added. Rama Rao added that sewage network in Hyderabad was better than other cities like Delhi and Mumbai, but remodelling is necessary.
In regard to the fever situation in the State, Rama Rao said the government was aware of the situation and necessary control measures are being taken.
Earlier, AIMIM floor leader Akbaruddin Owaisi highlighted the poor sewage network in the State capital.
He linked the spiralling of dengue and viral fevers in the State capital to the poor sewage treatment. Polluted water that was flowing through Musi without being treated is becoming breeding sources for the mosquitoes and hence the city population is getting impacted, he said.
When human lynching is reported in other parts of the country, Hyderabad is witnessing Mosquitoes lynching, he said, appealed to the government to set up more STPs to check the spread of mosquito menace.