Kothagudem: CPM appeals for 30-bed hospital in Sujatha Nagar mandal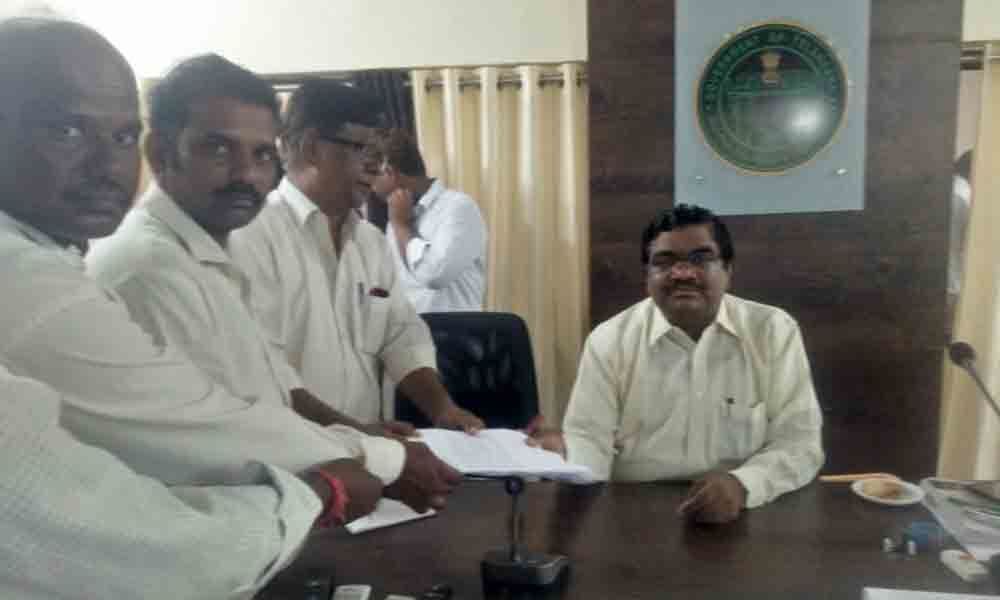 Highlights
Submits a memorandum to Joint Collector K Venkateswarlu
Kothagudem: The CPM representatives appealed to the Joint Collector, K Venkateswarlu, to sanction a 30-bed hospital in Sujatha Nagar mandal. On Monday, a team of representatives from the party met the Joint Collector and discussed several issues plaguing the mandal and submitted a memorandum seeking their redressal.

Later, party senior leader and State committee member K Ilaiah, speaking to the media, informed that people in the Sujatha Nagar mandal were facing hardships due to lack of medical facilities and urged the Joint Collector to sanction a 30-bed hospital with 24 hours service in the mandal immediately.
He also urged the Joint Collector to direct the Health department to conduct health camps in villages that are under the grip of viral fevers. Sujatha Nagar mandal party secretary Veerla Ramesh, leaders Bhasker, Tirupathi Rao, B Srinu, B Shankar, K Ilaiah and others met the Joint Collector.