Hyderabad: Case registered against Bandla Ganesh for threatening co-producer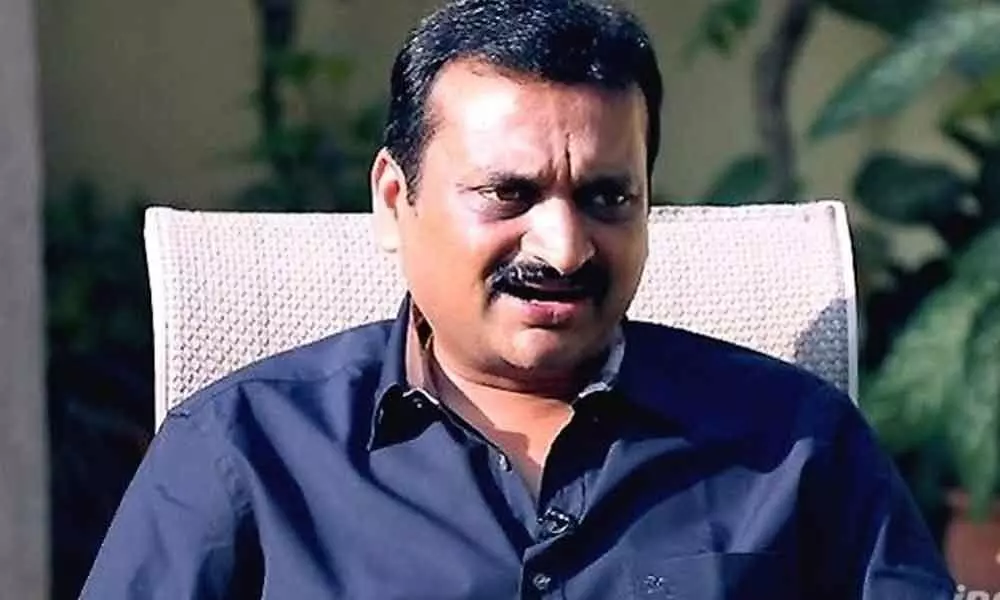 Highlights
Bandla Ganesh booked after his followers threatening co-producer
The Jubilee Hills police registered a case under IPC 448 and 506 sections
The Jubilee Hills police registered a case against Tollywood producer Bandla Ganesh here on Friday after his followers threatened a co-producer.
Potluri Vara Prasad (PVP), the co-producer of Temper movie has invested Rs 30 crore on the movie and he was paid half of the amount by the producer Bandla Ganesh. However, the Prasad was given cheques for the remaining amount.
Meanwhile, PVP asked Ganesh to repay the total amount following the followers of Bandla Ganesh threatened the producer of dire consequences. Based on the complaint lodged by the Prasad, the Jubilee Hills police registered a case under IPC 448 and 506 sections.
On the other hand, Bandla Ganesh said PVP has gone to the court earlier demanding money. However, the case has been dismissed. He further said that PVP has threatend him and also created recci at his house. "The pressure from him has been increased further after the change in government in Andhra Pradesh," Ganesh said.