Hyderabad: Endowment staff asked to protect temple lands in Patancheru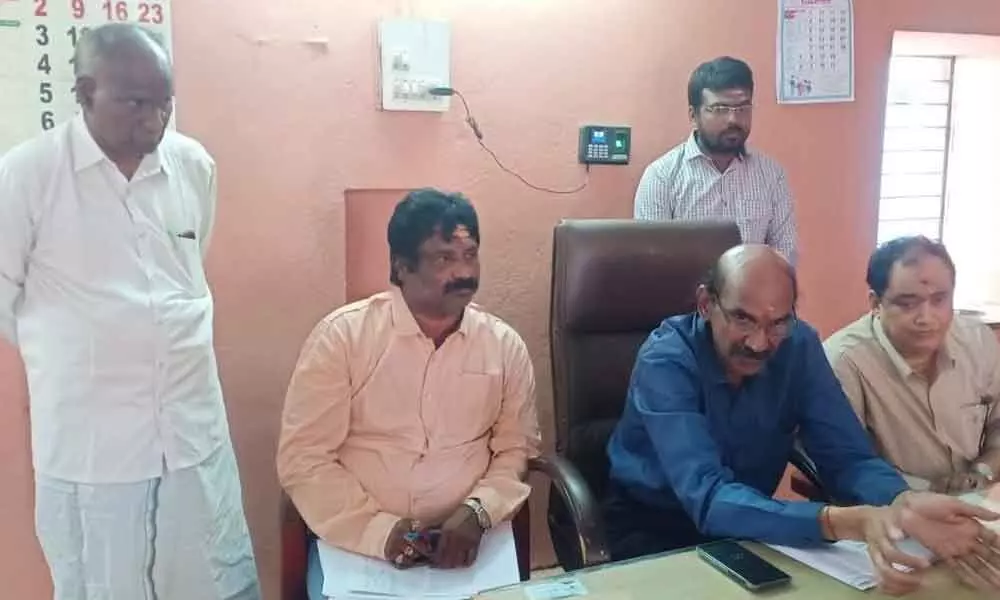 Highlights
Endowment Commissioner holds review meeting at Mallikarjuna temple
Patancheru (Ameenpur): Endowments Commissioner Anil Kumar said here on Wednesday that all officials concerned should focus attention on protecting the department lands in the combined Medak district.
Holding a review meeting in Sri Bramarambika Mallikarjun Swamy Devasthanam attended by the department officials, he emphasised that everyone had a responsibility to prevent encroachment of Endowment lands, while warning of stringent action against those resorting to grabbing of such lands, including those of Bramarambika Mallikarjun Devasthanam, in Beeramguda.
Kumar held out an assurance to provide all facilities for the benefit of devotees visiting the shrine. He called for providing a protective ring around State-owned temples, while directing the department officials to take steps to ensure that the temple lands across the district were protected.
The endowments commissioner asserted that all steps were taken in temples across the district for the convenience of devotees who thronged in connection with the recent sivaratri festival.