Hyderabad: Hard hit by Corona scare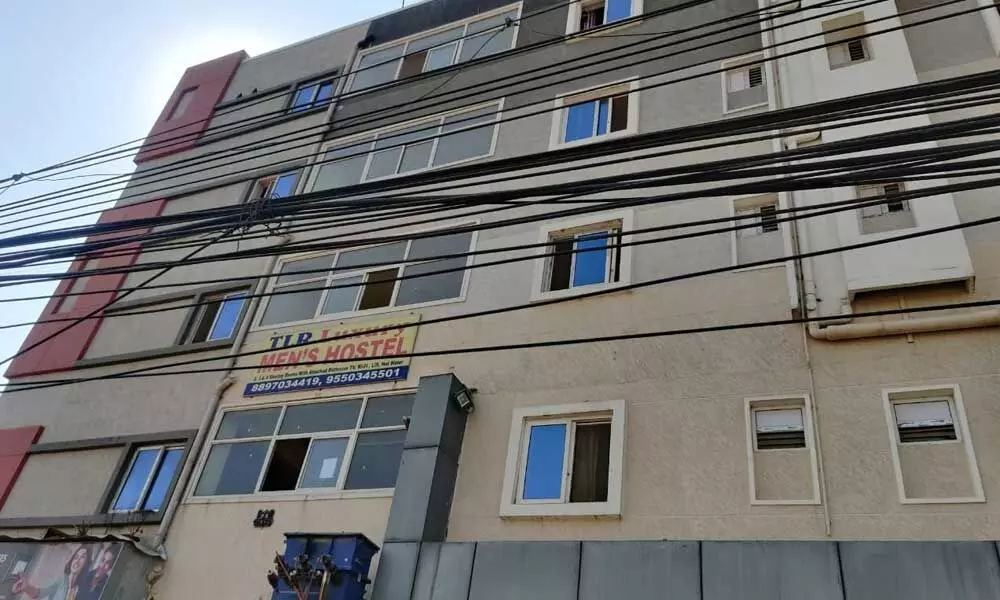 Highlights
GHMC has issued notices to immediately evacuate hostels under Corona effect. SR Nagar and Ameerpet has more than 500 women and men's hostels, all of them have been evacuated
SR Nagar: There is an exodus from hostels in the city in the wake of the instructions from the Greater Hyderabad Municipal Corporation. People from nearby towns and states started moving out of hostels. There are close to 2,500 hostels in the city, with a majority located in Saroornagar, Narayanguda, Himayath Nagar and Dilshuknagar, IT corridor and beyond.

SR Nagar and Ameerpet hostels are partially shut and could be locked down completely by Friday.
"GHMC has issued notices to immediately evacuate hostels under Corona effect. SR Nagar and Ameerpet has more than 500 women and men's hostels, all of them have been evacuated. Hostels were ordered to be closed until the end of this month and no instructions were given to take action for violations so far, but requesting them to evacuate rooms as a safety measures," said S Murali Krishna, SHO, SR Nagar police station.
"I recently started this hostel services in Yellareddyguda with an investment of Rs 25 lakh. All the students of my hostel are vacating. I am facing huge losses," said T Srinivas, Manager, Mytri Hostel.
"Students from rural districts of Telangana and few from Bangalore were staying in my hostel. All the students vacated their rooms as soon as the holidays were declared. Two persons who are working for supermarket promotions are staying and they would be leaving on Friday. We have arranged an isolation accommodation for stay and dinning," said M Suresh, General Manager, GMS Mens hostel, SR Nagar.
"Around 15-20 people living in our hostel at Kothapet have left for native places. Hostel management sanitized our hostel rooms and locked all of them, we are in isolation rooms and would be leaving tonight," said Kumar, Student, Hamstech Institution for Designing residing in TLR Luxury mens hostel.
Not only students from rural Telangana, students from other states mostly from Maharashtra, Bihar, Karnataka, UP, Odisha and Delhi and other places in the city are also slowly moving depending on their availability of transport said Devisri, Manager, Devisri Gents and Ladies Hostel, Sanjeev Reddy Nagar.