Hyderabad: IATA allays fears of in-flight transmission of Covid-19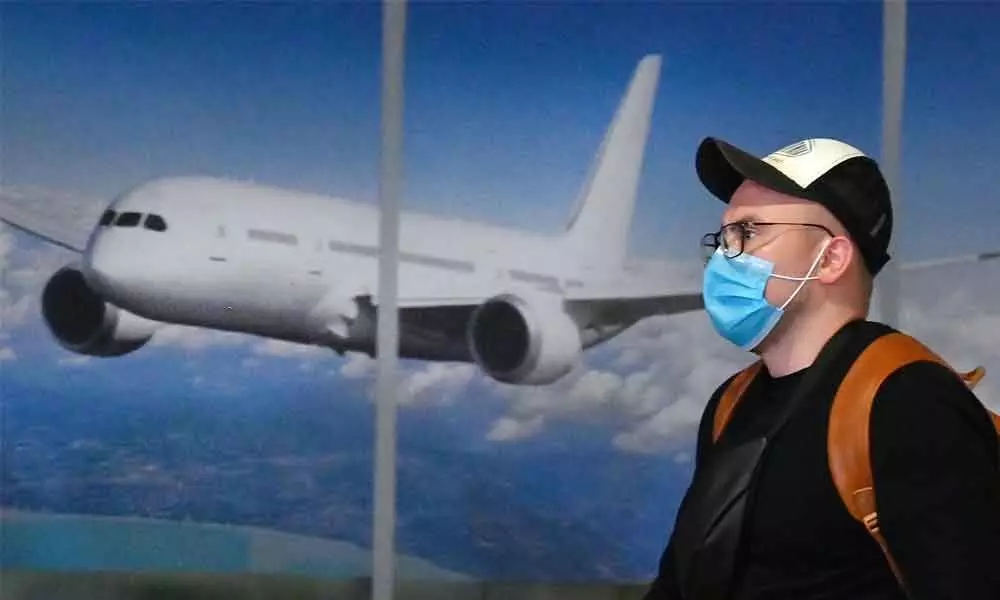 Highlights
Says no cases of such transmission reported in its assessment
Hyderabad: Would the resumption of flight operations in a post-Covid-19 situation further aggravate the transmission of coronavirus?

Considering the seriousness of the issue the International Air Transport Association (IATA) which has made its own assessment said it has not found cases of in-flight transmission from passenger to passenger.
Allaying fears of in-flight transmission of coronavirus the IATA has disclosed its own assessment and analysed the data gathered from the medical contacts of 18 airlines. According to its assessment of in-flight risk, it said that the 18 airlines accounting to 14 per cent of global traffic showed no passenger to passenger transmission of COVID-19.
The IATA assessment claimed that in three instances suspected passenger to the crew, in four instances pilot to pilot (timing unknown) has been reported. However, "none of the passenger to passenger transmission has been reported," it added.
That apart, a more detailed examination of four airlines with public health follow up of 1,100 confirmed cases in post-flight with a total of one lakh passengers (Pax of 100K) showed "no known secondary cases among other passengers but two of possible crew cases."
Explaining the cabin characteristics it said that there the face-to-face interaction is limited and the seatbacks provide a physical barrier between rows. Also, little mixing is possible when sitting still, it pointed out. Passenger behaviour would also contribute to reducing the risk by following things like avoiding travelling when unwell, avoiding touch contact, practicing cough etiquette and hygiene. Further, technically the IATA said that the onboard airflow characteristics may also minimize droplet spread because the high flow rates leave no chance for stagnant air, there will be a very little fore-and-aft flow and air supply is highly filtered. However, it asked the airlines that risk could be further reduced by conducting screening temperature etc to the people who are unwell travelling.
Additionally, it advised to minimise close contact at all stages of the journey, to roll out contactless check-in baggage process, physical distancing throughout the airport process, meticulous hand hygiene, enhanced cleaning procedures, masks and face coverings. Parallel protections should also be put in place for the crew members. Against this backdrop, the IATA views that the normal seat allocations can be maintained in the post-COVID-19 resumption of airline operations. Among others, the in-flight measures, it advised to the airliners include, limiting movement within the cabin during the flight, mandatory wearing of masks or face coverings on board, simplified catering procedures limiting the movements and interaction.