Narayanpet: Crops in 40 acres in Kosgi submerge in rainwater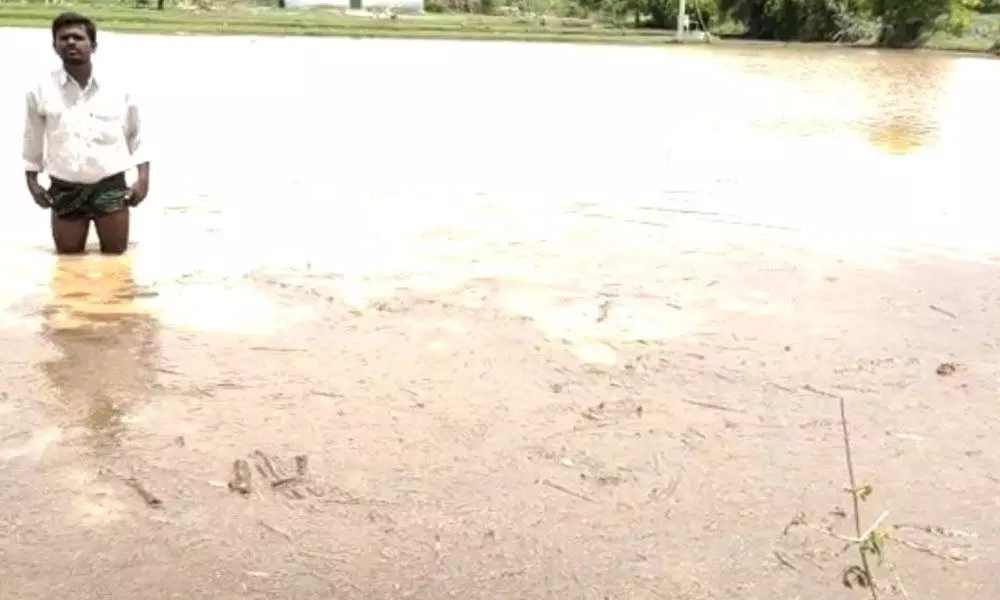 Highlights
Farmers demand construction of check dam
Narayanpet: Heavy downpour in the early hours of Monday had left the crops flattened and submerged in rainwater in about 40 acres in Bollonipally village of Kosgi mandal in the district.

Farmers were depressed at the unexpected natural calamity that destroyed their recently sown crops. The farmers of Bollonipally village said that they had sown various crops like jowar, red gram, maize, cotton and other rain-fed crops, but the sudden downpour caused crop loss.
They alleged that the main reason for this flooding was due to recent diversion of flood canal and no proper check dam. If there was a proper flood canal, it would have diverted the rainwater to the downward region and would have saved their crops, they pointed out and demanded the State government to construct a flood canal and a check dam immediately and also provide compensation to the crop loss due to natural floods.