Proposed Power Bill Telangana protests high interest loans to power utilities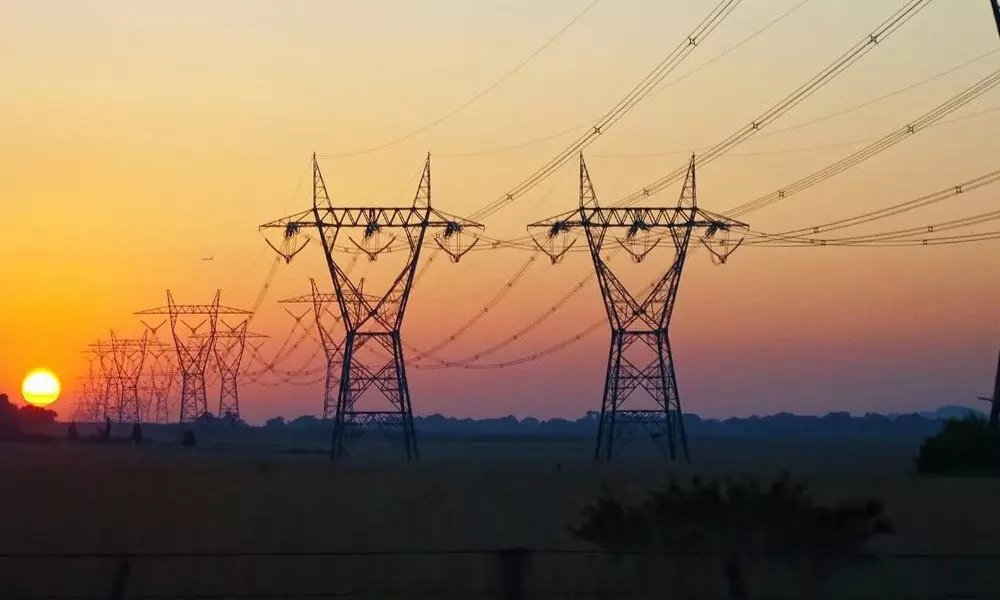 Highlights
Union Power Ministry proposes to offer loans to State power utilities at 9.5% interest
TS wants Centre to reduce it to 8.5 %
Hyderabad: Telangana State government on Friday registered its strong protest over the proposed Electricity Amendment Bill 2020. Participating in a video conference held by Union Power Minister R K Singh, State Energy Minister G Jagadish Reddy expressed the government's reservations over the decision of the Union Power Ministry to offer loans to state power distribution utilities at an exorbitant rate of 9.5 per cent through Power Finance Corp (PFC) and Rural Electricity Corporation under the liquidity-infusion package during the corona crisis. The TS officials demanded the Centre to reduce the interest on loans to 8.5 per cent and ease financial burden on the discoms which are in deep financial crisis.

The government welcomed the Centre's proposal to relax the norms to seek borrowings for working capital by the discoms, but not happy with the higher interest rates on loans. Under the liquidity-infusion scheme, a discom can seek loan of a maximum of 35 per cent to 40 per cent of a discom's previous year's revenue, he said.
The minister explained the stand of Telangana Government and why it was opposing the draft Electricity Amendment Bill 2020. They also informed the Central authorities about Chief Minister K Chandrashekar Rao's strong objection. They said the government is of the view that the Centre was attempting to grab the powers of the state in the management of energy sector. This Bill, he said, was against federal spirit. He further said the Telangana government feels that the proposal to introduce direct benefit transfer of subsidy being provided to consumers in the draft bill was also against the interest of farmers who were enjoying free power round-the-clock for farming purpose.
Similarly, the provision empowering the Commission to fix the tariff for all consumers without any subsidy would make the National Load Despatch Centre (NLDC) all-powerful about scheduling of power throughout the country. It will result in backing down of state thermal units.
Energy Minister G Jagadish Reddy was accompanied by State Special Chief Secretary (Energy) Ajay Misra and TS Transco and Genco Chairman and Managing Director D Prabhakar Rao.