Anna canteens on the verge of closure in Chittoor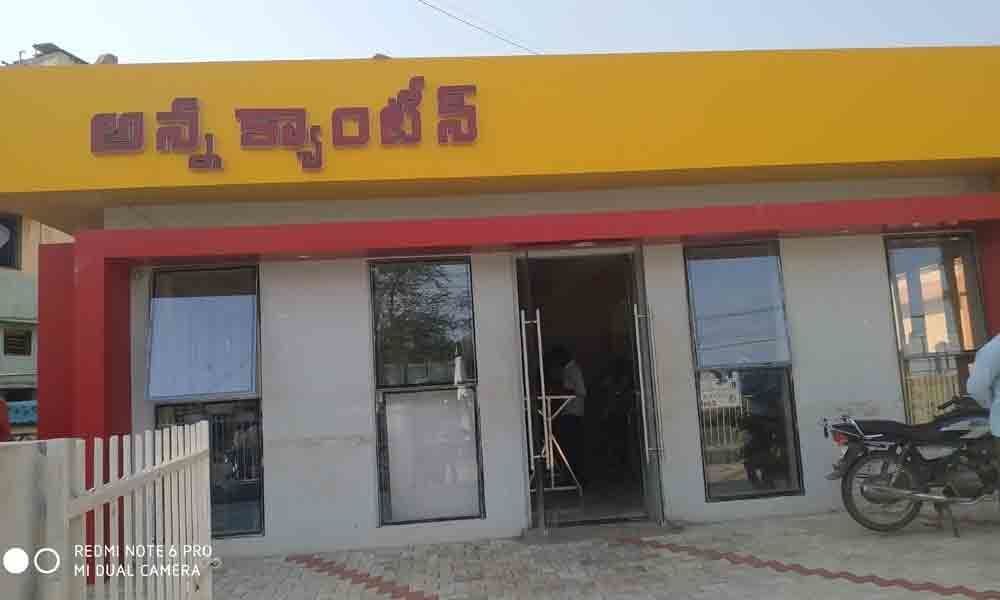 Highlights
State govt has to reimburse Rs 350 crore to Akshaya Patra Foundation.Employees of Anna canteens did not receive salaries for the last 3 months.
Chittoor: Anna canteens which were opened across the State by the previous TD government to provide subsidised food for the poor on the verge of closure as the government has to reimburse Rs 350 crore to the Akshaya Patra Foundation.

The TD government gave contract to Akshaya Patra Foundation for supplying the food to Anna canteens. The employees working in the canteens did not receive their wages for the last three months. In Chittoor district, out of proposed 17 Anna canteens, only 8 were opened at Chittoor, Tirupati, Madanapalle, Punganur, Palamaner and other three places. Though, it was mandatory to offer food for above 1,500 poor per a day, the number has come down drastically for just 900 plates per day in the Anna canteens.
Chittoor Municipal Commissioner C Obulesu had tried his best to construct the two more Anna canteens in Chittoor. But his plans were not materialised due to lack of funds. The quality of the food being supplied in the Anna canteen has come down drastically.
As a result, there is poor response from the people. Speaking to The Hans India, the organiser of Chittoor Anna canteen said that the employees and the workers did not receive salaries in the last three months. Apart from it, the management of Anna canteens have reduced the wages of the workers.