Anti-Modi wave across nation: Naidu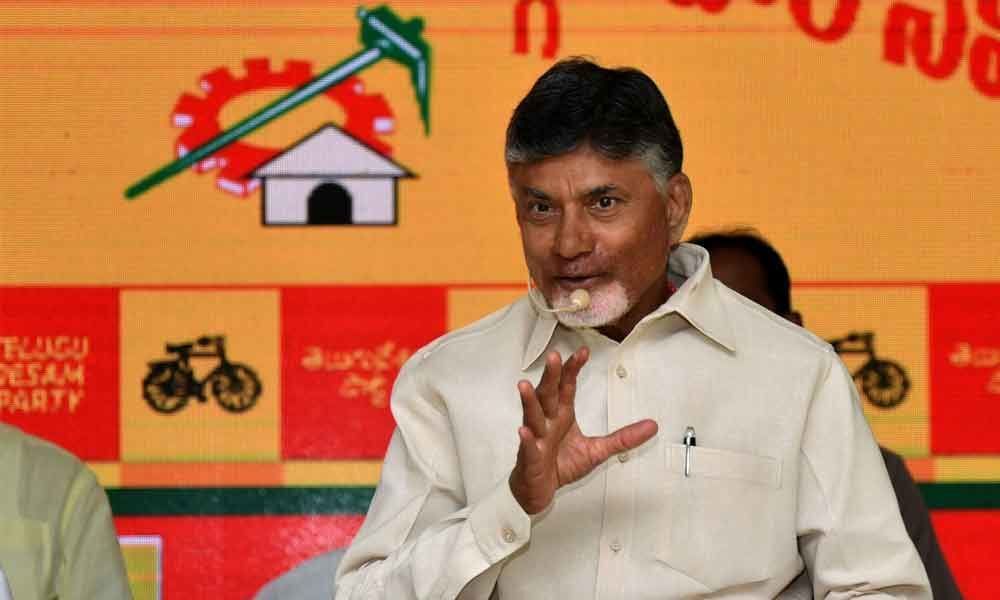 Highlights
Stating that for the first time he had bowed before people appealing them to save AP from the conspiracy hatched by the BJP government
Amaravati: Stating that for the first time he had bowed before people appealing them to save AP from the conspiracy hatched by the BJP government at the Centre with the help of TRS and YSRCP, Chief Minister N Chandrababu Naidu said that he has seen a perceptible change in people which was evident from their participation in large numbers in exercising their franchise.
Vexed with the hyped Gujarat formula of Narendra Modi, people not only in Andhra Pradesh but across the country have decided to defeat the saffron party.
"It is this fear that has been haunting the Prime Minister and the frustration was manifesting in the form of resorting to degraded politics and calling the dead as Brashtachari No 1," he said.
Naidu, who resumed his constituency-wise reviews after his visit to Delhi and participating in poll campaign in West Bengal, interacted with the party leaders and cadre from Srikakulam and Vizianagaram on Friday. Naidu said that across the country, there is an anti-Modi wave.
He said indications are that the verdict would be fractured one and regional parties would play a key role in forming the next government.
He said he held a meeting with his West Bengal counterpart Mamata Banerjee in Kharagpur on future plans of the grand alliance. All the 21 parties would meet either on May 21 or any day after the results were announced to select the Prime Ministerial candidate, he said.
Naidu stated that the downfall of the Modi government began from the day he started ignoring Andhra Pradesh and the way he went on hatching conspiracy after conspiracy to stifle the administration in the state by brining all important projects like Polavaram to a grinding halt.
This time, after coming back to power, Naidu said that he would pick up one assembly constituency under the Lok Sabha constituency and would convert it into a model constituency.