BJP livid over move to privatise TTD complex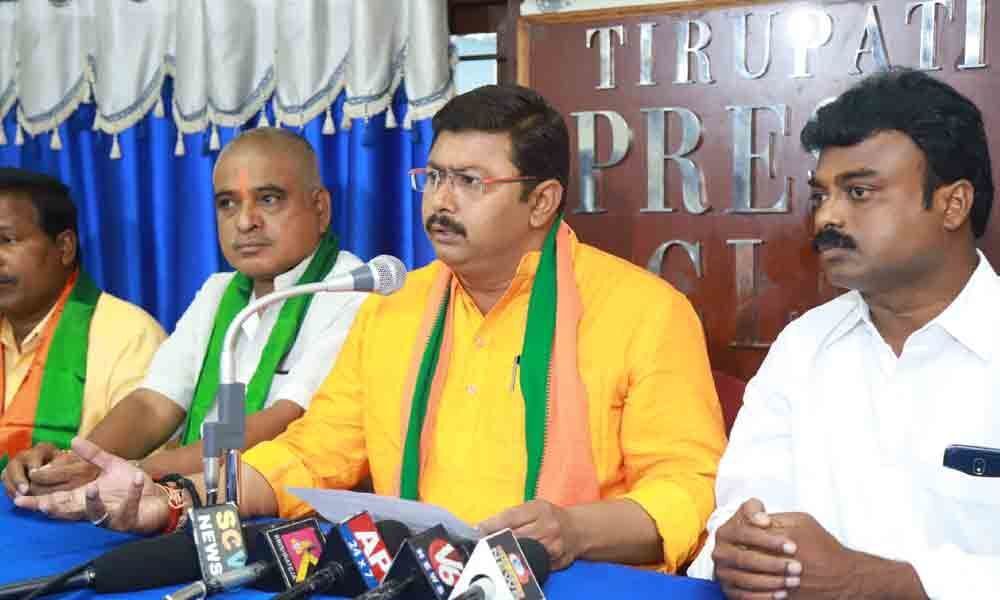 Highlights
Complex built on 5.35 acre at a cost of Rs 75 crore

Giving complex having 200 rooms on lease is against pilgrim interests: Bhavani Sankar
Tirupati: BJP leaders opposed the TTD handing over Padmavathi Nilayam pilgrim complex to a private firm on lease basis. TTD built the huge complex on a 5.35-acre site at a cost of Rs 75 crore near Tiruchanur for accommodation of pilgrims and recently decided to hand over it to private on lease basis.

Speaking to media here on Monday, BJP leaders including Bhavani Sankar, the BJP nominee for Tirupati Assembly, said that handing over the pilgrim complex having more than 200 rooms to a private is against pilgrim interests.
The TTD should maintain it for the service of the pilgrims. Citing TTD handing over many of its facilities to private including luggage centres, laddu counters, check points and Kalyana mandapams in various places, Sankar said more and more privatisation in TTD is not desirable as it will make a dent in pilgrim service and add to commercial interest.
BJP leader K Chandrababu Yadav, Varaprasad, Bhupal and others were also present.