BJP suffered loss due to alliance with TDP: Kanna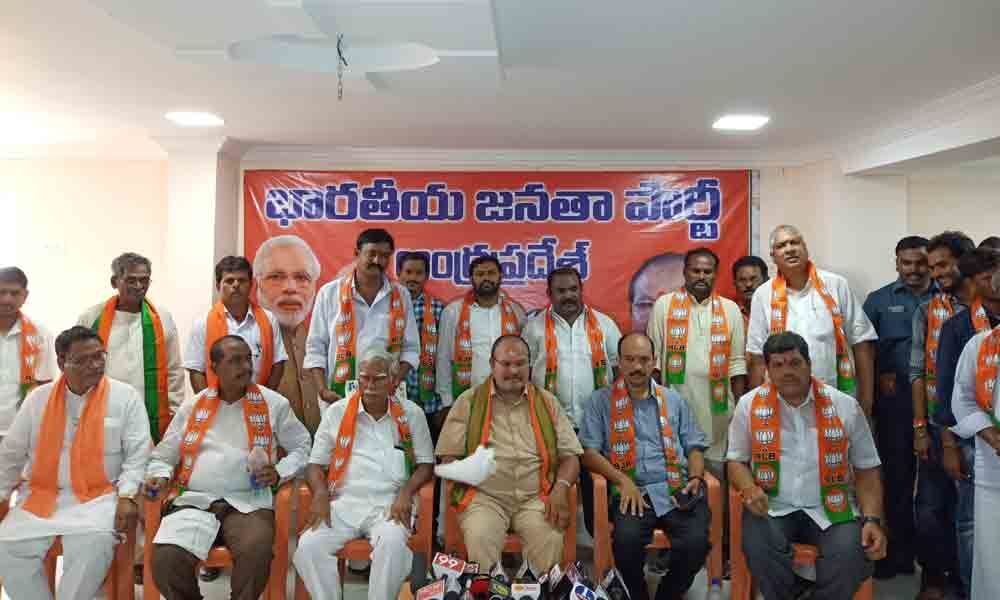 Highlights
Slams the TDP for assuring the Special Category Status and cheating the people on the issue.

Says large of number of leaders from the TDP joining the BJP seeking development.
Guntur: BJP State president Kanna Lakshminarayana said that voters seeking development extended their support and voted in favour of BJP in the recent general elections.

A large number of TDP activists from Macherla and Gurazala Assembly constituencies shifted their loyalty to the BJP in the presence of Kanna Lakshminaryana in the BJP State office in Guntur city on Monday.
Speaking on the occasion, he criticised the TDP for assuring SCS and cheating the people on it. Because of alliance with the TDP, he said the BJP suffered a huge loss in the State in the 2014 elections and recalled that though TDP has no alliance with the BJP in the recent general elections, the BJP came to power at the Centre.
He warned the former Chief Minister N Chandrababu Naidu not to fall in the trap of YSRCP. He said that large of number of leaders from the TDP are joining the BJP.
AP SC Corporation former director Gudise Devanand, SC/ST Ikya Vedika State president Vemula Moses, Telugu Yuvatha Rajupalem mandal president Bala Krishna and TDP leaders from Jammula Madaka, Brahmmanapalli joined the BJP. Kanna Lakshminarayana welcomed them into the party fold. Over 300 TDP activists from Gurazala and Macherla Assembly constituencies joined the BJP. BJP State vice-president Turaga Nagabushanam, former commissioner of RTI, Vijaya Babu and Nallabotu Venkata Rao participated in the meeting.