Bring all skill centres under 'Naipunya Prakasam': Collector Dr Pola Bhaskara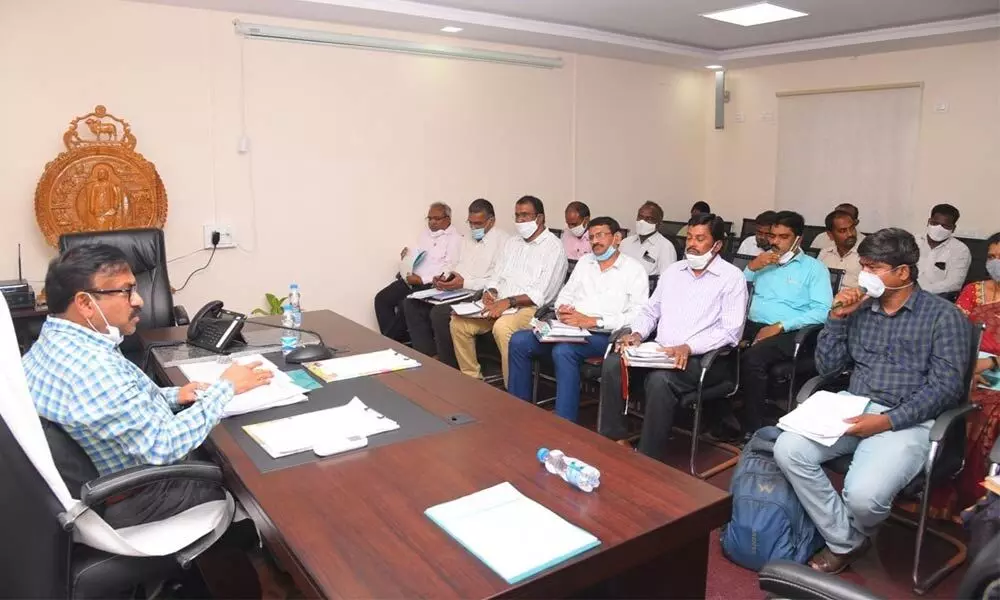 Highlights
Prakasam district collector Dr Pola Bhaskara ordered the officials to bring all skill development institutes training the unemployed youth in the district under the umbrella of Naipunya Prakasam
Ongole: Prakasam district collector Dr Pola Bhaskara ordered the officials to bring all skill development institutes training the unemployed youth in the district under the umbrella of Naipunya Prakasam. He advised that if they could diversify various training programmes, they could avoid duplication as well as reduce the burden on the institutes.
With the officials from SEEDAP, APSSDC, RUDSETI, the collector held a review meeting for the 2020-21at his chamber on Wednesday. The officials explained that they have created an action plan to provide training to 1,886 candidates in the coming three months from the three institutions. They explained that they have prepared 40 courses in 15 fields and making 58 batches.
The collector advised the officials to use the services of women police in the secretariats in the screening of candidates for thetraining programme. He said that he would issue the required orders to the secretariats announcing women police as Naipunya Mitras and for utilisation of their services. He ordered the officials to screen the candidates and see the batches start from January 18. He also ordered the officials to establish a planning and monitoring unit so that the Naipunya Mitras would identify the unemployed youth for skill development in 2021-22.
The in-charge joint collector B Krishnaveni, DRDA PD PV Narayana, DSDO R Lokanatham, SEEDAP GM Subhash, JDM Srinivas, RUDSETI director GS Murthy and representatives of other training centres also participated in the meeting.