Importance of emergency care stressed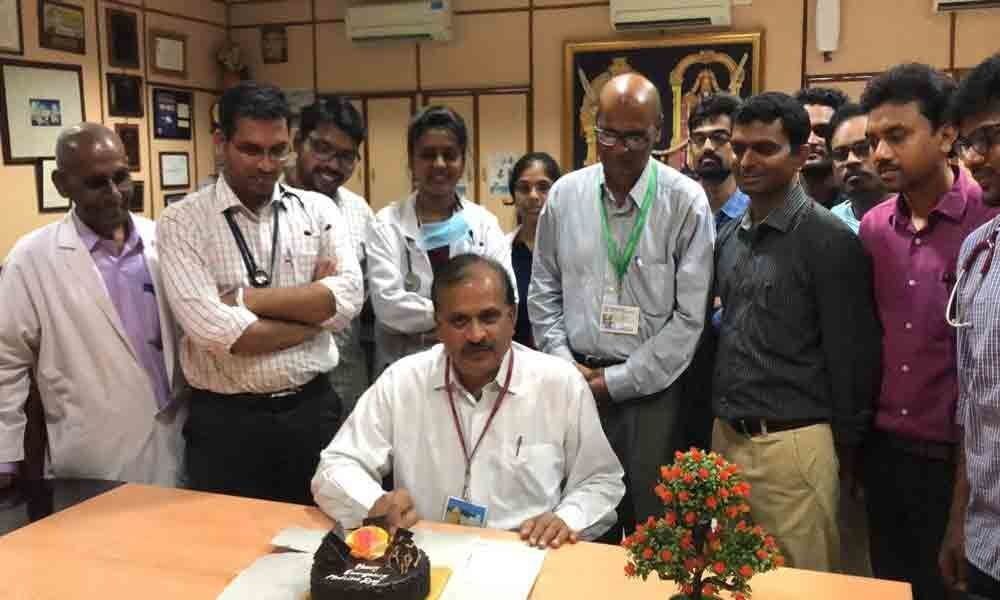 Highlights
SVIMS celebrates Emergency Medicine Day.Loss of lives affecting health of the nation and productivity: Ravikumar
Tirupati: Sri Venkateswara Institute of Medical Sciences (SVIMS) has celebrated 'Emergency Medicine Day' on Monday under the theme "Competence makes the Difference".

The day was observed to mark the progress made in lives saved through better emergency care. Speaking on the occasion SVIMS director Dr TS Ravikumar said that SVIMS has placed a significant focus in emergency and trauma care during the last three years.
The 24X7 emergency care is important in Indian contest, where in, injuries are the fastest growing segment among NCDs, contributing to significant loss of lives and increase in young people living with disability.
As this is an important issue affecting health of the nation and productivity (GDP), SVIMS has been making its contribution in progressively improving emergency and trauma services, he revealed. In late 2015, triage system was established, followed by global collaborations in 2016 and inauguration of Trauma and Resuscitation Bay. SVIMS is among the few institutes in the country which is offering PG course in emergency medicine and planning, he said and added that expansion of nursing and allied health training is important for emergency services.
The director congratulated the doctors, nurses, paramedical personnel, postgraduates, ancillary services workers and all other support staff for their dedication and hard work in serving the public through the doors of emergency room and beyond.