Visakhapatnam ITC employees vow to take part in campaign against plastic use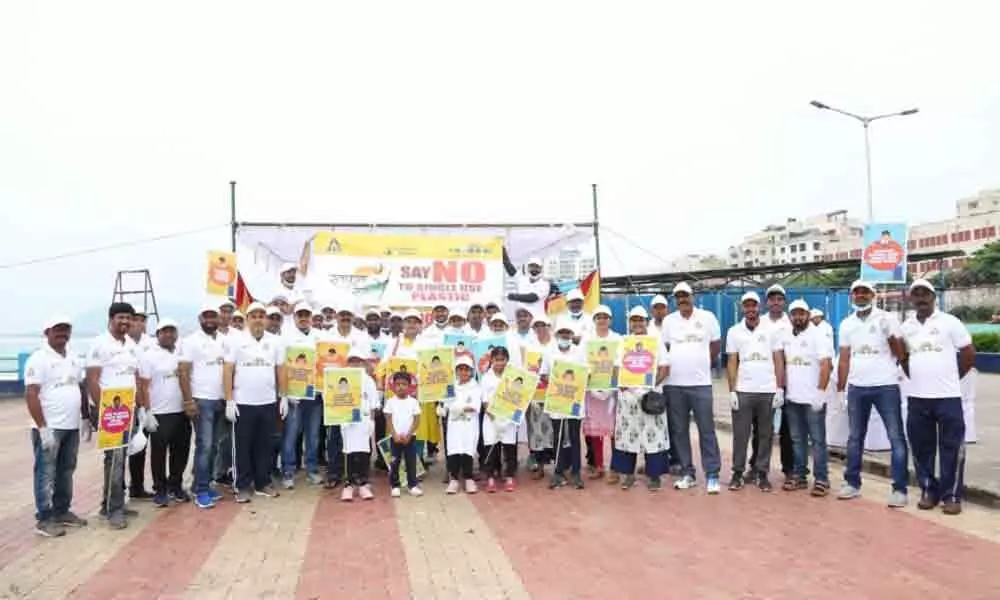 Highlights
On the occasion of the 150th birth anniversary of Mahatma Gandhi and in response to Prime Minister Narendra Modi's appeal to make India single-use plastic-free, employees of ITC LTD assembled on the beach .road and took a pledge to make a meaningful contribution to the nationwide shramdaan movement
Visakhapatnam: On the occasion of the 150th birth anniversary of Mahatma Gandhi and in response to Prime Minister Narendra Modi's appeal to make India single-use plastic-free, employees of ITC LTD assembled on the beach .road and took a pledge to make a meaningful contribution to the nationwide shramdaan movement by collecting as much plastic packaging waste as possible during the campaign and help dispose through authorised recyclers.
About 100 employees of the organisation collected about a tonne of plastic waste from beach shore and set an example for fellow citizens that together they can contribute for a better world.
All the employees with their children actively participated.
The employees were led by the Branch Manager G Ramamurthy.