Kakinada: Housing beneficiaries urge Chief Minister to release funds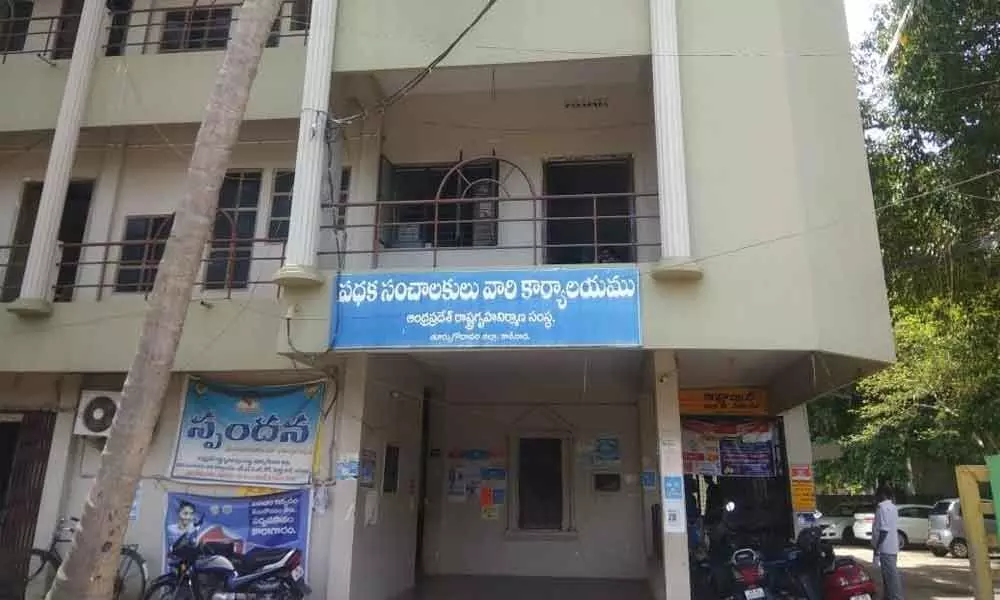 Highlights
Existing housing schemes in the district are creating confusion among the people as well as in the officials also.
Kakinada: Existing housing schemes in the district are creating confusion among the people as well as in the officials also. As there is no clarity on housing schemes, the officials are in fix on how to complete the houses.

As the YSRC government has not released any funds relating to NTR Rural Housing Scheme (Now, the name has been changed as YSR Housing), thousands of beneficiaries under the scheme are facing difficulties over the construction of houses.
Most of the houses constructed under the rural housing scheme are in dilapidated condition as the government has not extended any financial assistance to the beneficiaries.
They were constructed under the State government's NTR Housing Scheme, Prime Minister Awas yojana (PMAY NTR- Rural) Scheme and PMAY Urban Housing Scheme. According to an official, they don't know whether the schemes are continuing or not, but many of the beneficiaries have been waiting for amounts to complete their houses.
Some of the beneficiaries, vexed with the government, started to complete their incomplete houses by getting loans from private financiers.
"I spent nearly Rs 3 lakh so far and am waiting for government contribution as per the scheme. If I continue the work, the housing inspector may make several queries and try to evade my subsidy amount. The private financiers are exerting pressures on me for clearing their debt. I am deeply involved in troubles with the housing scheme,'' said a beneficiary.
He appealed to the Chief Minister Y S Jagan Mohan Reddy to take a speedy decision on the housing schemes which have been stopped midway without completion.
According to sources, more than 58,400 houses have been completed at a cost of Rs 675 crore out of 67,136 houses allotted to East Godavari district under NTR Rural Housing Scheme.
8,717 houses are in different stages of construction. The beneficiaries are not coming forward to complete their constructions on various pretexts. 11,907 houses have been taken up under Prime Minister Awas Yojana Scheme of which 8,239 houses have been completed and 3,418 houses are in different stages. Under PMAY Urban Housing scheme (beneficiary led construction), 23,117 houses have been taken up out of which 8,547 completed and 8,657 have not been started yet and 5,917 are in progress. A majority of the beneficiaries are BCs, STs and SCs. Significantly all the houses have been registered in the name of women or joint family in the district. The beneficiaries built their houses in various categories such as 275 sq feet, 350 sq feet and 400 sq feet. All these programmes have come under YSR Housing and till now, no funds have been released yet. The Housing Corporation officials are engaging in making efforts to distribute 3 lakh houses to homeless poor on July 8 on eve of birth anniversary of late Chief Minister Y S Rajasekhara Reddy. Speaking to The Hans India, Housing Corporation Project Director P Radha Krishna said the government has to release Rs 170 crore for housing schemes which have already been completed in the district.
Subscribed Failed...
Subscribed Successfully...