Nellore: Corporate schools collect fee for promoting students, allege parents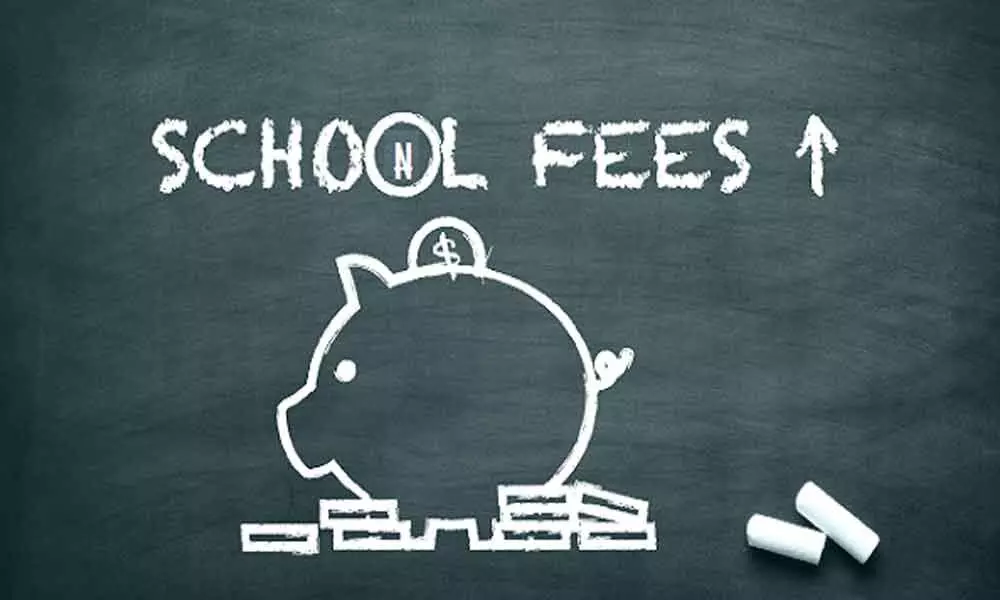 Highlights
But they are simply saying that these charges of Rs. 5,000 are only for study material and technical connectivity charges for running the online classes
Nellore: Even though the state government had instructed the school managements for automatic promotion of all the students from Class IV to IX due to lockdown restrictions, some corporate schools in the district have allegedly been collecting Rs 5,000 towards promotion fees from the students.
In fact, private schools are adopting various methods to collect money from parents by utilising the services of the teachers.
They are also imposing restrictions on the teachers that they will pay a salary for the lockdown period if they can collect promotion fees from the students.
The state government has decided to cancel the Summative Assessment II Examination for the classes and allowed mass promotion following the lockdown declared by the central government to curb the spread of Covid19 in March this year.
Consequently, the Regional Joint Directors of School Education and District Educational Officers in the state were informed that it would not be feasible to conduct the annual examinations for students from class IV to IX during the lockdown.
But the private schools have been collecting fee from students for promoting them.
Parent of a Class 4 student in a corporate school who resides in Podalakur Road, Blajinagar in city said that they had paid promotion fee to avoid dispute with school management.
When officials question them about the fees, the managements are simply saying it is only for textbooks and printed study material.