Nellore: TNSF lodges complaint against social media activists of YSRC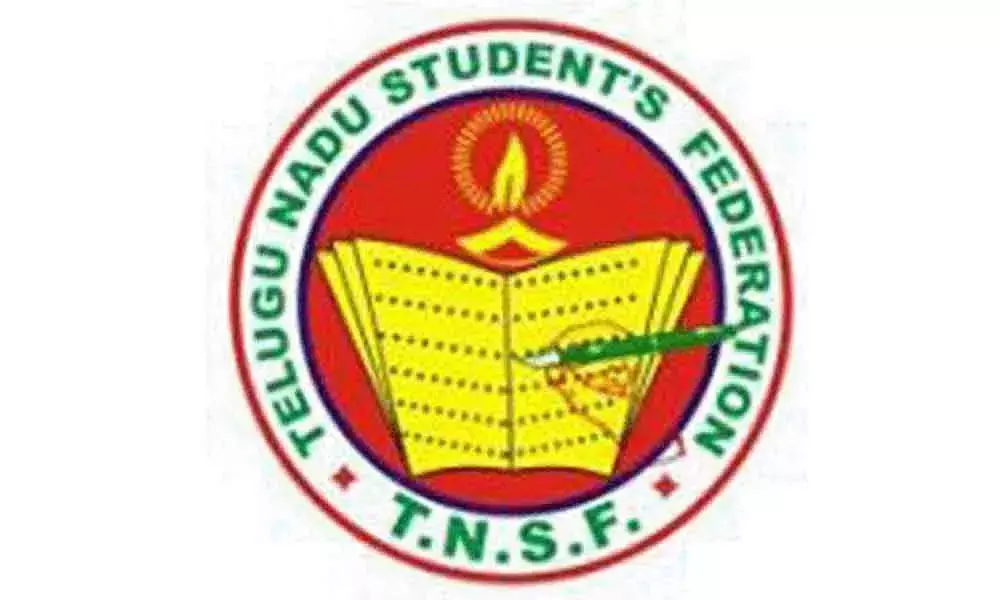 Highlights
Telugu Nadu Students Federation (TNSF) leaders have lodged a complaint with the Two Town police on Tuesday alleging that some activists of YSR Congress social media wing have been insulting the High Court Judges and also family members of the TDP leaders through their posts. Kakarla Tirumala Naidu and others lodged the complaint and handed over photostat copies of the posts to the police
Nellore: Telugu Nadu Students Federation (TNSF) leaders have lodged a complaint with the Two Town police on Tuesday alleging that some activists of YSR Congress social media wing have been insulting the High Court Judges and also family members of the TDP leaders through their posts. Kakarla Tirumala Naidu and others lodged the complaint and handed over photostat copies of the posts to the police. They mentioned that the social media activists of the ruling party have been criticising the TDP leaders and their family members with vulgar posts with unparliamentary language. Cyber wing officials have not initiated any action against them. Some activists are making comments against judgements of the High Court which should be viewed seriously, they appealed.

TNSF district president K Tirumala Naidu, general secretary Amrulla, CBN Army state executive secretary G Mahendra Babu, social media head L Chaitanya, and others were present.
Further, the TDP leaders V Pattabhirami Reddy, V Hazarath Kumar and family members met the SP Bhaskar Bhushan and complained about attacks on the party activists. They explained that belongs to a . Rowdy sheeters attacked Hazarath and he luckily escaped with injuries in the incident.