Ongole : Rectify issues in treatment at Aarogyasri network hospitals says APGEA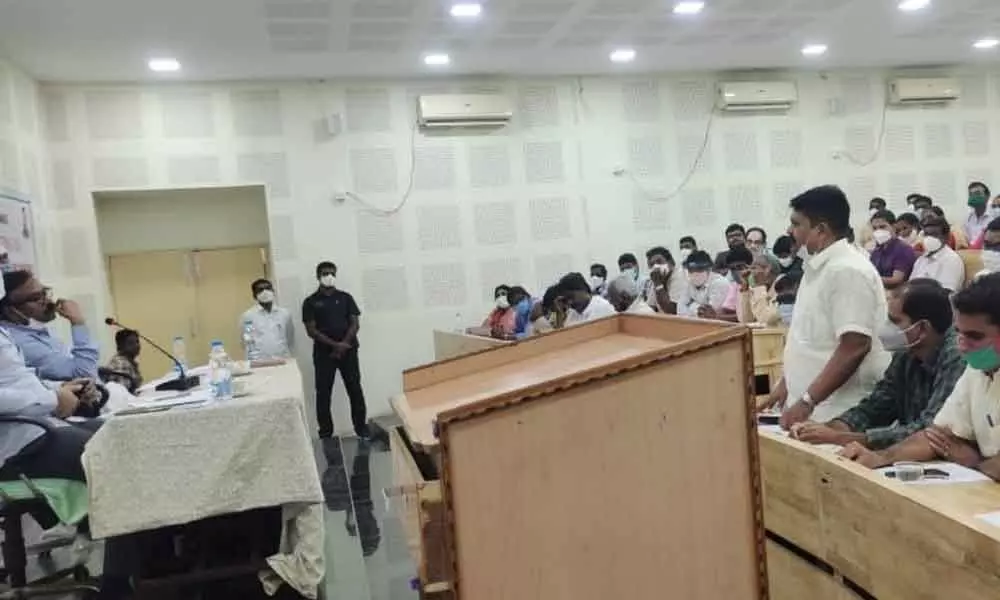 Highlights
The Prakasam district unit of Andhra Pradesh Government Employees Association demanded that the government rectify the issues in the implementation of Employees Health Scheme (EHS) in the network hospitals and provide cashless treatment to the employees and pensioners in the district
Ongole : The Prakasam district unit of Andhra Pradesh Government Employees Association demanded that the government rectify the issues in the implementation of Employees Health Scheme (EHS) in the network hospitals and provide cashless treatment to the employees and pensioners in the district.
In the meeting held on the implementation of EHS in Prakasam district by the collector D Pola Bhaskara and joint collector TS Chetan on Monday, the EHS district committee member and APGEA district president Vinukonda Rajarao complained that the network hospitals were not implementing government orders.
He said that the government has ordered to provide cashless treatment to employees and pensioners from August 1, 2020, but the service was still unreachable to the Prakasam district employees. He complained that the network hospitals are charging for the pre-diagnostic tests, X-Rays, charging extra money for hysterectomy, knee surgeries, providing shared room instead of a separate room, officials were not responding to the requests and complaints, etc and said that the employees and pensioners were suffering a lot mentally to receive treatment for physical issues.
He said that there was not much issues in the reimbursement model, but the health card model was all straining the patients and wasting time in emergencies.
Rajarao and the district general secretary of APGEA Chinnapareddy Kiran Kumar Reddy, Ongole town president K Panduranga Reddy demanded the officials to see the network hospitals strictly adhere to the orders of the government and cancel the permissions of those who demand more money from the patients.