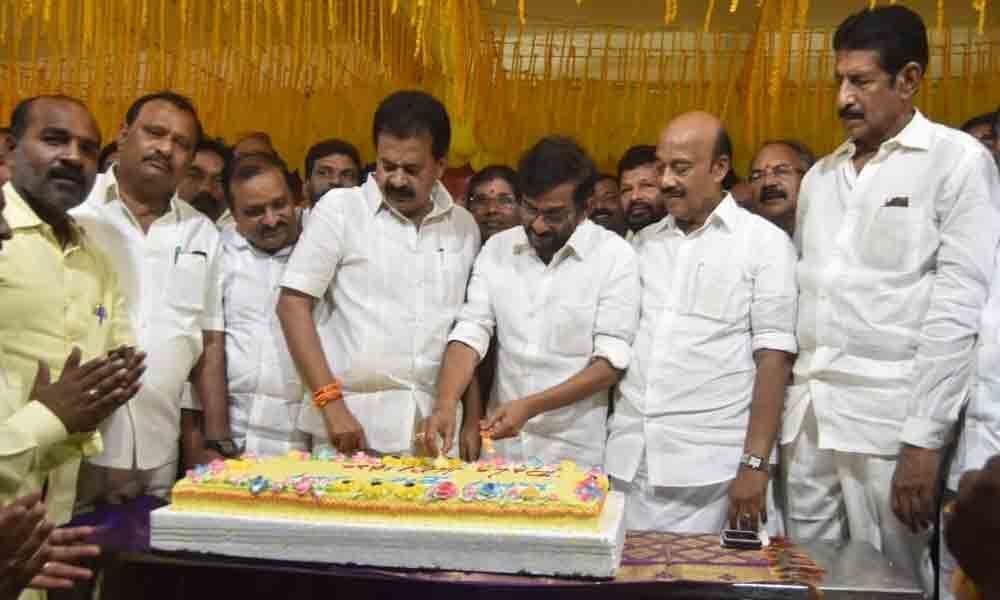 Highlights
Ex-Minister says EVMs can be manipulated from remote location.

Exhorts TDP cadre to play responsible opposition.
Nellore: Former Agriculture Minister Somireddy Chandramohan Reddy said when satellites are being sent into orbit and are monitored from a remote place on the ground there are chances for manipulation of EVMs from anywhere by the makers.

Somireddy participated in birthday celebrations of movie actor Balakrishna in city on Monday and commented that senior leaders like Subramanian Swamy also raised doubts over performance and quality of EVMs. Somireddy stated that even developed countries had stopped using EVMs and following ballot for elections. Telangana Chief Minister K Chandrashekar Rao also expressed doubts on EVMs in 2009, he pointed out.
He said the ECI had failed to clear doubts on the system. The TDP leader said reasons for defeat are not only due to EVMs and the leaders have to review all possible reasons for the condition and analyse them transparently though implemented welfare programmes effectively in the State. He said still TDP leaders should support the people for their issues as a responsible
opposition.
"Chandrababu Naidu showed sincere affection on people and did hard work for their well-being. We have to analyse why people failed to respect them and what they had expected from the government. We never stopped bills of any contractor during the regime," said Chandramohan Reddy.
He welcomed two youngsters-Dr P Anil Kumar and M Goutham Reddy-whom the Chief Minister YS Jagan Mohan Reddy inducted into the cabinet along with crucial portfolios. He said the new young ministers have to complete the pending works in the district.