Visakhapatnam: 6 mandals, 135 panchayats go for self-imposed restrictions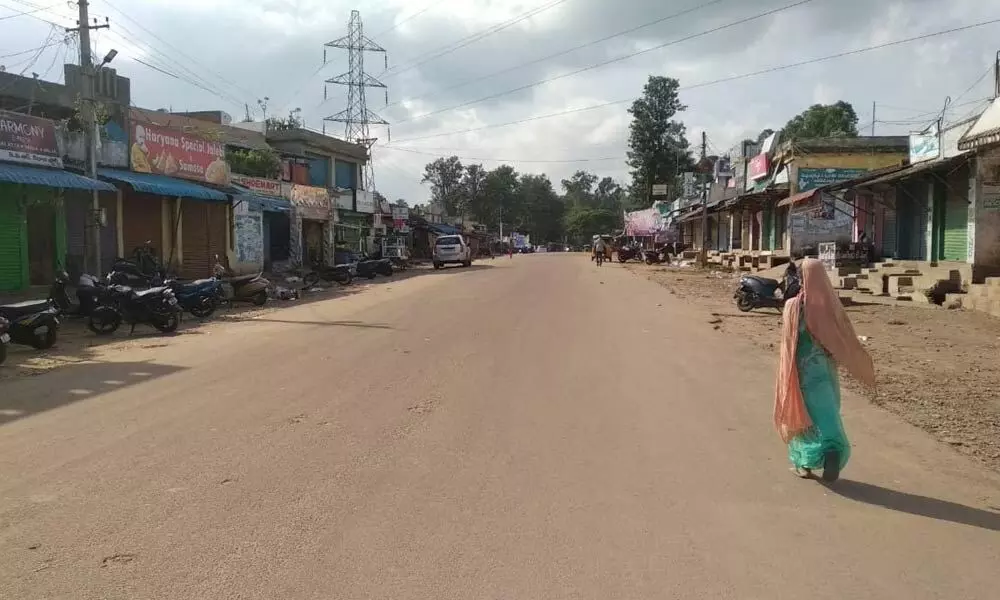 Highlights
The traders associations in Araku Valley appeal to the district officials to thermal screen those arriving from various places to Agency areas
Visakhapatnam: As the country marching towards unlock 2.0 from July 1, six mandals and 135 panchayats in Agency areas, a few residents' welfare associations and politicians in Visakhapatnam, decided to go for self-imposed restrictions.

Given the rise in coronavirus cases, the decision to impose restrictions voluntarily came from people to prevent the pandemic from spreading further.
The decision to impose self-restrictions comes in the wake of district surpassing 800 mark with 5 Covid-19 deaths and 58 fresh cases registered in the last 24 hours.
Despite repeated alerts, not many paid heed to the restrictions imposed by both the State and Central governments, especially in maintaining social distancing, wearing face masks and avoiding crowding in areas.
Now, with many getting infected, a sense of fear grips the denizens.
As a result, business and traders' associations at Araku Valley, Ananthagiri, Dumriguda, Pedabayalu, Munchingput, Hukumpeta have decided to go for self-imposed restrictions as parts of the Agency areas continue to register Covid-19 cases. "We appealed to the district officials to thermal screen those arriving from various places to Agency areas. We also requested them to set up check posts at the entry points and conduct thermal screening," says K Krishna Rao, a trade union president at Araku Valley.
Further, Civil Welfare Association committee member D Govardhan says that restrictions will be imposed after 2 pm as all the shops will remain open in these Agency areas only from 6 am to 2 pm.
New signboard
The self-restriction is not confined to those residing in a few mandals. One of the MLAs in Narsipatnam found a new way to communicate to his constituents against visiting his residence.
A new signboard greets the visitors at the residence of Narsipatnam MLA Petla Uma Sankara Ganesh that reads – 'based on doctor's advice, the MLA may not be able to meet the people and hence request them to cooperate until the situation comes under control'.
When it comes to urban areas, some residents' welfare associations too started imposing self-restrictions which might probably continue even after July 1. Marripalem, VUDA Colony residents are following restrictions diligently.
"Wherever people are gathering in groups, we are politely requesting them to disperse. Similarly, we are not allowing any resident to step out of their homes without a mask. Precautionary measures are to be followed and there is no two-way about it," says M Vasudeva Rao, member of colony welfare association.
People from various sections are now imposing self-restrictions as a mode to overcome the fear of getting infected.
Earlier, lockdown violators were in thousands. But with self-discipline increasing among citizens, violators have now been reduced to hundreds. And cases registered against those not wearing a mask reflects the dip in the number of violators as 300-400 cases are being registered a day.