Woman driver joins heavy vehicle training by APSRTC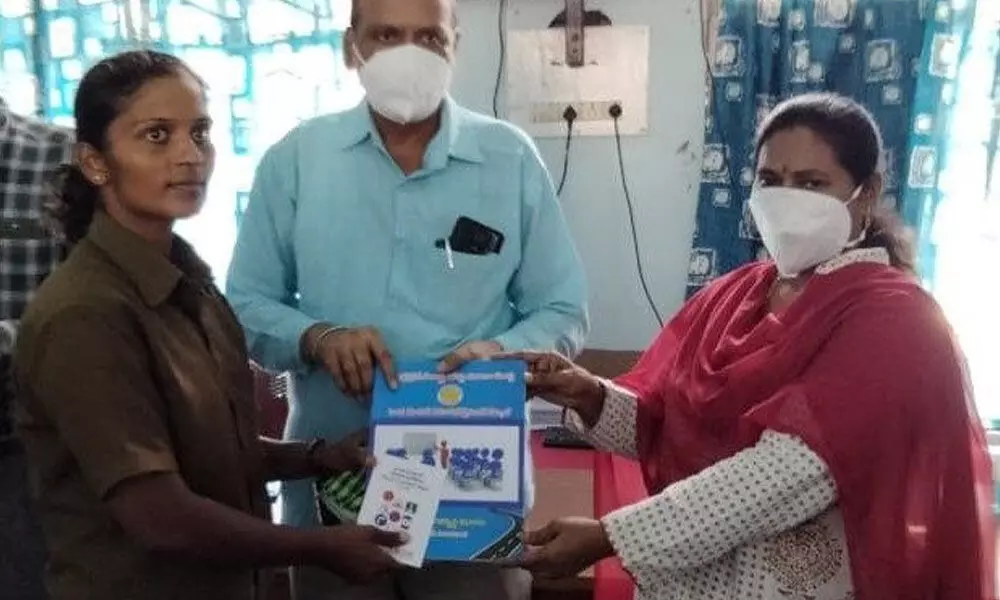 Highlights
APSRTC Ongole regional manager G Vijaya Geetha appreciated a woman driver who came forward to take training in heavy motor vehicle driving by the corporation in Ongole on Wednesday
Ongole: APSRTC Ongole regional manager G Vijaya Geetha appreciated a woman driver who came forward to take training in heavy motor vehicle driving by the corporation in Ongole on Wednesday.
The regional manager has presented the course completion certificates to the second batch of the drivers, who received training by the APSRTC and passed the course tests successfully. This was a batch of 16 candidates, who were selected for the 40 days training course by the APSRTC officials in Ongole and completed it successfully.
Along with the certificate distribution programme, the regional manager has also kick-started the heavy motor vehicle driving training programme for the fourth batch. She welcomed and appreciated a woman driver, Reddi Rani for her courage to come forward for the training in the men dominating profession. She wished her to be brave and complete the training successfully.
The RM Vijaya Geetha, Dy CTM Vijay Kumar Reddy, Dy CME Srinivasa Reddy, driving school principal, and depot manager Srinivasa Rao, also joined in the distribution of the certificates and wished the candidates all success.