Women hail Jagan's move to impose ban on liquor in State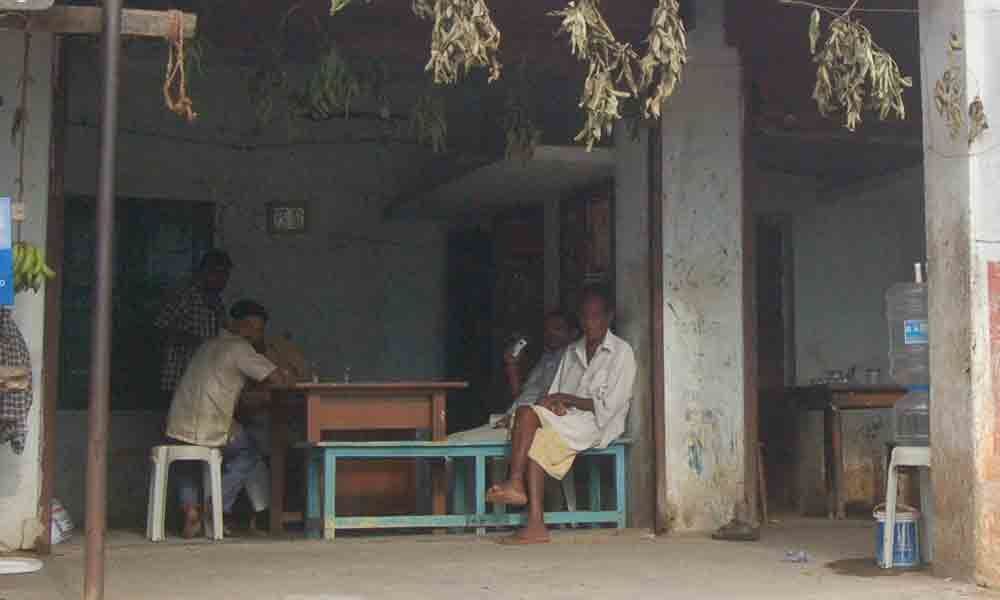 Highlights
Hailing the ban on belt shops as a welcome move, AIDWA State secretary D Ramadevi says removal of belt shops alone will not save lakhs of families from the clutches of alcoholism and the objective should be working on total prohibition
Visakhapatnam: Chief Minister Y S Jaganmohan Reddy, who promised to implement total prohibition during his election campaign as part of one of his pet schemes 'Navaratnas,' gets down to business within days of assuming office to end the social menace.

In tune with this, the Prohibition and Excise sleuths and officials concerned had a meeting with Jaganmohan Reddy and decided to crack the whip on belt shops initially.
If the past experience is any indication, implementation of total prohibition is a herculean task and the experiment failed in several states including Andhra Pradesh as liquor sale happens to be the main source for revenue generation.
Wayback in 1990, when the women of Dubagunta, a sleepy village in Nellore district, waged a 'bottle' battle, it soon drew the attention of many hitting the headlines. In the subsequent elections, TDP, led by Chief Minister of the erstwhile united Andhra Pradesh NT Rama Rao, had promised imposition of prohibition and he kept his word when he came to power by announcing total ban on liquor sale in 1995.
However, former Chief Minister N Chandrababu Naidu, who succeeded his father-in-law, revoked the ban in 1997 on the pretext of flow of spurious liquor from border areas and impact of ban on the state revenue.
Keen on repeating NTR's feat and as part of fulfilling electoral promises, YSRCP chief Jaganmohan Reddy, included total prohibition in his manifesto and initiated measures in that direction within a few days after swearing-in as Chief Minister of AP.
Meanwhile, people from various walks of life, particularly women, who have been waging a war against location of liquor outlets in the thickly populated residential areas, appreciate the efforts made by YSRCP chief towards downing the shutters of belt shops. Defining the ban on belt shops as a welcome move, State secretary of All India Democratic Women's Association D Ramadevi says, "But removal of belt shops alone will not save lakhs of families from the clutches of alcoholism and its negative impact on their health. The objective should be working on total prohibition, paving way for a new movement of the people."
Expressing her views, president of Chaitanya Sravanti Shirin Rahman says, "The decision to close down belt shops is an appreciable step. However, bringing in behavioural change among alcoholics through awareness drives and deaddiction centres and implementing the ban in a phased manner with a monitoring agency in place would go a long way in enforcing the prohibition effectively."
With the exercise of closing belt shops across the state beginning from Wednesday, one has to see how far the efforts taken by the Chief Minister would succeed in keeping the State dry.