YSRCP accuses CM of making false statements on repolling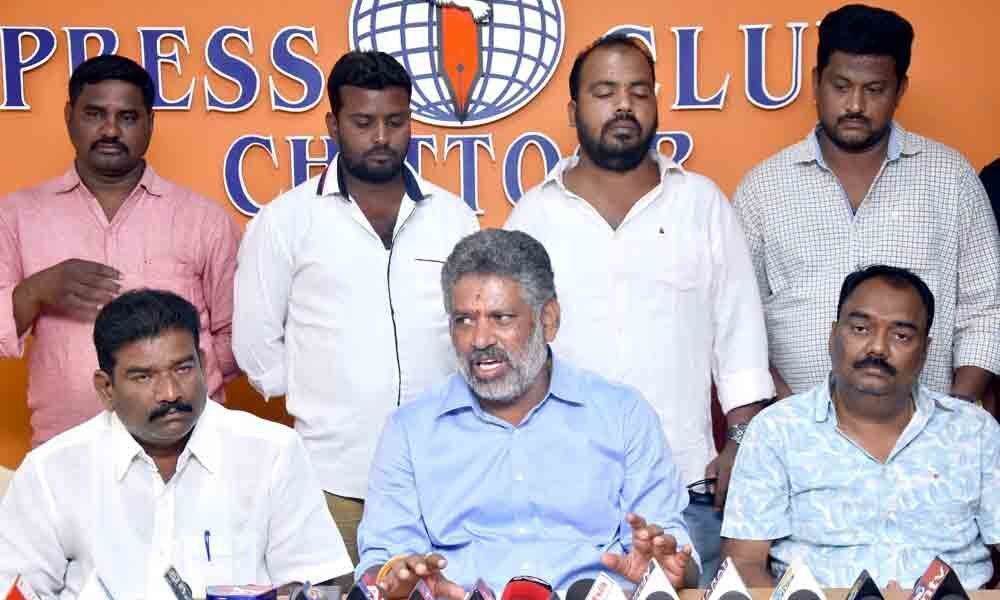 Highlights
Dalits exercised franchise because of repolling in Chandragiri: Chevireddy.Expresses surprise over Naidu seeking repolling in 2 polling booths in same constituency.
Chittoor: Chandragiri YSRCP incumbent legislator Chevireddy Bhaskar Reddy has expressed anguish and dismay over the false statements of Chief Minister N Chandrababu Naidu.

In order to serve his political interests, Chandrababu has made all sorts of efforts to defame the Election Commission by making the repolling issue as a national debate, he slammed.
Speaking to the media at Chittoor Press Club here on Monday, he questioned Naidu what was wrong in holding repolling in five polling centres in Chandragiri Assembly Constituency.
"Dalits were able to cast their vote because of repolling," he said and thanked District Collector and Chittoor SP for smooth conduct of repolls despite threats from the ruling TDP.
The YSRCP leader expressed surprise over Chandrababu seeking repolling in another two polling booths in Chandragiri Assembly constituency on the same day of repolling when he himself opposed repolling in five polling booths in the same constituency.
On Naidu's plea, the Election Commission had conducting repolling in two polling stations on the next day, he stated.
Bhaskar Reddy said that there was no justification in the allegations levelled by the Chief Minister against the Election Commission and YSRCP. Party leaders M Mohan, Vijayananda Reddy and others were present.