'India will be biggest market for gaming industry'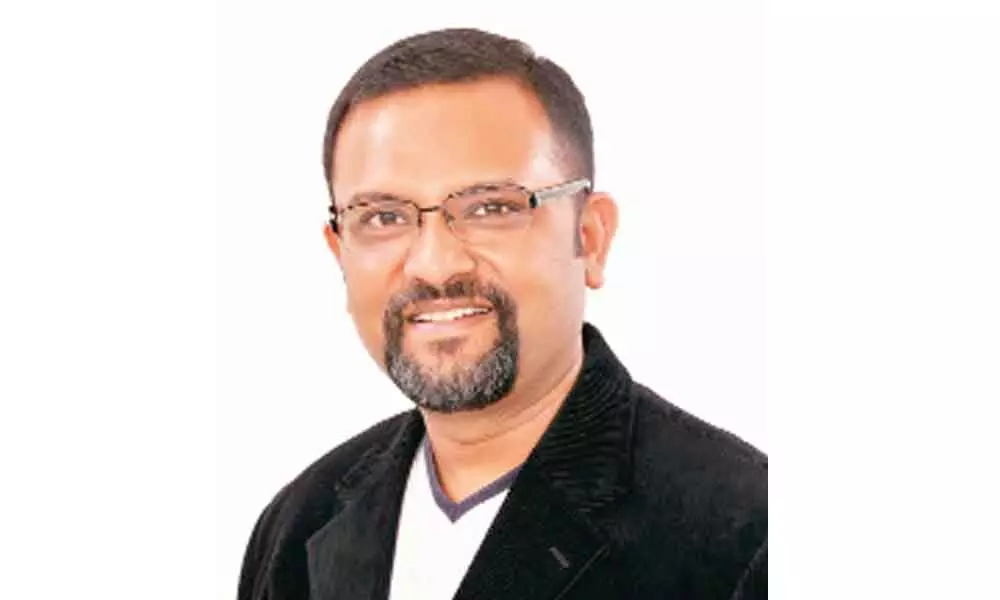 Highlights
There are over 2.7 billion gamers across the world (more than one third of the world's population!), who are estimated to spend $160 billion on games in 2020 alone.
There are over 2.7 billion gamers across the world (more than one-third of the world's population!), who are estimated to spend $160 billion on games in 2020 alone. Reports predict that the gaming market will surpass $200 billion in the next three years, making it one of the few industries to make significant strides amidst the pandemic. While gaming has been steadily gaining mainstream recognition, the global pandemic has literally been a game-changer for the industry. During the lockdown and subsequent phase, mobile gaming usage skyrocketed especially in mobile-first markets like Asia. Amit Gupta is a founder & CEO at Rapyder Cloud Solutions, a cloud-tech consulting company and an advanced AWS partner. The organization specializes in cloud migration, digital transformation, and ongoing managed services, in addition to product development. He talks to The Hans India on the future of gaming.

How cloud is powering mobile games?
Mobile gaming industry is showing good growth, even during the pandemic, gaining mainstream recognition. Easy accessibility and the ability to provide unique experiences are key growth drivers. Cloud technology also supports innovation and makes the games engaging, efficient and immersive with no speed lag. The game is on the companies' servers rather than the player having to invest in hardware, making it cost-effective. Progress of the game is not lost as they are captured and saved on the cloud and later synced.
How did the gaming sector do during the pandemic given the fact that work from home gave more time to stick to the smartphones? What is the future you see down the line?
Covid-19 pandemic has boosted revenues for the gaming industry where a record number of players are witnessed to counter physical distancing, taking mobile gaming and e-sports to the next level. Buffet business models such as subscription and free-to-pay ones will be deployed, providing more monetization avenues to gaming companies. Online gaming market will further occupy a significantly higher revenue share compared to the box office and music industry. Increase in partnership with other entertainment sectors will be seen, thereby firmly establishing the cloud gaming industry in the mainstream.
Since internet penetration and smartphone users will increase in the coming days, where will India stand in the global market?
India undoubtedly will be one of the biggest markets for online gaming driven by the growing younger population, higher disposable income and increasing number of tablet and smart-phone users. 5G will push the growth further. Cloud based architecture provides storage and data analytics for personalization of games. Multiplayer and local games are also on the rise with the less expensive data plans and greater access to the internet. As per recent reports, the Indian gaming industry will be valued at US$3,750 million by 2024 and expected to grow 41% annually. Major drivers of growth are digital infrastructure and substantial rise in quality and engaging gaming content.
Last month Facebook launched a free-to-play cloud gaming feature on its social media platform. How do you see this new development? What could be the next big thing in cloud game streaming?
With the recent launch of free-to-play gaming features, Facebook is making foray into the cloud gaming sector and will see an increase in logins and the possibility of another revenue stream in future. FB also plans to introduce cloud-based playable ads so users can explore them too, a potential avenue to sell ads. Online streaming, as a concept, has been gaining momentum in the gaming space, emphasizing on cloud gaming, attracting individuals who have never played video games earlier. This trend is expected to create a multi-billion dollar direct-to-consumer market where big cloud players like AWS are already investing in the sector.
What the next frontier looks like in investments, security and scalability?
Cloud gaming is expected to massively expand the premium gaming market by making games accessible anywhere, at any time and on any device. Many cloud service providers and telecom companies are now investing in cloud gaming leveraging their technological strengths that is well suited to the new formats. Gaming startups are an interesting option for venture capitalists and are attracting funds like never before. Subscriptions, in-app purchases, advertising and platform fees that comprise revenue streams, will drive the growth and further create more jobs as well. It is reported that a significant part of DDoS attack traffic globally is directed at the gaming industry. This is pushing gaming companies to raise the security bar and respond proactively by upgrading their security infrastructure with regular security updates roll-out. By running games on easy-to-use platforms such as AWS, gaming companies can leverage capacity on demand to scale up or down. Auto-scaling reduces risks associated with traffic overflow leading to server failures, a critical aspect for the gaming industry.