Hyderabad among top-3 in leasing space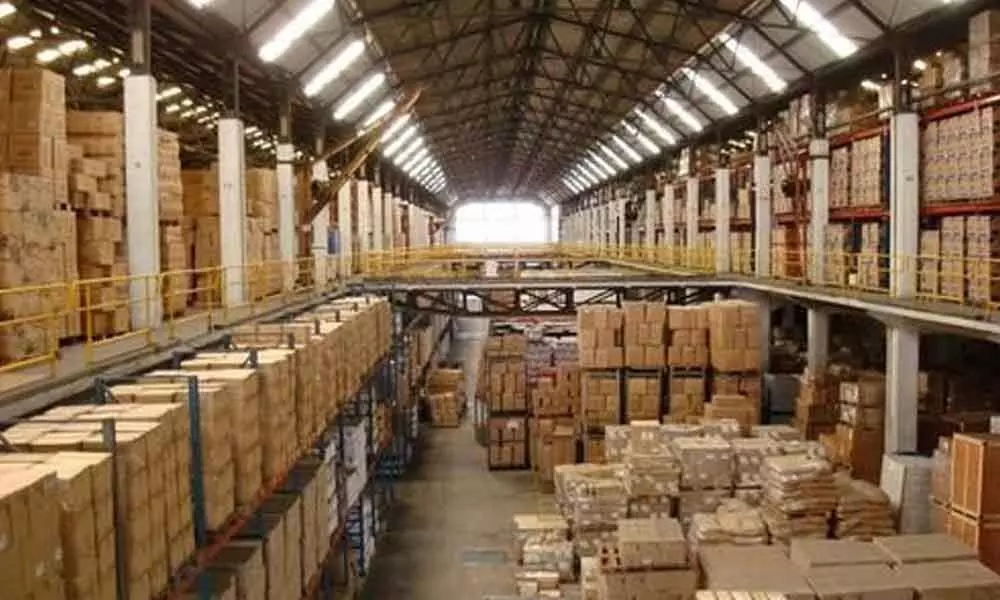 Highlights
Pearl City, Bengaluru & NCR account for 60% total I&L space take-up in India
Hyderabad: The capital city of Telangana is leading the leasing activity in industrial and logistics (I&L) space across India. Hyderabad, Bengaluru and National Capital Region (NCR) garnered 60 per cent of the total leasing activity in the country during the second half of 2019, according to a latest report by CBRE South Asia Ltd, a leading real estate consulting firm.
The number of large-sized deal closures (greater than 1,00,000 sft) in Hyderabad doubled in 2019 when compared to 2018.
CBRE South Asia on Thursday announced the findings of the 'India Industrial and Logistics Market View, H2 2019.' The CBRE report stated that leasing activity touched a historic high of 33 million sft, over 30 per cent growth on an annual basis.
Hyderabad considerably picked up during the second half (H2) of 2019. Bangalore, NCR and Mumbai accounted for about 60 per cent of the overall space take-up during the year.
"In line with the annual trend, the second half of 2019 also recorded historic leasing activity, with about 18 million sft of space take-up; an increase of about 20 per cent compared to H1 of 2019.
Bangalore, NCR and Hyderabad accounted for close to 60 per cent of the leasing," said Anshuman Magazine, Chairman and CEO (India, South East Asia, Middle East & Africa), CBRE.
The industrial and logistics space take-up in 2019 was dominated by small-sized transactions (less than 50,000 sft), which held a share of about 42 per cent.
The share of medium-sized transactions (ranging between 50,000 sft and 1,00,000 sft) rose from 26 per cent in 2018 to 30 per cent in 2019. Large-sized deals (greater than 1,00,000 sft) accounted for 28 per cent of the leasing activity during 2019.
The number of large-sized deal closures in Hyderabad, in particular, doubled in 2019 as compared to 2018. Anshuman further added that "to become a $5 trillion economy, the government aims at enacting several structural reforms to improve physical connectivity.
Further, the implementation of government initiatives such as the National Logistics Policy and the National E-commerce Policy as well as large-scale infrastructure development are expected to promote investment, thereby further improving the overall stock of warehousing space in India.
The fundamentals of this sector are strengthening, backed by the recovery of domestic demand, improvement of the manufacturing sector and structural shift towards omnichannel retailing."
3PL firms, third-party providers of outsourced logistics services to client companies for part or all of their supply chain management functions, accounted for about half of the leasing activity in 2019, an increase from 36 per cent in 2018 to 48 per cent in 2019.
They were followed by e-commerce players with a share of about 18 per cent in 2019.
Subscribed Failed...
Subscribed Successfully...