Luxury realty sales in Hyderabad on a firm ground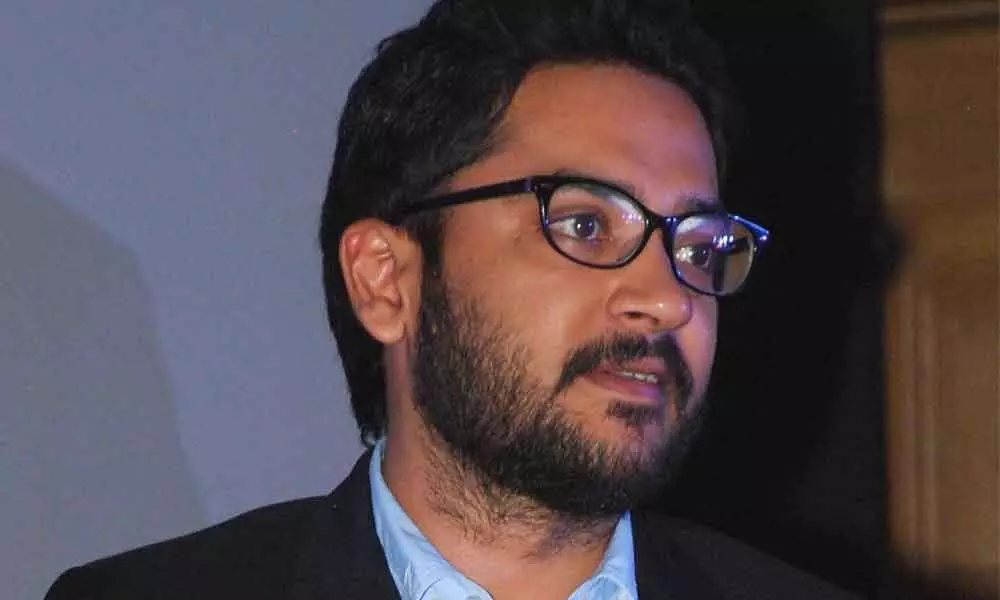 Highlights
Real estate developers in Hyderabad say luxury residential housing sales in the City of Pearls are on a firm ground despite perceptible slowdown in...
Real estate developers in Hyderabad say luxury residential housing sales in the City of Pearls are on a firm ground despite perceptible slowdown in other cities in the country. This view assumes significance in the wake of reports that unsold inventory in Hyderabad's luxury residential market had gone up in 2019.
"We are seeing good stable demand for products in our luxury portfolio. And going forward, that should continue to be the case because of the good growth seen in the commercial segment," Chennuru Rakesh Reddy, Director, Aparna Constructions and Estates, told The Hans India.
In a study report released earlier this month, Anarock Property Consultants stated that unsold luxury stock in Hyderabad registered the highest jump of 58 per cent from 3,000 units by the end of 2018 to 4,740 units by 2019-end. It valued the unsold luxury residential housing stock in Hyderabad at Rs 5,910 crore by end of 2019.
However, Rakesh Reddy attributed the increased unsold stock to new launches. "Hyderabad residential market was the only market that performed well among all the major metros last year. So, builders would have launched more projects in the luxury segment to take advantage of a good market. That should not surprise us," he explained. He further maintained that the luxury market base in Hyderabad was small.
"Luxury market base as a percentage of the overall residential market in the city is very small. So, even a small increase in absolute number will show big increase in terms of percentage," he reasoned.
Though luxury is relative term in real estate and there could be overlap between luxury and premium segments, Hyderabad is still considered cheaper for luxury homes when compared to other markets. In upscale Banjara Hills and Jubilee Hills, apartments priced between Rs 11,000 to Rs 15,000 per sft are considered as luxury units. In Madhapur and Gachibowli, residential units priced between Rs 8,000 to Rs 12,000 per sft are considered luxurious, according to a recent report by another property consultancy.
"It has been observed that Hyderabad's premium residential market is characterized by competitive prices when compared with other major cities of the country. The average price ranges from Rs 8,000-15,000 sft, signifying the fact that high-end homes in the city are more affordable," this report said.
Meanwhile, Anarock Property Consultants, in its study on luxury housing, estimated that unsold luxury stock increased by 10 per cent year-on-year in the country's top seven cities by 2019-end. There were 89,200 units of unsold luxury stock (homes priced above Rs 1.5 crore) by the end of 2019 as against 81,290 units in 2018. Overall value of the unsold luxury stock as on 2019 is estimated to be nearly Rs 1.59 lakh crore, which is 34 per cent of total unsold stock value.
"Snapped up like hot cakes by investors in previous years, luxury housing sales are still in the doldrums and hinging largely on end-user sales. Even after three years of demonetisation, despite having the lowest share of overall unsold stock in the top seven cities, it remains the worst-performing of all budget categories," the Anarock' s study report said.
Overall unsold housing stock across different budget segments stood at 6.48 lakh units worth Rs 4.64 lakh crore in top seven cities by 2019-end, declining by mere 4 per cent since 2018. On breaking down the unsold stock at the two extreme ends of the budget spectrum, it emerges that affordable homes comprised the maximum share at 36 per cent while luxury homes had the least, with less than 14 per cent share. Luxury developers have severely curtailed the supply pipeline, primarily due to the absence of investors in this segment.
Besides Hyderabad, unsold luxury residential housing stock in Pune went up by 56 per cent to 4,290 units in 2019 from 2,750 units in 2018. NCR (National Capital Region) saw its unsold luxury stock increase by 17 per cent in the period. It had 18,400 unsold units by end of 2019. However, Kolkata, in sharp contrast to other cities, saw a 10 per cent decline in its unsold luxury stock, from 2,265 units as on 2018-end to nearly 2,050 units by 2019.
Subscribed Failed...
Subscribed Successfully...