TCS named a Leader in Industry 4.0 Services by Everest Group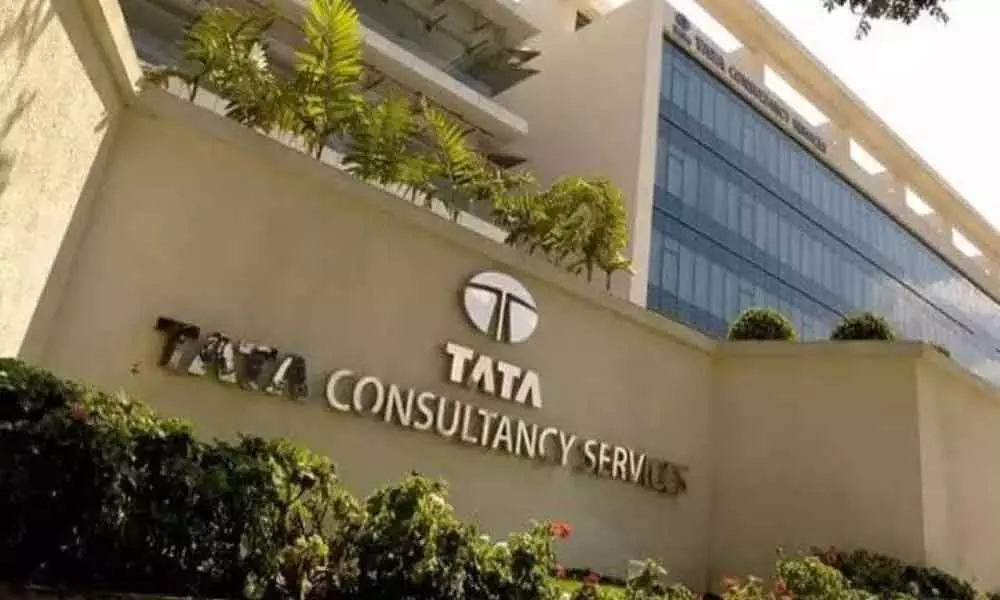 Highlights
Tata Consultancy Services (TCS) on Wednesday said that it has been recognized as a leader in the Everest Group PEAK Matrix® for Industry 4.0 Services.
Tata Consultancy Services (TCS) on Wednesday said that it has been recognized as a leader in the Everest Group PEAK Matrix® for Industry 4.0 Services.
TCS, a leading global IT service, consulting and business solutions organization, was positioned as a Leader in all the Industry 4.0 service functions mentioned in the report – Consulting and Design, Development and Verification and Validation, Deployment and System Integration, and Managed Services and Support.
According to the report, TCS has established credentials in the market as a leading partner in Industry 4.0 with deep domain knowledge and superior technical competency. A key strength highlighted is the company's proactive investments in dedicated infrastructure establishments including CoEs for next-generation technologies and innovation labs and centres across all service functions. It goes on to say that clients appreciated TCS' ease of working, customer sensitivity and focus on delivery speed.
"Organizations across the world are focusing on ensuring resiliency and adaptability to thrive in the post-pandemic world. Using our Bringing Life to Things™ IoT business framework, we are helping enterprises create structured roadmaps to operate remotely and autonomously, achieve resilient supply chains, servitization and flexible manufacturing operations to stay relevant in the new normal," said Regu Ayyaswamy, Global Head, Internet of Things and Engineering & Industrial Services, TCS. He added, "This recognition is a testimony to our vision, capabilities, and market success in driving large scale transformations."
TCS' IoT business framework 'Bringing Life to Things™' helps customers build predictive and self-aware systems that can sense and intelligently respond to changes in the physical environment. Using this framework, organizations can create new, boundaryless and pervasive business models, seamless customer experiences, optimized and responsive value chains, and enhanced safety and security at the workplace.
TCS leverages its unique consulting-led Value Discovery approach that brings together the right business stakeholders from across functional groups of customer organizations to create their digital factory vision, advanced manufacturing strategy and roadmaps. The company's Industry 4.0 expertise and experience across industries enables it to construct and drive a path to exponential value for its customers with relevant use cases and a value-driven implementation plan.
"TCS has developed superior capabilities in the Industry 4.0 space based on its broad IP portfolio that spans all four service functions. The firm leverages its focused investments in studios, labs, and innovation centres across multiple areas such as IT/OT, 5G, robotics & automation, analytics, and additive manufacturing to deliver value to customers. TCS orchestrates the ecosystem effectively with strong partnerships for joint go-to-market and co-innovation, end-to-end solution development and service delivery, and global system integration, and has invested in multiple talent-building collaborations with academia," said Akshat Vaid, Vice President, Everest Group. He added, "It has strong credentials as a trusted partner, and clients appreciate that TCS is sensitive to client needs and easy to work with."
TCS offers a comprehensive portfolio of Industry 4.0 related intellectual property and services spanning consulting and design, development and verification and validation, deployment and system integration, and managed services and support. Its proprietary Industry 4.0 solutions for operations transformation, focused on achieving an autonomous or lights out factory vision, are being adopted by customers across industries like Manufacturing, Consumer Packaged Goods (CPG), Automotive, Aerospace, Energy, Utilities, Healthcare, Life Science And Hi-Tech. These solutions include:
TCS I4T Framework: A comprehensive framework to assess value through the realization phases of an Industry 4.0 transformation journey. It helps identify automation and digital opportunities across the manufacturing and supply chain operations. It focuses on understanding the customer's productivity, cost, digitization and sustainability drivers, and through value analysis and organizational change readiness frameworks, provides visibility on opportunities that can increase revenue, reduce costs and improve margins.
TCS OT Cybersecurity Framework: A digitized framework for manufacturing plants that provides complete visibility into the current security posture and the roadmap to adopt a robust security model. In the current scenario where OT security is of paramount importance, this framework helps in keeping plants safe.
TCS Connected Logistics: An AI & ML based IoT solution that brings real-time visibility to operations, adds predictability to logistics planning to help enterprises respond to dynamic business needs in the current COVID-19 situation and improves customer experience by ensuring adherence to key metrics like on-time-delivery and resource utilization levels.
TCS Gen 4-Work-AR: An IoT based connected worker mixed reality solution to provide real-time contextual information for better decision support, augmented collaboration with remote teams and enhanced operational efficiency at the worksite.