I never took any acting lessons, says Amitabh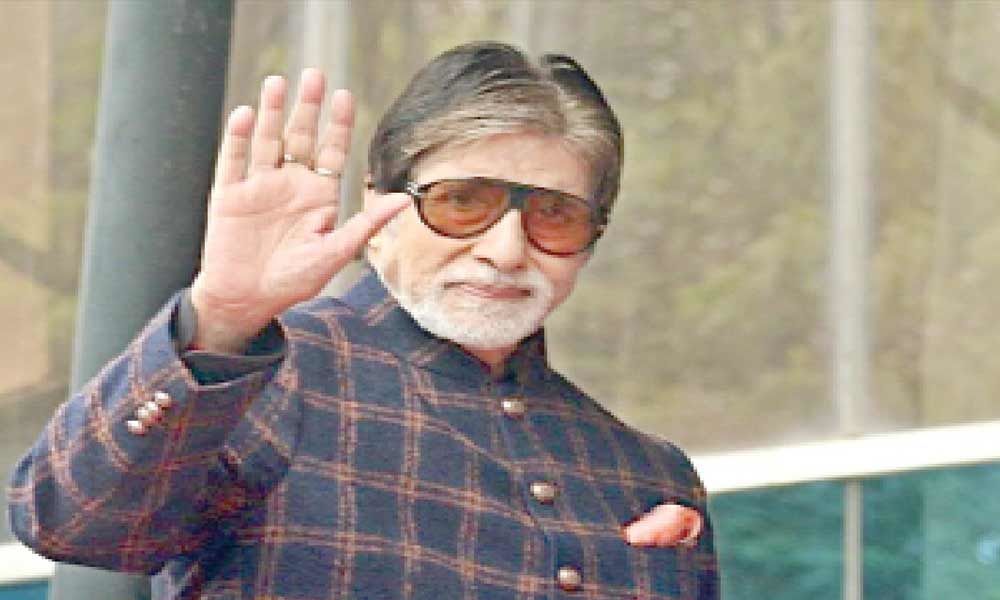 Highlights
Veteran actor Amitabh Bachchan and his craft has captivated several generations now, ageless as he is, the thespian has completed 50 years in an...
Veteran actor Amitabh Bachchan and his craft has captivated several generations now, ageless as he is, the thespian has completed 50 years in an industry which he straddles like a colossus. In a candid interview, the 'Deewar' star talked about his professional journey. Excerpts:
How would you describe your 50-year journey from the time Abbas Saheb picked a young man from Calcutta to be one of `Saat Hindustani'? To Sujoy Ghosh and `Badla...'
Another day another job then ... But I have worked in the past with Sujoy, I liked the story and the director, the element of suspense and thrill in the storyline got to me. Sujoy has made 'Kahaani' and is restless, seeking perfection from his artistes, very clear in his thought process and how he wants to roll with it
Do you believe in method acting like Hollywood actors?
No, I never took any acting lessons, nor did I consciously or unconsciously imitate someone, unless asked by my makers to do so .. and there were a few such occasions! I have no idea on the method of acting, and have never taken or hit any strides.
Any homework for your roles in films like 'Pa' or 'Black' ?
I have followed as diligently as possible the written words of the writer, and the direction given to me by the directors! For 'Black', we learnt the sign language of the differently-abled! 'Badla' is a different genre, a thriller which for years now has hooked us, for someone of my generation.
Something about your love-hate relationship with media during your hey days?
I am certain you are more than aware that one can never be too close to the media or too far away from them! The media is the fourth estate, the conscience of the nation. I shall have the capacity, or the audacity to live with my conscience, but not that of the media's. It would be foolish of me to think so.
Fifty years of greasepaint and yet the fire remains undiminished. Where do you get your energy from?
I am at loss as to why you or many others ask me this question?
Is Hindi cinema safe in the hands of gen-next directors and actors and middle-of-the-road cinema?
Times and circumstances change. They change for every profession too. Films are no different. The present generation is an audacious package of incredible talent! I am in immense admiration of them, and am fortunate that I get to play a small part in their company. It is an education for me. They provide a different and alternative world-view and this is educative. Never ever underestimate the credibility, dexterity, adroitness and skill of the writers and makers of today's entertainment world.!
Do you get annoyed with the fact that now actors have to sing for their supper as in market and promote their films aggressively
Look around and about you, dear sir .. not just actors, but does not everyone in today's times have to sing for their supper?
From the age of parallel cinema to small cinema like 'Raazi' and 'Badhai Ho' taking on pulp, how has Hindi cinema evolved?
I do not know what is 'pulp' or 'parallel'. Cinema is cinema -- size and girth, small or big are measurement tags on apparel. The palate of every generation in every corner of the world, changes, not just for film but for every walk of life!