Trump's machinations over Kashmir issue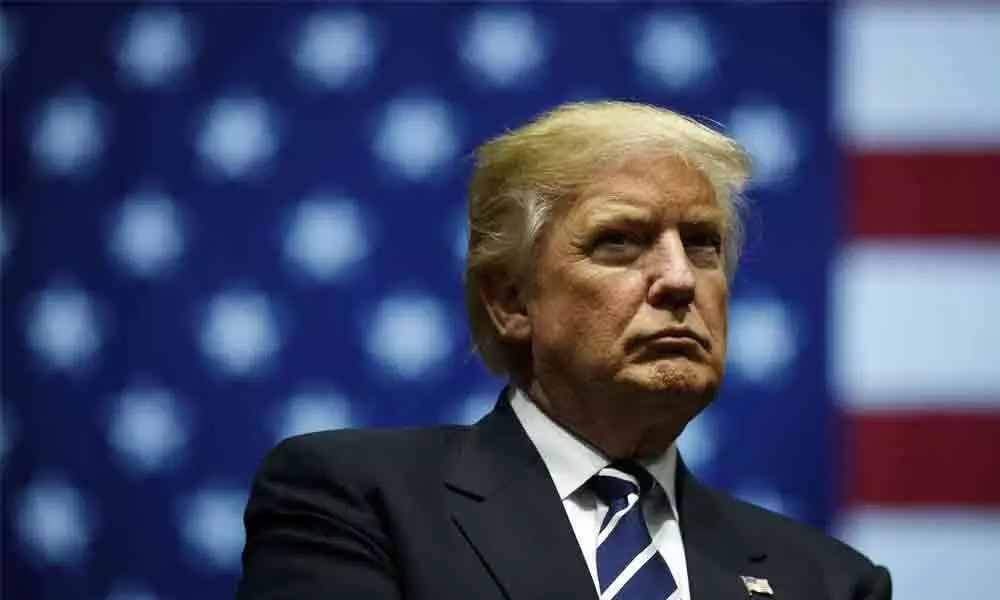 Highlights
Even as the date of Donald Trump's visit draws near (February 23 to 26), diplomatic circles here are abuzz with postulations and theories on whether...
Even as the date of Donald Trump's visit draws near (February 23 to 26), diplomatic circles here are abuzz with postulations and theories on whether the maverick US President will offer mediation in the Kashmir dispute between India and Pakistan once again despite India's robust 'No' suggestion to it. In fact, Trump's visit is for trade deal and possible defence cooperation enhancement between the two countries.
India is seeking exemption from high duties imposed by the US on certain products as well as resumption of benefits on tariff on certain products under the Generalised System of Preferences. Greater market access for its products in sectors such as agriculture, automobile, auto components and engineering is being sought by India while the US insists on greater market access for its farm and manufacturing products, dairy items and medical devices.
India's exports to the US stood at $52.4 billion while imports stood at $35.5 billion. India also received an FDI worth $3.13 billion from the US. But, will Trump confine himself to what he is supposed to do or cross the 'Lakshmana Rekha' once again?
There is a high probability that post abrogation of Article 370 and particularly post Pakistan Prime Minister Imran Khan's visit to the United States, it can be said in no uncertain terms that there is a high probability of him stating that he wants to mediate between India and Pakistan on the issue of Kashmir and solve what seems to be one of the most complicated geopolitical problems ever.
However, there is nothing much for India to worry on this count as it is no reflection on any underlying trouble in Indo-US relations. At the best, it could reflect and represent Donald Trump's understanding and mood swings. Why does Trump want to earn the title of a peacemaker? Why does he suddenly wake up to Kashmir and seek to resolve the bilateral dispute between India and Pakistan?
Why does he not understand that Kashmir is integral to India and it is its internal issue? May be because he is a businessman and wants peace so that business thrives? Going by the US media that could be one explanation. He seeks to solve the Korean problem. He seeks to solve the Syrian problem.
He seeks to resolve the Afghan issue. He wants Iran to 'turn peaceful'. It sounds more like his love for the optics and nothing more during his re-election year. But Trump should understand that the Kashmir issue is an issue because of Pakistan's terror plans and not because of India's reluctance.
If there is unrest in Kashmir, it is all because of our neighbour. May be Trump needs to please the Pakistani generals to extricate himself from Afghanistan imbroglio safely. Unless Trump recognises Pakistan as the fountainhead of global terrorism (which Imran Khan, the Pakistani Prime Minister, himself admitted when he said about 40,000 terrorists were roaming free in his country).
there is little that India could do to resolve the Kashmir dispute. Trump may crave for his intervention, but India is under no compulsion or obligation to allow it.
Subscribed Failed...
Subscribed Successfully...