New kid on the block. A new fresh song from Aaryan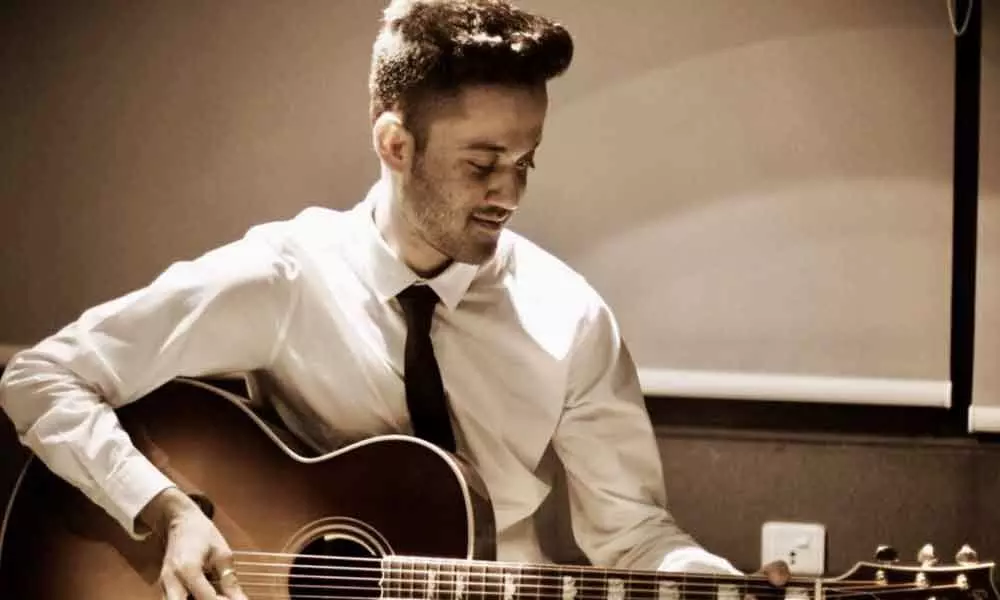 Highlights
Mumbai-based singer Aaryan talks about his latest hit song 'Yaadein'…
The Indi-pop scene in India has a new fresh song from Aaryan. This young singer-composer recently released his new song 'Yaadein', which is produced, written, composed and performed by him. This romantic new song speaks about emotions and connection for one's lost love. Aaryan wants to bring back the long-lost genre of 'Rock Ballad'. Aaryan has tied-up with Zee Music Company for 'Yaadein'.

Excerpts from an interview
How is the response for the song?
On the very first day, we got over 46,000 views which in itself is very big for a newcomer like me. And in less than a month we got like 1mn views. I feel humbled and ecstatic at the same time as the response!
Why did you choose to go for rock ballad instead of something that would work as a Punjabi number or with rap?
I wanted something melodious and soothing-to-ear kind of song. I also felt rock ballad is a genre, which has become a thing of the past and I wanted it to live longer. This is the reason why I chose this genre for my first song, bringing back the long-lost charm and sweetness of music.
How did you come up with the song?
In the course of exploring music, I have realised one thing- a singer grows best when he creates his own song, writes it, composes it and performs it himself. I wished to attempt that. Also, being a massive fan of John Mayer, the song 'Gravity' became an inspiration. That's how 'Yaadein' happened.
How did you get started as a singer?
I was singing from a very young age of 12. I knew I could sing well but hadn't come out as a singer yet. It was when I started singing live while I was doing my graduation from Cardiff Metropolitan University, UK was when I thought of taking up music professionally. Once I finished graduating in BSc (HONS) Sport Management from the UK, I started training in Hindustani Classical music under Kumar Mukherjee, who belongs to the Kasur Patiala Gharana. I also learnt Western music under the Mentorship of a renowned Jazz Pianist 'Pradyumna Singh Manot (Paddy). Meanwhile, I also formed a band 'The Bombay Gramophone Company' in Kolkata and performed Bollywood music all over India. Craving to explore further, I have now shifted to Mumbai and have now started penning and composing my own songs.
Describe your sound and genre of music?
I do not like to stick to a particular genre. I would love to compose and write in every genre. Currently working on building my musical knowledge and exploring different sounds.
Your dream collaboration?
My dream collaboration if I ever collaborate would without a doubt be 'John Mayer' and 'Bon Jovi'. Long way to go.