Potatoes with mint leaves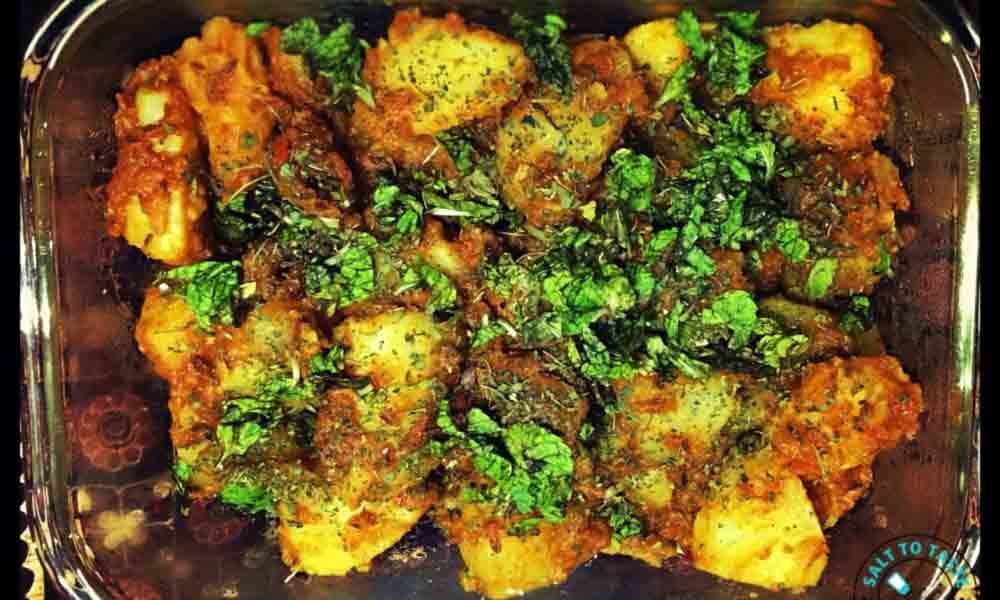 Highlights
Potatoes with mint leaves
Ingredients

1. 250 gram boiled potatoes cut into big chunks
2. 1 tablespoon fresh tomato puree
3. 1/2 tsp red chilly powder
4. 1/2 tsp dry ginger powder
5. 1/2 tsp cumin seeds
6. 1/2 dry mango powder
7. 1/2 garam masala powder
8. one bunch of fresh mint leaves
9. 1 tablespoon cooking Oil
10. Salt to taste
Method
1. Heat oil in a pan and add cumin seeds till they crackle.
2. Then add the tomato puree and ginger powder and cook well till the oil separates from the tomato puree.
3. Next add chilli powder and garam masala, followed by the potatoes.
4. Cook for 5 minutes, switch off the stove.
5. Add in the chopped mint leaves and mix.
6. Serve either hot as a side dish or cold as a salad.
Subscribed Failed...
Subscribed Successfully...