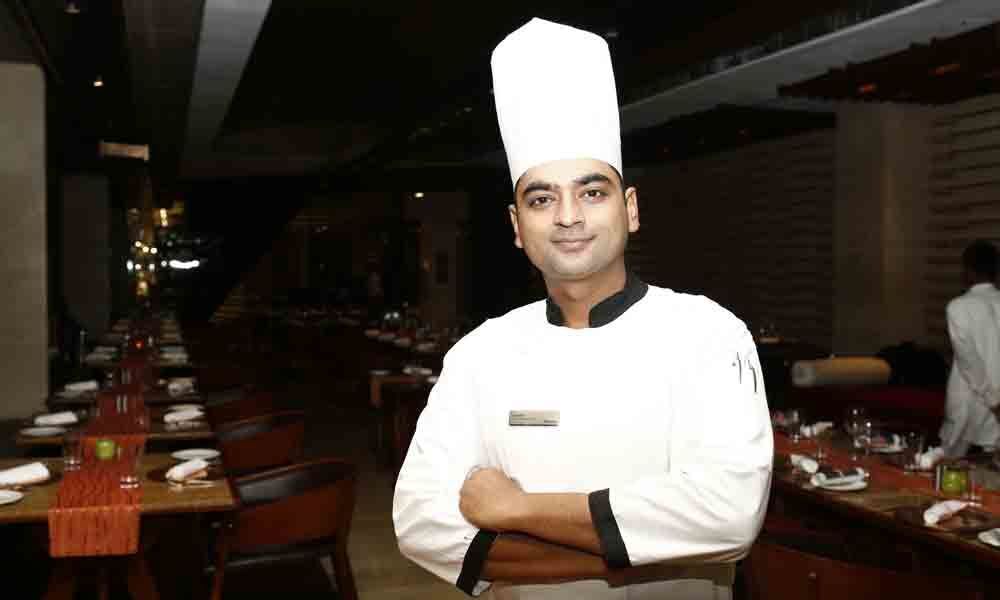 Highlights
The Korma Bazaar menu curated by Chef Anshu at Kangan, Westin Hyderabad Mindspace, with an array of kormas, not so commonly available in restaurants… is best suited for spice-loving south Indian palette
It is that time of the year in Hyderabad when the devout are indulging in prayers and good deeds, and the food fanatics are enjoying the culinary pleasures the city has to offer. The Indian fine dining restaurant Kangan at Westin Hyderabad Mindspace could not have chosen a better time to launch their 'Korma Bazaar' food festival.

Chef Anshu brought forth his experiences of working with the Awadhi cuisine, in the Mughlai food paradise Lucknow and the city of Nizams while curating the menu. Alongside the Talahua Gosht, Vegetarian Shami Kebab from the city the starter menu features the likes of Murg Sheek Kebab, Palak Paneer Kebab from the Awadh cuisine.
The spice-rich cuisine is best suited for south Indian palate with an array of kormas, not so commonly available in restaurants; Ghosth Bhopali Korma accentuated with star anise, saunf and lamb stock, Aloo Lachedaar that uses rice vermicelli, Nalli Nahari and Lagan ke bater…to go with yummy breads like Sheermal, Baakar Khani and Warqi Paratha. Nizami Murg Parda Korma, Badami Ghost Korma and Shahi Murg Korma are few other dishes on the feast.
The desserts live upto the delicious fare so far - yet again true blue blooded Lucknowi Sewaiye ka Muzaffar and Pan Dalchini ki Kulfi (signature special of Kangan).
The menu also features the season special Haleem, nice and meaty, just like it should be.
The Korma Bazaar menu is available on à la carte at Kangan, The Westin Hyderabad Mindspace for dinners until May 15.