Virtual shopping in Covid times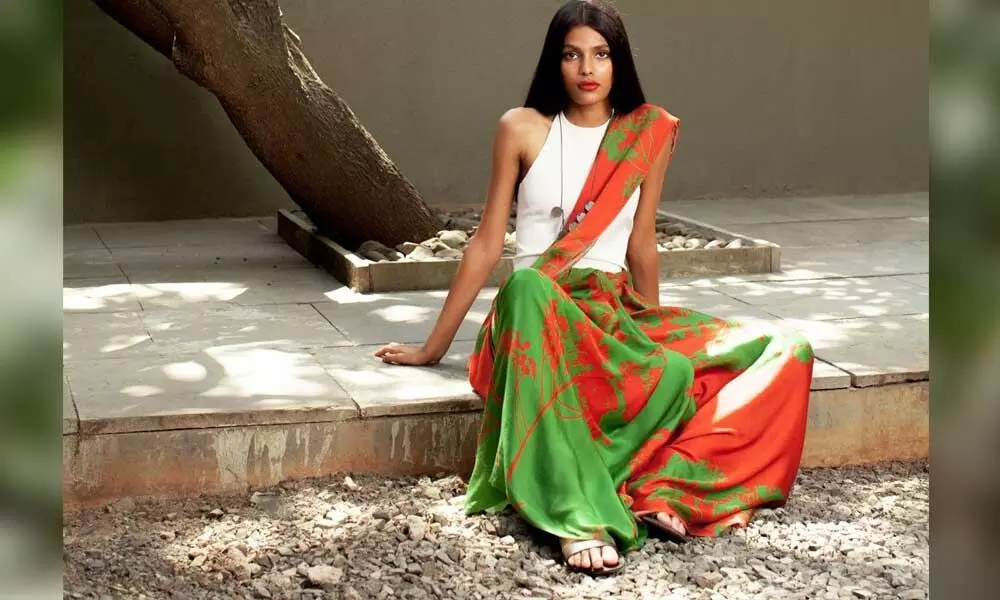 Highlights
Women's fashion designer, Payal Khandwala launches a one-of-a-kind virtual shopping experience for customers who can select and try clothing, which will then be delivered to their home
The current pandemic has pushed us all to re-examine our past processes and 'What next' has been a constant conversation globally. Reopeningan innovative and one-of-its kind experiences, Mumbai-based fashion designer Payal Khandwala, this week has launched a virtual shopping experience for customers who would like to shop the brand's products from the comfort of their homes.

Payal, who started her journey as a painter, says, "Well, I am a painter and with a degree in fashion as well. So, my training in Fine Arts from Parsons has an impact in all the designs for my label. I was painting for a decade when an opportunity to show at fashion week came up in 2012 and I thought it would be a nice to shift and my first collection was aptly called 'play'."
She has been always been a keen learner and collector of textiles. And the reason for starting the label after moving back from New York, she says, "I couldn't find the type of clothes I like to wear. And as I was designing my own wardrobe, I thought maybe there were other women who felt just the way I did. I don't care about fashion as such, but personal style is a great way to express yourself. It always has been for me."
About the challenges, she says, "Initially, I had to dig my heels in about the vision for the brand, the silhouettes, the separates, our signature bold colour blocking. It was a bit tough because although we had first-mover advantage in India Modern pert space, there was no data to prove it would work. But we grew quickly, and I am proud to say, in the process, shaped a part of the Indian fashion landscape."
"We must source locally as much as possible and the key is to suggest clothing that is timeless, so that you waste less and is sustainable," shares Payal.
About her collection she says, "We make considered clothing for women by women. For women that love luxury but won't sacrifice their comfort. In my opinion, the clothes are perfect for gentle non-conformists that are both fierce and feminine. We make fuss-free, seasonless, stylish clothes that will take you from daytime dressing to dinner parties and from work to weddings."
Her collection is available in 'Ogaan' store Banjara Hills. She says, "Keeping the customer's health and safety in mind, we announce a special service created for their patrons that lets them select and try clothing that will be delivered to their home. The brand has a dedicated team that diligently sanitises each product that comes in and goes out."
"To begin with, the service is now available in cities with PayalKhandwala stores. At this point just wait and watch and hope for a miracle given the current situation," Payal adds.
We make clothing for the women by the women. For women who love luxury but won't sacrifice their comfort. In my opinion, the clothes are perfect for gentle non-conformists that are both fierce and feminine. We make fuss-free, seasonless, stylish clothes that will take you from daytime dressing to dinner parties and from work to weddings
— Payal Khandwala