Women are natural entrepreneurs: Sabita Indra Reddy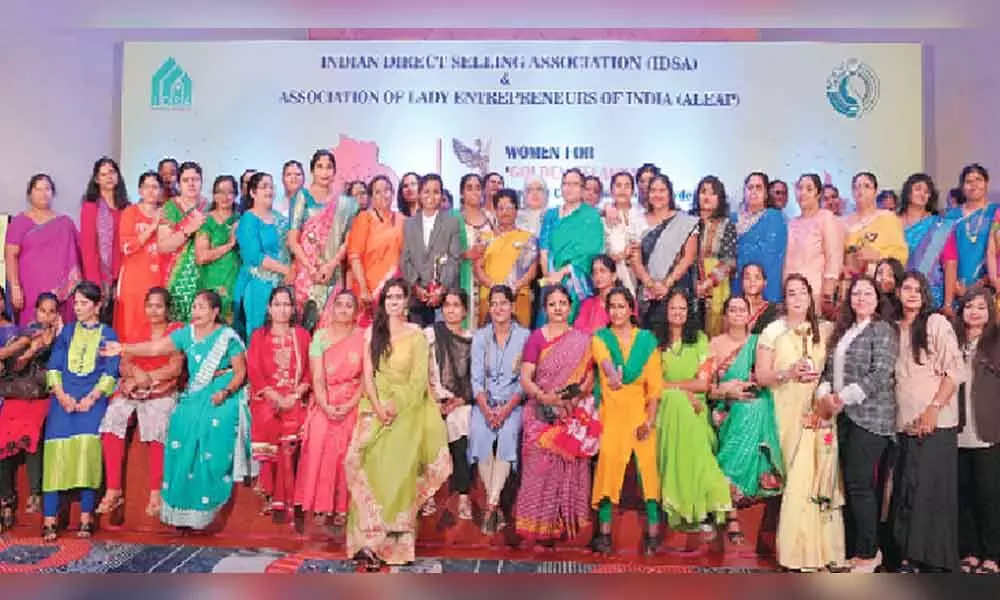 Highlights
IDSA and ALEAP together celebrate Women Achievements
Education Minister Sabita Indra Reddy honours Direct Selling Women leaders among others
Direct Marketing is one of the toughest jobs in the world. As we fast approach the World Women's Day, IDSA, an autonomous, self-regulatory body for the direct selling industry in India and ALEAP(Association of Lady Entrepreneurs of India) got together to celebrate women achievements.
They recognised the efforts of 15 'Powerful Women' from different walks of life including Direct Selling Women Leaders.
Sabita Indra Reddy, Minister of Education of Telangana presented them awards. M Jagadeeshwar, Principal Secretary (Revenue), Govt. of Telangana.
And TK Sreedevi, Secretary (Finance), Govt. of Telangana, Rini Sanyal, Chairperson, IDSA; Rajat Banerji, Vice Chairman, IDSA; Ramadevi, Founder of ALEAP also graced the function.
Speaking on the occasion Sabita Indra Reddy said, "Women are multi-tasking and entrepreneurial skills come naturally to them. Govt of Telangana believes in women empowerment."
The program aimed at motivating women to fully leverage their potential and inspire them to be part of a powerful catalyst for socio-economic change in the state.