Galwan Valley skirmish: PM Narendra Modi must clarify remarks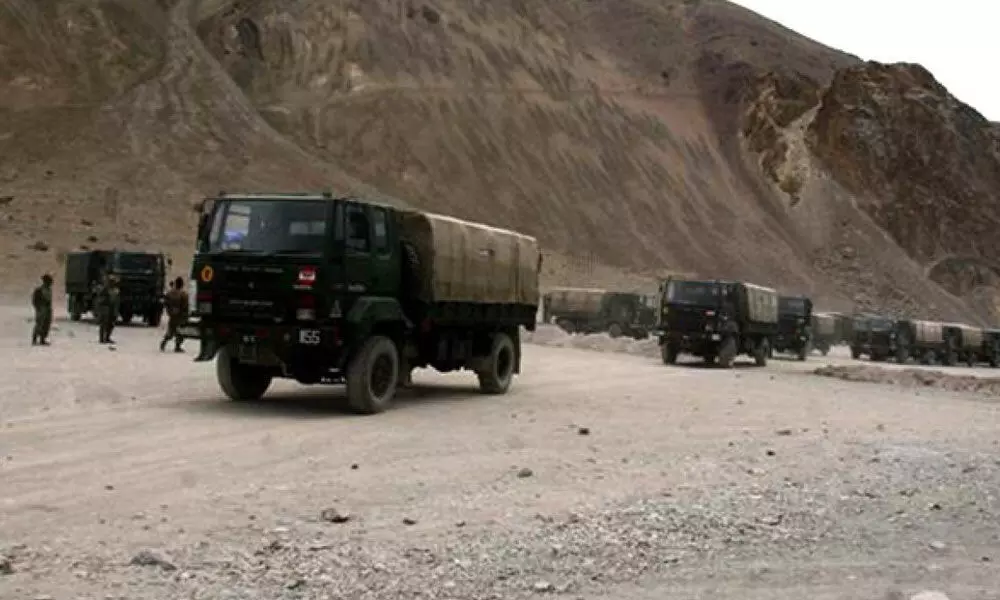 Highlights
Statement of Prime Minister Narendra Modi, denying Chinese incursions and thereby giving a clean chit to China, is shocking, to the say the least
Statement of Prime Minister Narendra Modi, denying Chinese incursions and thereby giving a clean chit to China, is shocking, to the say the least. His statement is not just unfortunate, but even unbecoming of someone holding the high office of the Prime Minister. Far from being apologetic about such a lapse, the BJP is trying to get into a denial mode, which would neither help the ruling party nor its top leadership.

If there was no Chinese troop intrusion on to the Indian Territory, what is this latest decision to disengage? At the all-party meeting, Prime Minister Modi said categorically that there were no Chinese troops in India, no Indian posts were in the control of the Chinese and not even an inch of land was under Chinese occupation.
Prime Minister Modi should speak up and clarify, taking the nation into confidence on what he meant. Otherwise, he seems to have made some unthinking remarks.
As Chinese troops made brazen transgressions since May 5 in Galwan Valley, Hot Springs and Pangong Tso Lake area and brutally ambushed 20 of the Indian Army jawans, including Colonel B Santosh Babu, such a statement from Prime Minister Narendra Modi was least expected. His statements are hurtful to the martyrdom of the Indian Army jawans. If there was no Chinese intrusion on Indian Territory, where were the Indian Army jawans killed?
There have been Lieutenant-General level talks between India and China on June 6 and again on June 22-23. If there were no incursions, what were all these talks about? Were the Lieutenant-Generals of India and China discussing weather?
What is worse, for the first time, the Prime Minister is seen to publicly contradict the statements made by the Chief of the Army Staff, the Defence Minister and the External Affairs Minister, who had all unanimously asked China to restore status quo ante. If there was no transgression, what were all these talks about restoring status quo ante?
Congress president Sonia Gandhi and the recent Congress Working Committee (CWC) meeting paid homage to Colonel B Santosh Babu and the 19 brave jawans, who laid down their lives by making the supreme sacrifice on June 15-16. Along with Telangana PCC president N Uttam Kumar Reddy, I had the occasion to visit the family of Colonel B Santosh Babu in his hometown of Suryapet in Telangana. Personally for me, it was a poignant moment and surely the martyrdom of such heroes cannot and should not go in vain.
Prime Minister Modi has created a record of sorts of visiting China the maximum times, four times as Gujarat Chief Minister and five times as Prime Minister. The Chinese transgressions have been far too many. According to an estimate, there have been as many as 2,264 Chinese transgressions since 2015. Martyrdom 471 jawans and 253 civilians is considered the highest in nearly three decades. How is one to rate his personal handling of diplomacy?
Soon after coming to power in May, 2014, when Prime Minister Modi set his sights on improving ties with China, he invited Chinese President Xi Jinping in September, 2014. When Modi was sitting in the swing with Xi Jinping, Chinese troops had moved into the Indian Territory in Chumar region. The Chinese troops did not withdraw till weeks later, although Prime Minister Modi trumpeted Xi Jinping's India visit as a great diplomatic success. The following year, when he visited China, Prime Minister Modi surprised all by announcing electronic tourist visas on arrival to the Chinese nationals, besides deleting China from the list of the country of concern for boosting investments. The Congress-led UPA government had earlier barred Chinese investments in sensitive sectors like Telecom and Ports.
In 2017, in Doklam, after 73 days standoff, after India pulled back, Chinese troops managed to build infrastructure in the region. Even as Prime Minister Modi celebrated Doklam disengagement as a tactical victory, Chinese steadily expanded their troops deployment along the Line of Actual Control (LAC), building permanent military structures and thus gaining tactical advantage in Doklam region.
In 2017, again, the Modi government had to back down by calling off Dalai Lama visit to Tawang in Arunachal Pradesh during his visit to the North-East, so as not to offend China.
The 60th anniversary on March 30, 2019, marking Dalai Lama arriving in India, passed off without even Prime Minister Modi uttering a word. Sixty years ago, Prime Minister Pandit Jawaharlal Nehru granted asylum to Dalai Lama, when he arrived in India in 1959, fleeing Tibet. Prime Minister Modi was very sharp in his talk when he was in Opposition, which seems to have tapered off during the years he has been in office.
Prime Minister Modi has started a new tradition of Summit without Agenda with Chinese President Xi Jinping. It started with the Summit in Wuhan in China in 2018. This was followed up by his meeting with Xi Jinping in Mamallapuram in Tamil Nadu in 2019. The following year in 2020, China inflicted the worst brutality in killing the 20 Indian Army jawans.
Instead of answering the questions and clarifying the doubts, the BJP chose to personally target Rahul Gandhi. The ruling party cannot get away from its accountability through such cheap gimmicks. The BJP should remind itself how in its earlier incarnation as the Bharatiya Jan Sangh and its principal leader Atal Behari Vajpayee attacked the government when the Chinese aggression on India was going on. Jan Sangh leader Vajpayee approached Prime Minister Jawaharlal Nehru to convene Parliament Session and promptly it was convened from November 7, 1962, where he spoke.
The BJP should know that national security should never be made an issue of political bickering. Congress president Sonia Gandhi made it abundantly clear that on matters of national security, the Congress is firmly behind the government and the Defence forces. But when questions arise, the government is duty-bound to answer and is accountable. The Modi government cannot escape its accountability.
Diplomacy and foreign policy of Prime Minister Modi have taken a beating right from the word go, during the last six years. He has personalised the policy and confused event management for holding a successful summit. Prime Minister Modi has finally exposed that there was no substance to his China policy and he merely seemed to have drifted along, meeting with Chinese President Xi Jinping in different apparel, convinced that this was the way to run a successful foreign policy.
(The writer is former MLC and secretary, AICC. Views expressed are personal)
Subscribed Failed...
Subscribed Successfully...