India should turn swadeshi, unlock its population power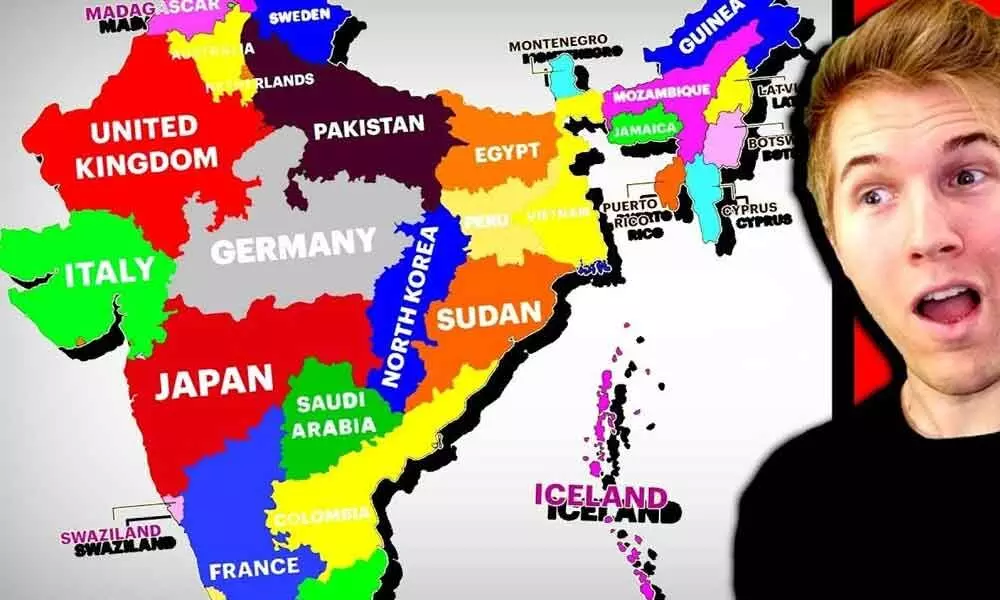 Highlights
India is the most populous country after China in the world. Population density in India as per World Bank is about 455 square kms in land area in 2018.
India is the most populous country after China in the world. Population density in India as per World Bank is about 455 square kms in land area in 2018. India is the seventh largest country in the world with a total of 3.287 Million Square kms. India's population is an asset as well as a serious concern too why because feeding a country of 138.01 crore people is not as simple as knocking a door or blowing a horn of a car. Our farmers are the real life heroes because of them only we eat and stay healthy and serve our nation.
Make in India is the dream project of the present Government which is slowly becoming a reality but in a slow phase. India should increase exports as per requirements of the other countries in the world, as Coronavirus has made world realise that life is more precious now a days so India has currently supplied anti-malaria drug Hydroxychlorquine to almost more than 55 countries around the world which shows that India is doing its best to beat Covid-19.
India should see this challenge as an opportunity it can recover the economy of the nation. Chinese imported PPE kits failed in quality tests as per Indian standards then it gave way to India that it can make their own PPE kits which presently Indian PPE manufacturers are producing two lakh PPE kits per day.
India's population can become an asset if it is effectively managed and can also solve the biggest concern called unemployment. Unemployment issue is not a new headline as there are lots of graduates, engineers, managers etc all are facing fear of ghost called unemployment. Improvement of manufacturing sector in the country can solve the mathematics of unemployment. China always keeps a close look on our economy and market conditions.
China's market experts know that India is market where essential goods, groceries, textiles, electronics are very much in high demand it is just because of a simple reason which is called a huge market of consumers because of population. Indians prefer cheap priced products why because India is still a developing country. China works hard on preference of Indian consumers hence China products ruled the market of India. India opting out of RCEP was one the boldest decisions taken by Government in last November.
If the deal was on in this Covid-19 period then it could have badly hurt the milk, medicine, steel, chemical industries and especially manufacturing sectors also. This shows that India has got confidence to revive its economy. Former PM Lal Bahadur Shastri was the master brain behind milk and green revolution in the country which were not given importance if we go down as per history but now present Government is adapting those policies to fulfil the nation's mission called "becoming Asia's Power in this 21st Century".
Indian consumers should try to consume more swadeshi products or indigenous products which will certainly give way for more demand in the market and the producer will increase production to fulfill the demand of Indian market. Government of India should give awareness in the country on consuming India based products instead of foreign one.
Sustainable Development should be the goal of our Government. Preserving the nature should be given a top priority. Floods and untimely rains in various parts of country shows that time table of seasons had been not intact for past few years because of mass exploitation of nature which happens on regular basis. Natural Forests are disappearing in the name of development, population increase gives way to drying up of water bodies and wetlands because of huge demand of land. These problems should be noted down before establishing any Industry. Government must lay strict guidelines to do sustainable Development.
India needs to become self-sufficient, it's time to utilise the power of population. India must focus on renewable resources to fulfill our basic needs like electricity, food etc. India should create those customers who would like to wear Action shoes not Reebok shoes or wear Indian Terrain brand tees not Adidas. Proud to be Indian!
Sharad Chandran S, New Delhi