The 'archival' attraction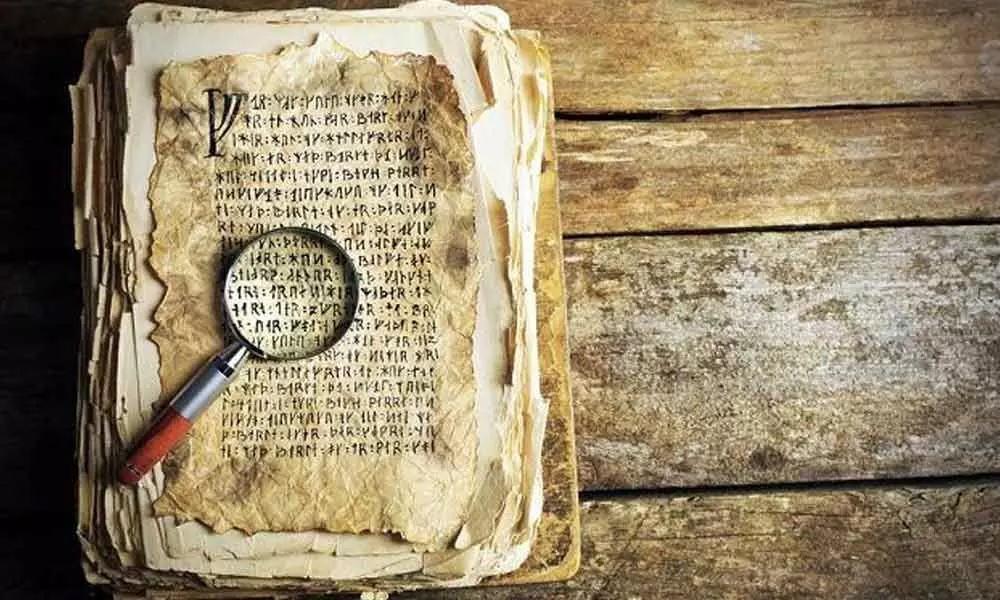 Highlights
My late father, M N Jayaraman, always believed in the adage 'old is gold'.
My late father, M N Jayaraman, always believed in the adage 'old is gold'. He held on dearly to the prized possessions of his long-gone ancestors till his last days.
They were housed in a handsome Burma teak wood chest and turned over periodically to prevent them from going to seed. These included prints and photographs, letters and books, drawings and paintings, medals and coins, war memorabilia, a scroll of honour, and even a rifle holder.
Incidentally, my paternal grandfather, M Narayanswamy, fought for the Madras Regiment in both World Wars, including theatres in Mesopotamia and Egypt.
The interesting sepia-tinted photographs of my grandfather's war campaigns were dear to my father's heart.
These were carefully housed in a black vintage album and provided an interesting glimpse of a bygone era. Sadly, the ravages of time took a toll on the pictures, and they had to be discarded with a heavy heart.
Conferred with the Order of British India (OBI) and other medals after the wars, grandfather was much revered in local circles. But these decorations for the display of valour on the battlefield were deftly pilfered from the family showcase by a mysterious burglar - probably a house help - and were never traced.
The Burma teak chest was a veritable treasure trove of precious family heirlooms, and my siblings and I had a great time ogling at its contents, whenever thrown open.
Appa never had the habit of discarding old bills and receipts and preserved them for ages. He would record the daily expenses and go through them with a fine-tooth comb, if need be, cutting down on needless expenses.
He relished diarising anniversaries and special occasions in the family and would be the first to greet him/her on their special day.
The diary he maintained also bore chronological records of relatives and acquaintances who visited the family, important notes and reminders and other interesting trivia.
Thumbing through the diary took us on a virtual trip down memory lane, besides, presenting a historical data of the rise and fall of commodity prices over the years.
The marriage expenses of all five of his offsprings also figured here. Though a new diary would be introduced every year, the old ones sat undisturbed in their place.
His long innings in the Records Office of the Madras Engineering Group (MEG) in Bengaluru, must have made him value records. He was also gifted with impeccable handwriting, and this made it a delight to read his diary notes.
In days of yore, one had to join the long serpentine queues in front of the cash counters to pay electricity and water bills. The counters invariably carried the legend - "Please tender exact change" - and consumers ran the risk of being turned away in the event of failing to do so.
The manual system of ledger-keeping prevalent in the old days, was not short of pitfalls either, and it was not surprising if a billing error crept in inadvertently, and an inflated bill thrust into your hands.
On such rare occasions, my father who seldom lost his cool, would promptly fish out the paid receipt of the previous month, tick off the billing clerk and get the correction done at once.
Though technology pervades us in the modern time, one wonders if anybody cares to hold on to the memories of their long-gone ancestors, preserve old receipts, or let alone maintain a diary.
Subscribed Failed...
Subscribed Successfully...