How teamwork is important in Hotel Management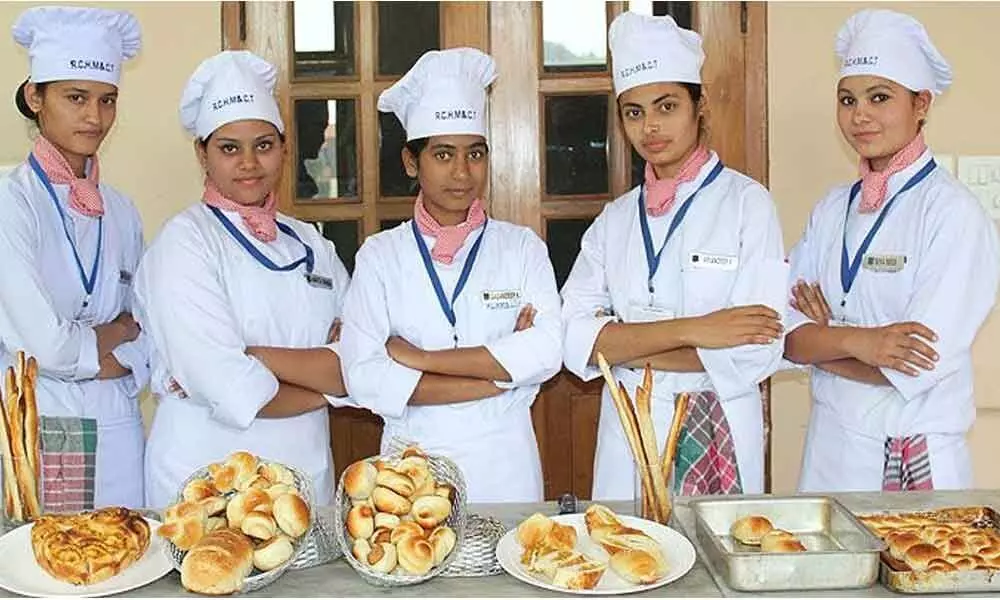 Highlights
When was the last time you lead the work in or with a team? Did you, for a second, feel that you can undertake the work on your own? By hook or crook,...
When was the last time you lead the work in or with a team? Did you, for a second, feel that you can undertake the work on your own? By hook or crook, the dedicated efforts of a certain group or sect of people with a goal alike are set to make the change.

Teamwork is imperative to success. "To strive, to seek, to find and not to yield" The lines of Tennyson's Ulysses brief out the discipline of the wonders of a team. It's the willingness to strive together that can make the pathway to far-fetched objects cleared. The input of a good team is the roadmap of achieving one's desired goal. Each person, employee, and the team is purely responsible for carrying out the work. It's the corroborative actions of a well-coordinated team that makes the dream turn into reality.
Be it any corporation, organization or industry, "teamwork" is more or less like a family under one umbrella. Without any speck of doubt, teamwork is extremely crucial in the Hotel Management industry in India. The backbone of a successful operation of hotel management is the combined effects of work. Candidates possessing excellent teamwork skills are preferred the most.
If you are a newbie, fascinated with the hospitality department, enrolling in a top-notch Hotel Management Course is a viable option to pursue.
Benefits of team work Takes creativity to the next level
In a world full of competitors, you need to be very creative so that you can think differently and do the same things in a better and more fruitful way. Creativity thrives when people work together in a team. Working together as a team can inspire everyone to think creatively and help others to frame new ideas that help to achieve the desired goals.
Learn continuously
Try to learn every time & everywhere, you need to keep on learning through learning. What you have learned from your individual experiences is entirely from your co-worker. Thus, teamwork also maximizes shared knowledge in the workplace and helps you learn skills you can use for the rest of your career. While working with a team you can share discoveries with the rest of your team excites and fosters both individual and team knowledge.
Reduces workload
When working as a team, every team member will understand their role which helps to reduce the workload. Often, a team works well together because team members rely on each other to bring individual talents to the table. It's important to manage the workload properly. Teamwork helps you to understand the potential of every individual and with that, sharing the workload becomes very easy.
Helps gain a new perspective
The advantage of working with a team is gaining a new perspective on various things like discussions and group interactions give every member of the team a chance to gain a new and different perspective of different situations.
Build trust
Trusting your teammates also provide a feeling of safety that allows the idea to emerge. It helps employees open up and encourage each other. Open communication is key when working on a team and produces effective solutions in difficult group projects. By working together, employees learn that wins and losses affect everyone in the team. Teamwork necessitates confidence in each other's distinct abilities.
Promotes a wider sense of ownership
Team projects encourage individuals to feel proud of their contributions. Tackling obstacles and creating notable work together makes team members feel fulfilled. Teamwork is not just helpful for an individual or a team. It benefits the employer in the long run as well.
Improves customer service
Working as a team will ensure better and improved customer service. The whole team will work as per their skills, and that can be very handy to deliver flawless customer service. This strong work ethic will also create a good impression on your customers which makes them satisfied with your services.
Boosts productivity
With more hands and more minds at work, it automatically improves productivity. Sharing workload, tackling situations differently, better customer service, gaining new perspectives, generating new ideas, etc. can automatically boost the overall productivity.
Working together as a team can make all the difference in a successful business. Understand the importance of teamwork and start promoting it at your workplace!
(The author is a Dean of the School of Tourism and Hospitality, Sanskriti University)
----DC Vashishth