The Paytm frauds: A case study by Cyber Jagrithi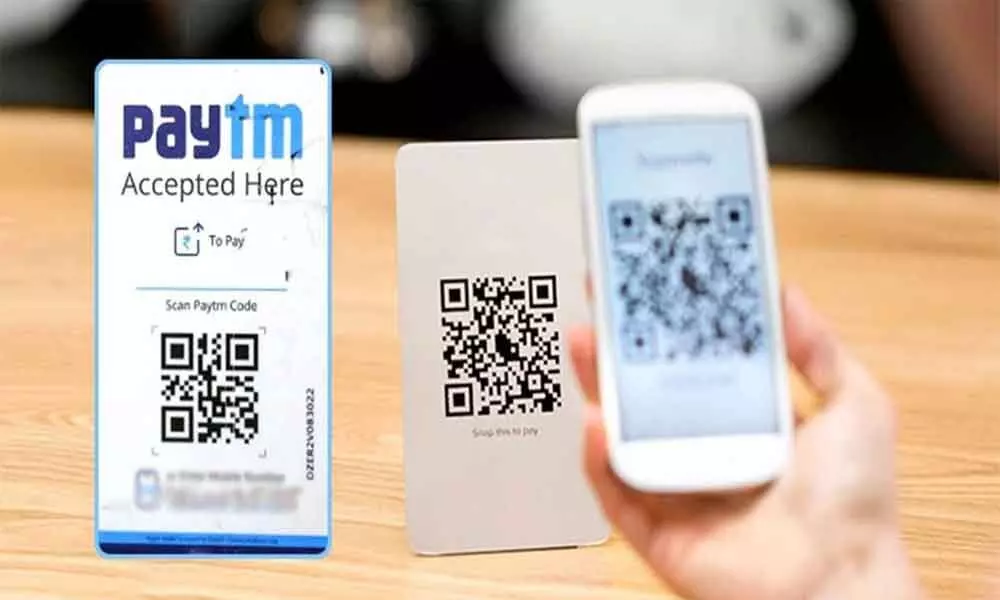 Highlights
To make people safe from online frauds this 21-year-old, Rahul Panday, a student of Narsimha Reddy Engineering College, Kompally, did a case study on the Paytm frauds.
To make people safe from online frauds this 21-year-old, Rahul Panday, a student of Narsimha Reddy Engineering College, Kompally, did a case study on the Paytm frauds.
He is a member of Cyber Jagrithi Programme (CJP) is an awareness programme that educates people about cybercrimes. It helps people understand how they can prevent themselves from becoming a victim. Rahul did a case study.
Paytm relies on your mobile as a substitute for debit cards. If your mobile is lost/stolen, your Paytm account can be easily hacked since your password can be reset by sending a simple OTP to the mobile.
As a result, fraudsters are now using methods to remotely access your device, which gives them access to all information including banking and payment applications.
Many complaints have been raised regarding Paytm frauds and automatic deduction of money from Paytm wallet.
In most such fraud cases, the customers receive a message with a contact number or a link for the KYC verification and a warning that their Paytm wallet will be blocked if verification is not done.
A customer who does call is asked to install apps like Team Viewer or Quick Support and add a token amount to the wallet.
These apps are actually meant for remote access, granting another device complete control — often used by tech support to fix problems on a device from a different location.
Once this is done, the fraudsters gain complete access to the customer's phone and therefore their card information.
One such case came up a few days ago when Sirigadha Sujith Kumar, a resident of Hyderabad, lost Rs 10,000 to the KYC fraud. In other instances, fraudsters approach those who have posted ads for sale of furniture or other items.
They ask for the seller's bank information and send them a QR code, asking the seller to scan it to receive payment. When they do, money is deducted from their account.
How Paytm KYC fraud is done?
♦ A customer gets a message for Know your customer (KYC) verification and a warning that the Paytm account will be blocked if the verification is not done.
♦ The customer calls is redirected to an online KYC verification system.
♦ The customer is then asked to download an app like "Team viewer" or "Quick support", which is actually a remote access application granting complete control to a device located somewhere else.
♦ The online "KYC team" makes the customer log onto the app to get password details for their Paytm account.
♦ The customer is asked to make a small payment from their debit or credit card so that Paytm can get access to account details for transactions.
♦ This way the fraudsters gain full access to bank information.
How QR scam works?
♦ A person who has posted an ad to sell furniture, mobile phone or any other item gets a text.
♦ The claimed "buyer" asks for the sellers' bank information.
♦ The seller gets a QR code and is asked to scan it to "receive payment".
♦ On scanning the code, which is only used to make payments, money is deducted.
How to stay safe on Paytm
♦ If you receive any message or any call saying "we will hold your Paytm please complete your KYC by clicking on this link or by calling to 99843***34(Any Number), then it is a fraud.
♦ If you receive any call asking you to download any app namely 'Quick Support' or 'KYC Support' , then make sure you don't install any such app(from unknown sources) as it is a fraud and such apps let the fraudster have access to everything on your device.
♦ Never share any OTP or never click on any unknown link that you receive which says for example, 'you have won some lucky draw. Click on the link to avail the offer'.
♦ Never scan any QR code to receive payments as QR Codes are scanned only to make payments.