Covid-19 shows signs of retreat in Mysore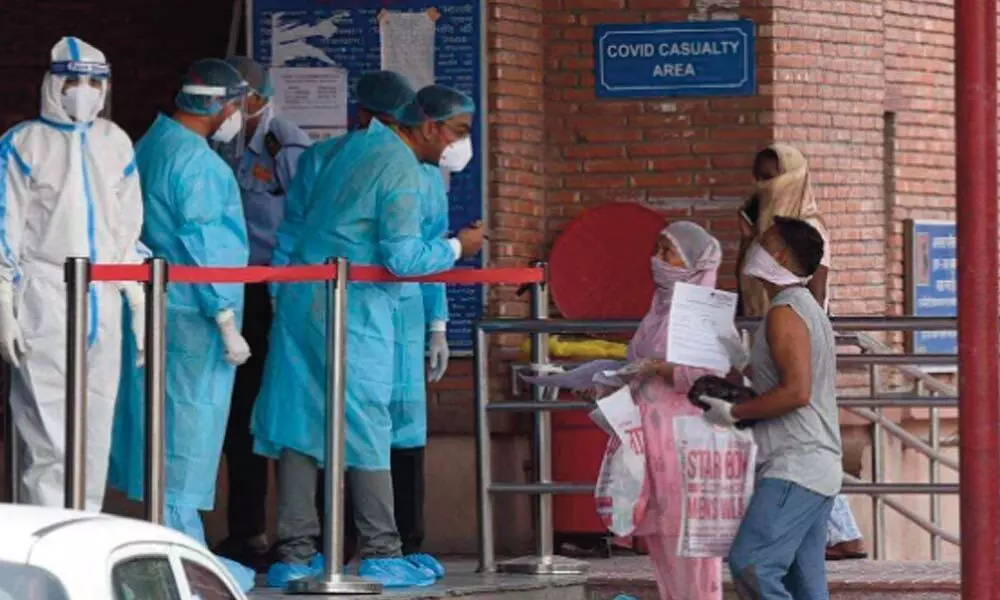 Highlights
However, Covid-19 death rate in Mysuru district is still higher than State average which is 1.33 as on November 15
Mysuru: There has been drastic decrease in Covid-19 positive cases and even deaths due to Covid-19 in Mysuru district compared to the previous month.
From November 1 to November 15, there have been 2000 Covid-19 positive cases, and 23 deaths reported in Mysuru district. The death rate too has reduced to 1.97 percent and the recovery rate too has increased to 97.94 (as on 15 November).
In Mysuru district, in October there were 13,166 Covid-19 cases and 221 deaths and as on 31 October, the death rate was 2 percent and the recovery rate was 94.56 percent.
When contacted, Mysuru District Health Officer Dr Amarnath told the Hans India, "We have increased the number of Covid-19 tests to 4,000 per day, so it has helped us to detect cases early, isolate them and treat them early. So, the number of cases and deaths have reduced.
Since we have increased our awareness programmes also, awareness level has increased among people, and they are more cautious these days and they are following government guidelines related to Covid-19 including wearing masks and sanitising their hands. We have closed Covid-19 care centres at Mysuru taluk, Nanjangud taluk, Hunsur taluk, HD Kote taluk, KR Nagar and T Narsipura taluks. More than 1,200 beds including ICU beds, ventilator and oxygen attached beds are vacant. We have all facilities and adequate medicines too," he said.
On 16 November, in Mysuru district alone, 64 Covid-19 positive cases and one death were reported. While 733 cases are active, 90 patients are isolated in government dedicated Covid hospitals and 183 are isolated in private hospitals.
And 281 are treated at home. So far, 49,548 cases have been reported in Mysuru district and 47833 cases are cured.
Yet Mysuru still has second highest number of Covid-19 cases and deaths due to Covid-19 after Bengaluru. The Covid-19 death rate in Mysuru district is still higher than State average which is 1.33 as on 15 November.
In Mysuru district, in September there were 13,569 cases and 293 deaths and as on 30 September death rate was 2.13 percent. In August there were 13,732 cases and 302 deaths and as on 31 August, death rate was 2.47 percent. In July, there were 3947 cases and 139 deaths and as on 31 July, the death rate was 3.36 percent. On 30 June, Mysuru had 270 Covid 19 cases and three deaths and the death rate was 1.11 percent. On 31 May there were just 96 Covid19 cases.