Move to build orchid centre in Turahalli forest raises eyebrows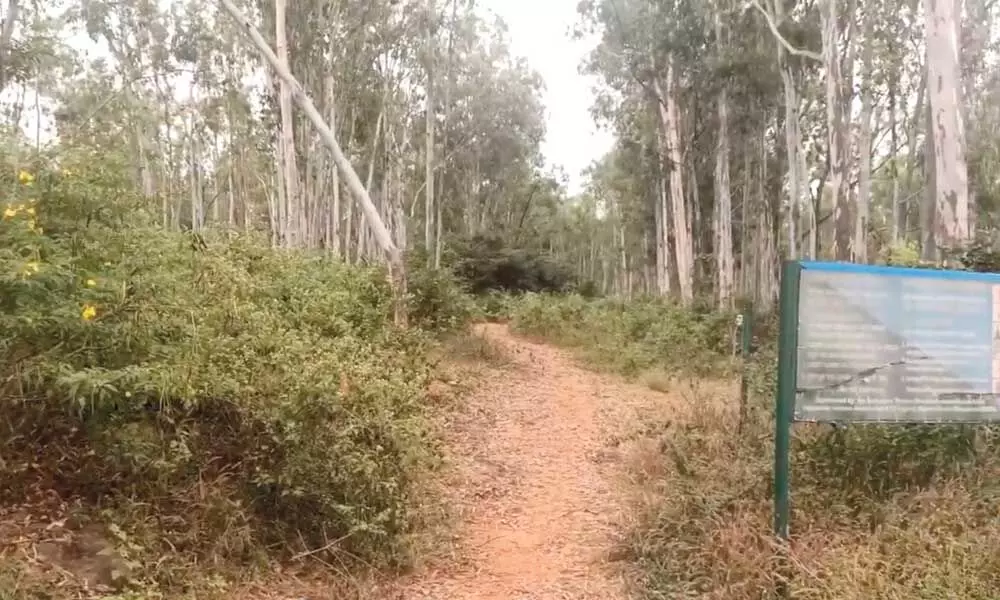 Highlights
The Karnataka Forest Department has called for tender for the construction of a building in Turahalli minor forests to house an orchid collection and display center under the Compensatory Afforestation Fund Management and Planning Authority
The Karnataka Forest Department has called for tender for the construction of a building in Turahalli minor forests to house an orchid collection and display center under the Compensatory Afforestation Fund Management and Planning Authority (CAMPA).

While Sandeep Dave, Additional Chief Secretary, Forest, Ecology and Environment, did not respond to calls, we tried to find the legitimacy of the project from the former Principal Chief Conservator of Forest (PCCF), B.K Singh who said that 'such constructions in forest areas are also in contravention of the Forest ( Conservation) Act, 1980'.
"We should not artificially establish orchid facilities in Reserve Forest (RF). Such facilities can be located in Bannerghatta Biological Park. Encroachments should be evicted from Turahalli RF and only trees should be grown. We have a shortage of lung space in overgrown and polluted cities like Bengaluru. We must reforest degraded forest areas in and around Bengaluru, which will be a carbon sink for sequestration of Carbon Dioxide," he said.
The Forest Conservation Act states that construction of any building inside a forest area is a non-forestry work and a prior permission from the forest department has to be obtained.
Even in the past Turahalli forest has not been left free from encroachment. In 2007, an official investigation concluded that the Bangalore Development Authority (BDA) had encroached on the 35 acres of the deciduous forest to pave way for a residential layout.
This comes close on the heels of a series of controversial decisions by the forest department including the clearance given to safaris in the Bannerghatta National Park (BNP) that have raised the eyebrows of conservationists. The deputy conservator of forest, BNP has been asked to identify and create safari routes.