Depicting the culture diversity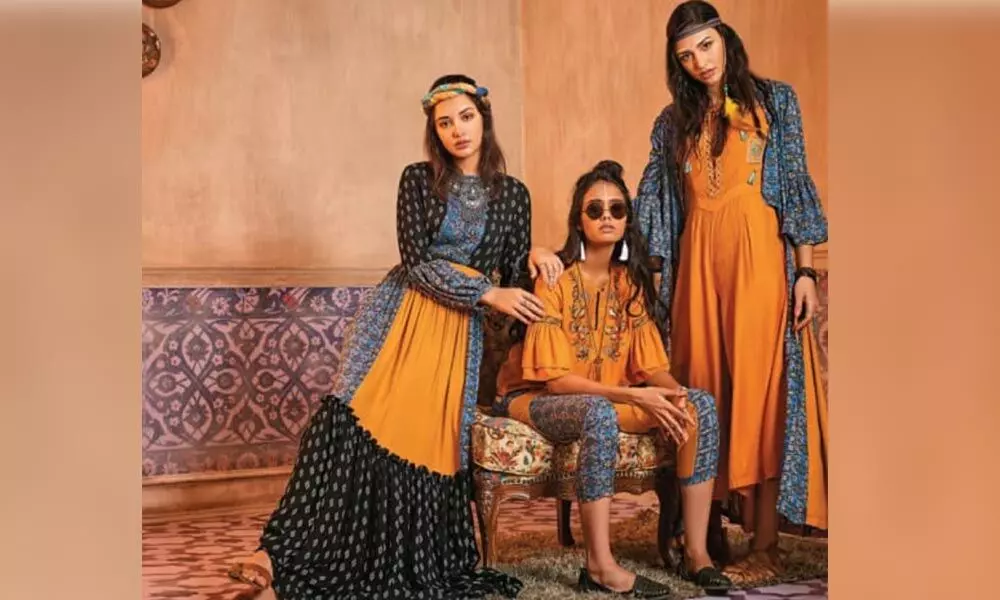 Highlights
India is one of the most culturally diverse countries in the world
India is one of the most culturally diverse countries in the world. Being home to 1000+ languages and 29 states, each region of the country has a different story to emote. The country upholds a great example of inclusivity and loving each person equally and respectfully. On this Culture Diversity Day, to understand the beauty of diversity, we take a journey across India and recognise the various fashion statements that each culture and state has to offer. From the bright and vibrant phulkari of Punjab to the opulent Kanchipuram sarees with gold zari of the south, each region showcases the essence of the culture. These techniques are highlighted in all their glory during festive celebrations.

While modernisation has introduced more eco-friendly and sustainable choices of fabrics like Viscose and Modal, the indigenous craft remains intact. Bandhani (or tie and dye as its more prominently known now), chikankari are all techniques that are often seen on these sustainable fabrics as brands and designers are becoming more environmentally conscious now. Mr. Nelson Jaffery, Head of Design, Liva, takes this chance to highlight the beautiful karigari that can be found across India and what makes it special.
Phulkari
A face of fashion that finds its first mentions in Punjabi folklore of the romantic protagonists Heer and Ranjha. Intricate patterns weaved by hand on fabric, Phulkari embodies the rich and colourful essence of Punjab. Phulkari stitch is made by creating horizontal, vertical and diagonal lines of thread which are inspired by nature, animals or geometric shapes.
Bandhani
Bandhani was introduced around 5000 years ago in the Indian states of Rajasthan and Gujarat. Being one of the oldest methods that is still in practice and has gained prominence globally as the tie and dye technique. Bandhani was earlier seen in ethnic wear like sarees, turbans but now it can be seen the technique can be seen on trousers, blouses, etc.
Sheesha
Sheesha is proudly adorned by the State of Rajasthan. This embroidery of mirror work can be found on Ghagras worn during the festival of Navartri. Due to the spin in fashion sheesha embroidery is also seen in saree, one-piece, Gowns, types of blouses, especially wedding trousseaus.
Chikankari
Chikankari is an art of elegant and delicate embroidery. The skilled craftsmanship requires intricate white thread embroidery on various fabrics denoting the regality of Lucknow. Chikankari work has been associated with Lucknow for over two hundred years and has been the most loved and owned fabric design. Undoubtedly, the sheer variety of Lucknow-Chikan work today is more famous and it is greatly in demand by the general urban masses, celebrities in Bollywood as well as Hollywood.
Kanchipuram
Kanchipuram silk no wonder has dominated the hub of sarees as it is known to be the most favorite fabric of lord Shiva. Kanchipuram embroidery is exclusively done with golden zari, Kanchipuram silk initially started with the 9-yard sarees that were woven to blend well with the culture of designing and patterning temple stories. Over a period of time, these sarees were converted to 6 yards and later the embroidery motivated other fashion attires to adopt the golden zari in it. Kanchipuram silk embroidery is not only seen in sarees but also, wedding lehenga, straight pants, Anarkali etc.
For years now, India has seen huge comeback of various exclusive styles which were not given the prominence on the global stage. However, due to globalisation Indian artistry and craftsmanship has finally received the credit and recognition it deserves.
Subscribed Failed...
Subscribed Successfully...