Look chic in these flat shoes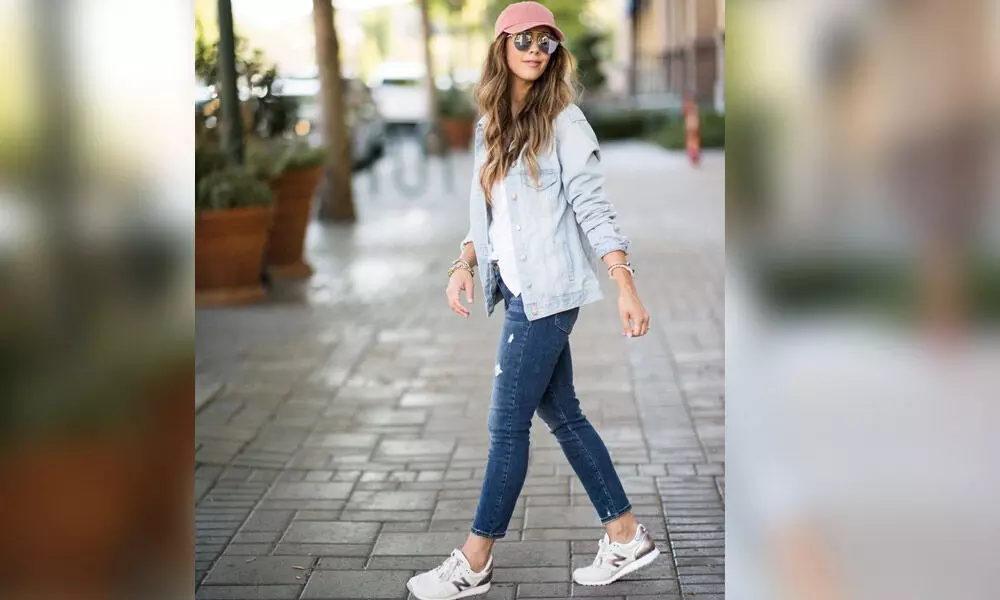 Highlights
One of the most important style tips to consider when wearing flat shoes is how your outfit works proportionately
One of the most important style tips to consider when wearing flat shoes is how your outfit works proportionately. When wearing a skirt or dress with flat shoes, try not to wear anything that is longer than just under the kneecap. And definitely avoid any length of skirt or dress that finishes on your calf (unless you're super tall).
To ensure flat shoes don't make you look shorter; this is a really easy rule to follow. By showing more of the lower leg, we avoid looking shorter with flat shoes. The same rule applies to a cropped pant or jean. Avoid wearing pants that finish on your calf, and instead choose a style that finishes just above your anklebone. Again, this will create an elongated leg in spite of flat shoes.
Another factor to consider is the length of tops and jackets. Again, we want to avoid the eye falling too low down the body shortening the lower body.
A good example here is the length of a blouse with jeans. An easy measure is to ensure your top doesn't cover your bum. A long top will elongate the upper body, making the lower body look shorter, meaning the proportions are not in balance. If your top is too long, simply tucking the front into your pants (the front tuck) which will instantly elongate your lower body and restore balance.
Shoe Styles

The style of flat shoe you choose can make a huge impact on how your outfit looks from head to toe. Chunky shoes will always be harder to wear as they simply look heavy on the foot and again draw the eye downwards.
If you have to wear chunkier shoes for comfort, try to look for a style that exposes some of the upper foot. For example, you might choose a slip-on loafer or ballet flat rather than a lace up. Even a slip-on ballet style with a strap across the foot will be more flattering that a heavy lace up. By exposing the foot, the shoe will look less heavy.
Another tip is to avoid black shoes and instead choose neutral colours like taupe and tan. A heavier shoe in a neutral colour will look less 'chunky' in a light colour.
The Pointed Ballet Flat

The comfort of a classic ballet flat but with a more refined look. The pointed toe is dressier than a round toe and more flattering on the leg. The elongated toe will help to add length to your legs, particularly when no heel is involved. The pointed ballet is perfect with dresses and skirts for work as an alternative to pumps, as it will still look professional. It's the perfect compliment to a cropped slim pant also.
The Brogue

Brogues have been around for a few seasons now and they don't seem to be going anywhere soon. The brogue has also come a long way in terms of it's cut and shape. Look for a refined toe cap that is more almond in shape rather than round. Avoid an outsole that is wider than the upper part of the shoe as this will make the shoe look bulkier and wider on the foot. Again, the brogue is great worn with slim leg pants, skirts and dresses, and casually with skinny or boyfriend style jeans.