AYUSH Integrated Medicine for Holistic Healing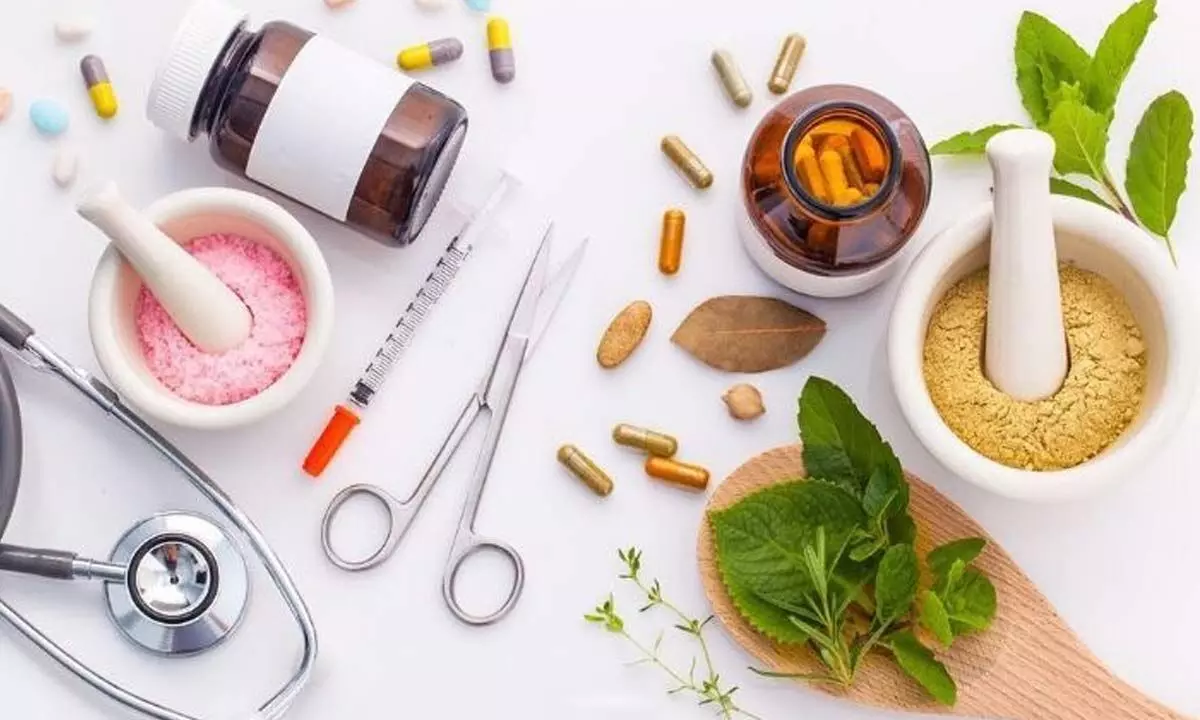 Highlights
Dr Sivanarayana, Naturopath Physician of Aayukutir speaks about Holistic Healing
The life expectancy of the population is increased in India by almost 10 years in comparison to 1990, at the same time the changing lifestyle and sophistication have increased the morbidity. That is even though the number of years people are living is more, the number of years they are living Healthy life has come down.
Years Lived with Disability (YLDs)
YLD is to measure the number of individuals suffering from any disease or injury and the severity of the disease, impeding the healthy living of the individual.
As the population is having increasing lifespan as they grow old the expected chances of having to suffer any disease also increases.
Chronic Non-Communicable Diseases (NCD)
NCDs are the major contributor in causing YLDs, caused by many risk factors. As many of these diseases are not fatal the rankings and the YLDs suggest it is imperative to address the individual causes of poor health in the population.
Stronger efforts and resources are required to find a solution to the increasing disease burden of the country and so integrated medicine will help in mitigating this.
Integrated medicine is a practice of medicine that focuses on the person as a whole, and uses all appropriate therapeutic approaches, healthcare professionals, and disciplines to achieve optimal health. The goal is to unite the benefits of conventional medicine and other healing systems derived from cultures and ideas of both old and new.
Aayukutir is collaborating & collating therapies by rigorous academic research and evidence-based clinical treatment protocols; our expert doctors' will integrate the best of AYUSH therapies to provide holistic healing solutions to customers.
Ayurveda |Panchakarma| Shirodhara| Yoga & Naturopathy |Homeopathy| Physiotherapy |Acupuncture |Hydrotherapy | Mud therapy| Jalaneti |Vamandhauti | Sutraneti |Enema
Offering treatments for:
Anemia| Osteoarthritis |Rheumatoid Arthritis| Backache | Cervical & Lumbar Spondylitis| Frozen Shoulder |Sciatica Nerve Pain | Psoriasis | Diabetes | Obesity |Migraine| Hypertension | Stress Management| Depression |Bell's palsy |Paralysis| Hypothyroidism | Sinusitis | Gastric Problems| Asthma |Infertility | PCOD
Connect with us to know the best packages and suitable gifting options:
Gift your parents; they deserve to retreat, refresh, regain, and be empowered; gift your siblings and show you care; gift your employees- the performers deserve to reboot their energy; gift experience and show gratitude.
Healing packages:
Detoxification treatment package; holistic healing package; pain management packages; WOW (Wellness of Women) package.
Get an annual membership plan @1000, and avail 20% discount on all services for 1 year.
(Aayukutir is started by experts in respective fields, Dr Srinivas- Sr.Homoeopathy Physician, BHMS(NTR University); Dr Uttam Reddy- Sr Physiotherapist, BPT (Manipal), MHM(Apollo), AMPH-ISB; Dr Gangadhar- PhD in Neuropharmacology(BITS Pilani), KS Raju- Sr.IT Director, MBA.
Aayukutir- AYUSH Integrated Medical Centre; www.aayukutir.com
Now Open in Manikonda Plot no 70, Lancohills-Puppalaguda Road, Sri Laxmi Nagar Colony. )
(Contact whatsapp: 9030839201,
Landline 8413457646, [email protected])