Why Furniture Renting Has Become a Huge Trend Among Millennials?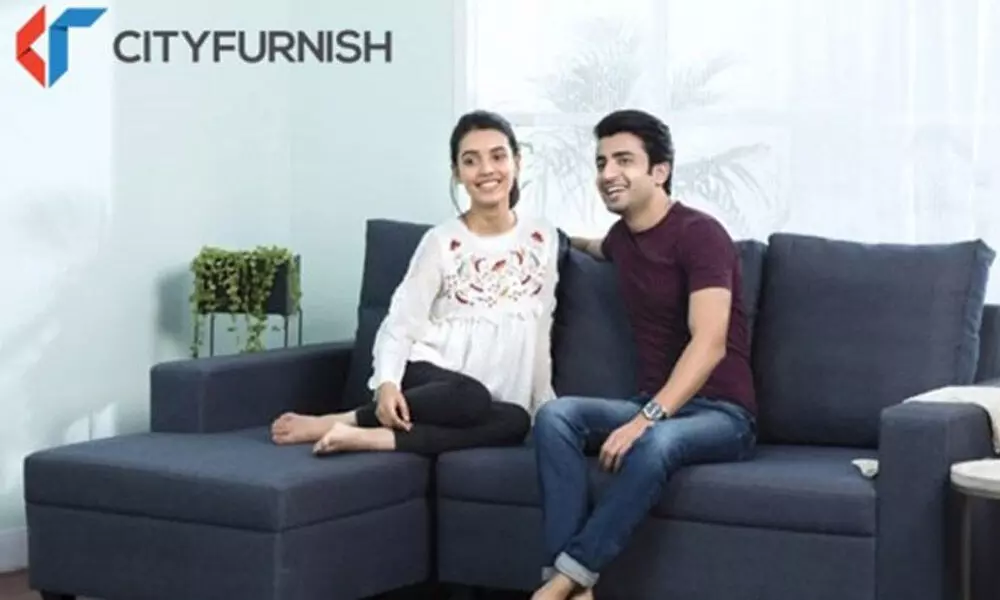 Highlights
The furniture rental industry is worth more than $335 billion on the market. Who would have guessed that the rental sector, particularly the furniture industry, would grow to such proportions and experience such a phenomenal economic boom?
The furniture rental industry is worth more than $335 billion on the market. Who would have guessed that the rental sector, particularly the furniture industry, would grow to such proportions and experience such a phenomenal economic boom?

If you had asked people a few years ago whether they would prefer to rent or buy furniture, they would almost surely have said buying. Perhaps because there wasn't much awareness or because it wasn't really fashionable. The game, on the other hand, has completely transformed. All thanks to changing lives, shifting viewpoints and purchasing habits, and a wide range of tastes and preferences. This expansion of the furniture rental business would not have been feasible without the younger generations, particularly millennials.
We can't ignore the reality that, in the age of subscription services, ride-sharing, and other such services, "ownership," including furniture, has become less significant. Buying furniture doesn't seem practical for most millennials, who are buried in student debts or are constantly on the move owing to their work and live on a lease.
Yes, millennials are the biggest contributors — and they choose to take their furniture on rent. The growth in furniture rental demand is due to how millennials see or live their lives, and this is what has caused such a significant shift in the trend. Millennials are more practical; they prefer to live in the moment rather than being confined to a single location or activity. They explore, move around, and chase new chances, and because of this constant pursuit, they don't invest in items that will slow them down, such as furnishings. How? You'll see why as we explain how and why millennials have made furniture renting a significant trend later in the article.
Here are some reasons why renting makes more sense than buying:
Flexibility and The Ability to Adapt at Any Time
Millennials, as previously said, are averse to investing in items that they believe will burden them in some way. Because of the commitment required, this includes purchasing their furniture. They can replace their furnishings whenever they want without feeling terrible about losing them or having to drag them from one location to another because they are renting. That, too, by paying a colossal sum of money.
Consider that for a moment. When you buy furniture, you're stuck with it for at least ten to fifteen years. You can't replace it since it's a significant investment, and you can't afford to keep buying new furniture every time you move. Isn't this a significant limitation?
The lives of millennials necessitate regular changes. They enjoy sprucing things up and are not thrilled by the prospect of living with the same old furnishings for years. When people rent furniture, they have the option of returning it and getting a new one if they move or their tastes change.
Renting is Quite Cost Effective
One of the most notable characteristics of millennials is that they are almost always on a budget. In truth, it's a tight budget. It's because the majority of them are either students living away from home for school or professionals who migrate from city to city for employment. Let's take a look at students as an example.
Why would they buy furniture when they are already on a limited budget and barely keeping up with their education and managing their finances? It's a significant financial commitment. Furthermore, they are only around for a short time. This means they only require a short-term treatment till their studies are completed. They can save a lot of money by renting furniture. On a monthly subscription, they can take everything they want. And if they live together, it's a cherry on top because they'll be able to divide even the little monthly fee.
Working-class people benefit from renting since they don't have to move their belongings around, pay extra fees, or sell them at a loss. Renting is unquestionably less expensive than acquiring all of your new apartment's furnishings.
It is Now Easier than Ever to Relocate
The ever-changing factor in the lives of millennials. It's the new normal for them. They follow their instincts and go where the opportunities lead them. Do you have any questions on how rental can assist them with their relocation?
Let's pretend you wish to relocate. Would you like to move into a property where everything is all set up for you and you don't have to go through the hassle of outfitting it from the ground up? Or would you rather spend days packing and repacking your belongings, paying a high moving fee, or even going through the hassle of finding the perfect vendor and still losing money?
When you rent furniture, you get not just affordability but also peace of mind. This is why millennials prefer to rent furniture rather than own it. Because they may easily cancel their membership and move with rentals. There are no hidden fees or charges, and there is no trouble. Another advantage is that even if they wish to bring the same items to their new location, the rental provider will take care of it. Some providers, such as Cityfurnish, offer free pickup and delivery, making relocation more affordable. This means you won't have to break a sweat getting everything moved and installed at your new home.
It's no surprise that renting has grown so popular among millennials. It is less expensive for them, enabling them to alter products in response to changing trends or tastes, and offers them free delivery, pickup, maintenance, and even installation. It is more practical as well as very efficient.
Furthermore, everything is accessible via the internet. There's no need to waste hours or even days wandering from store to store seeking the appropriate furniture items. You may simply browse from the comfort of your own home, compare products, and place an order. You would never have to leave your house because everything will be delivered to your doorstep.
You should try renting furniture if you haven't already. You would not regret it in the least. Save yourself the time, effort, and aggravation of going through lengthy procedures. Check out Cityfurnish's huge selection of home furnishings and place an order for fashionable, high-quality furniture in minutes!
Interested in blogging for thehansindia.com? We will be happy to have you on board as a blogger.