MyVoice: Views of our readers 13th December 2020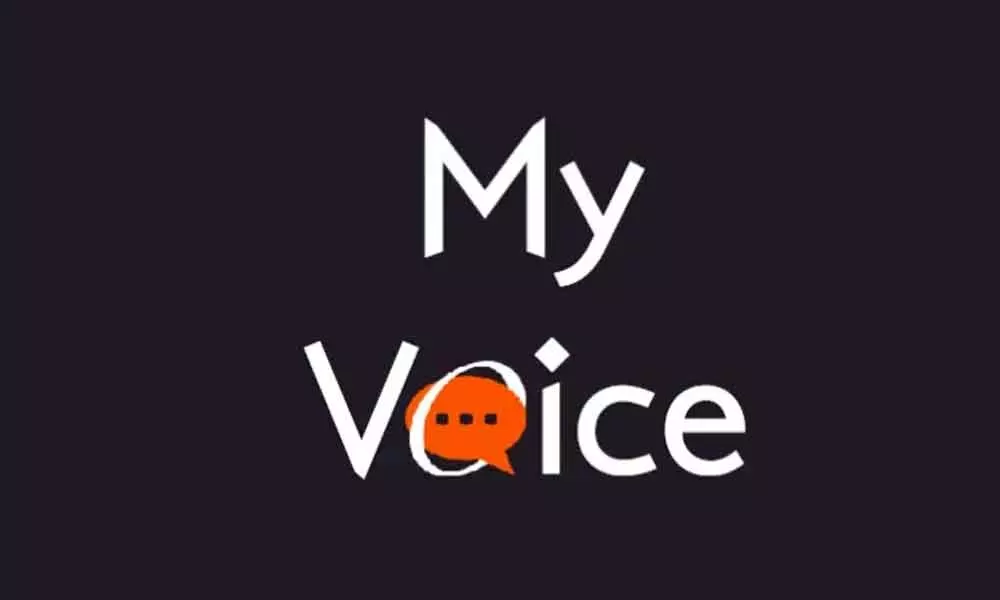 Highlights
MyVoice: Views of our readers 13th December 2020
Hyderabad techie feeds over 2,000 poor daily
A Hyderabad techie has been feeding around 2,000 poor people every day for the last nine years, simultaneously reducing food wastage in hotels and parties.
Malleshwar Rao, who has been running the "Don't Waste Food" initiative with the help of several volunteers, says that he started in 2011 with the distribution of leftovers from large events he used to cater for as a BTech student. As such events don't take place every day, he collaborated with restaurants and hotels.
"I came to Hyderabad to pursue my BTech. I started as a part-time worker for an outdoor catering company. Working there made me realise that there is a lot of food that gets wasted. So, I decided to bring the leftover to the poor people's table," says Rao who himself came from a humble background. Rao adds there were times when his family could not afford food. This inspired him to start the initiative with a group of volunteers.
But, he says, he faced a lot of flak for the idea. "Though I received criticism when I shared my idea, I stuck to it and gathered a few friends, packed some food from an event and went to distribute it among the people on the streets. That is how it all started," he says. Now, he manages to feed about 2,000 people every day.
"Since the inception of the initiative, we have been able to feed nearly 2,000 people every day. A lot of food gets wasted every day. The same food can fill a poor hungry man's stomach. If everyone comes forward to donate food, no one would have to sleep on an empty stomach," he says.
Apart from distributing food, Rao is also a member of another social organisation, "Konnect hope", which is indulged in activities like the distribution of sanitary pads in schools. They also create awareness in slum areas regarding the importance of sending children to schools. (ANI)
1st snowfall in plains of Kashmir Valley enthrals all
Srinagar woke up to a mesmerising view of a city covered in a white blanket of snow on Saturday with the plains of the Kashmir Valley receiving the season's first snowfall, bringing hope and excitement among the local people and tourists alike.
The snow brought hope for the local people whose business suffered during the COVID-19 pandemic. Danish, a taxi driver, hoped the first snow of the season will bring more tourists to the valley. "The snowfall is an integral part of the valley's identity. Besides enhancing its beauty, it brings water. Hopefully, the snowfall will also bring more tourists to Jammu and Kashmir this year," said Danish.
Tourists who witnessed the season's first snowfall also expressed excitement and said the experience became the highlight of their trip. "This is the first time I have come to Srinagar. It's marvellous to see the scenic beauty of this place after the snowfall. I have come from South India and experiencing snowfall is something new to me. This is the first time I am experiencing the snow and this will remain with me for a long time," said Venkataraman, a Chennai resident.
Among other parts of the Union Territory, Patnitop in Udhampur also received snowfall.
Meanwhile, Jammu-Srinagar National Highway was blocked due to snow accumulation in Jawahar Tunnel, said the UT Traffic Police. Several other places were also blocked due to landslides. India Meteorological Department, in its daily forecast, predicted a "generally cloudy sky with light rain" in Srinagar with minimum temperature at 1 degree Celsius and maximum at 10 degrees Celsius.
Save farmers from corporate giants
Just by saying that the farmers' protests have been hijacked by Left radicals, the government cannot sidestep the demand of farmers to repeal the three new farm laws. The farmers would not have been so determined to stick to their stand and scale up the protests if they are not convinced that the laws will do them harm and no good.
The government should give the farmers who nourish us with the food they grow due regard and put some trust in their intelligence and integrity. The government's assurances to address the concerns over disparity between government-regulated mandis and private mandis, non-registration of private buyers, lack of access to civil courts for dispute resolution and contract farming fall far short of a credible guarantee that agriculture won't be corporatised and farmers won't be put to the mercy of rapacious corporate behemoths.
Corporatisation of agriculture is a nightmare for the vulnerable farmers; it will upend their lives and livelihoods. The wider civil society also does not want the agri-businesses to replace FCI and torpedo the PDS and by extension the country's food security.
Parliamentary majority or popular support the government enjoys owing to its Hindutva orientation should not hold it back from doing right by the farmers and gladdening their hearts by repealing the pro-corporate and anti-farmer laws. India will be the loser from an aggravation of trust deficit and an escalation of confrontation between the government and farmers. The talk in the corridors of power of 'too much of democracy' as an impediment to 'reforms' needed to propel the economy is eminently avoidable.
G David Milton, Maruthancode, TN
Mixing 2 medical streams just madness
One day, you walk into your OPD, see a person with yellow eyes, his abdominal imaging revealing a big malignant mass and you see his hand having a round burnt impression. When you ask him what this is, you know the reply, "The doctor in my town made a burn impression to please gods for my jaundice to go". All doctors know this trap poor people fall into. How many times have we seen diseases being missed just because your quack gives you stuff mixed with steroids which settles any inflammation only to snowball into something irreversible, losing the precious time where he or she could be saved.
India is a country with a rich diversity and considered a prominent face for medical tourism. We harbour the greatest doctors in all fields of specialisation, who work relentlessly and selflessly for the benefit of all. The current pandemic has given an example with over 700 doctors losing their lives on line of duty not only risking their lives but also of their families. Yes, there has been an immense form of appreciation given by the government in the form of showering flower petals, lighting diyas and banging thalis, but has anyone wondered is this what any doctor actually wanted??
The CCIM act passed on November 19, is seen as a progressive step to enhance healthcare facilities in our country by means of giving a free hand to ayurvedic doctors to conduct select surgical interventions. On the external it does look fine, but is it really the case? Will this really lead to a progress in the
field of medicine or is it a regressive step which further would lead to rampant flourish of quackery? Would the system of law accept bridge training to general public to become judges in order to speed up court cases to fight the problem of pending disputes and delayed justice for years to the innocent? Would you like to sit in a plane driven by a pilot who has done a bridge course to meet the shortage? He may know how to fly, but can he handle any emergencies if they occur?
Surgeries are not just a procedure you learn, you need to know who to operate, when to operate, not just about how to operate and be able to manage both intra-op and post op complications as well. The law passed clearly mentions the names of procedures the ayurvedic doctor can perform but fails to mention the pre op and post op care aspects which you would only know if you ever practiced allopathy.
We live in a country where 60-70% of population lives in a rural background with around 30% of it having no adequate access to healthcare facilities. Apart from relying on quacks due to traditional beliefs and lack of access to modern medicine, options seem limited. When so many people already falling prey to flourishing quackery and losing lives, such a law only would give a free hand to quacks to play with the lives of innocent.
Enhancing healthcare facilities doesn't mean bringing people and making them practice "Mixopathy". The whole point of farmers agitation is the lack of clarity the future holds for them. You cannot promise MSP and mandis to continue when you are giving a free hand to private players to monopolise. Verbal assurances only sound sweet, but everyone knows the ground reality.
Every doctor is exactly going through the same phase, you cannot mix two fields of medicine just to overcome shortage/enhance facilities. Ayurveda is a recognised field and ancient literature no doubt mentions surgical procedures being practiced by them. But times have changed and so have the procedures. This act of mixing two fields doesn't do any good to the society and may only lead to further harm.
A surgical blade is better left to people who know how to use it rather than give a free hand to others and cause problems. Healthcare in our country is surely a neglected subject, but hope the government realises that this is not the way to find solutions and risk lives of innocent. I can assure makers of this law definitely go abroad for their medical management and surgical procedures because they will not risk it. Let it prevail for everyone as well.
Dr Rithvik Golla, AIIMS, New Delhi
Suicide is not solution for any problem
No day passes without newspapers publishing reports of suicides. Out of numerous reasons, a few are - love failures, illicit relations, rape victims, poverty, damages to harvest, pressures on farmers for repayment of loans and so on.
A heartrending issue is recently a mother with her two grown up daughters took extreme step by drinking poisonous chemical meant for purifying gold as they feared for not able to provide at least food to her daughter's would be in-laws. In fact, the family members themselves did not have one meal a day due to meagre income. Penury is playing pivotal part in poor lives since dawn of independence. The breadwinner father has no regular income due to Covid-19 pandemic for the past eight months.
Job losers in software industry and other employees lose heart when they lost jobs have also resorted to end up their lives. The governments have a Nelson's eye on this hapless category. The government is supposed to be 'for the people', 'by the people', and 'of the people'.
Nobody would like to end his own life. But uncontrollable situations, especially in a very poor financial status having blocked all sources for earning, compel them to take the extreme step. Every such obit is a curse to the rulers. Speakers, saints and scriptures say suicides are impious and not a solution to problems. Then what is the remedy?
This is not a true Vedic period. We simply preach but not practice. Save democracy, curtail corruption - a slogan being heard for the past 70 years but in reality, it remains a dream forever.
Dr NSR Murthy, Secunderabad
BJP should churn out strategy to gain foothold in AP
The Bharatiya Janata Party (BJP), with its strong grassroot cadres and talented leaders as well as silent background work done by the Rashtriya Swayamsevak Sangh (RSS) is able to win majority of States in India. Of course, the crowning glory of the BJP is the unblemished leadership of nationalist Narendra Modi. It may win in future even the toughest State West Bengal but not Andhra Pradesh as it is weak and inactive without genuine leaders in the party.
In AP, the party is pathetically dependent on turncoats and opportunistic disloyal politicians. For instance, the party presidentship in AP is handed over to Kanna Laxmi Narayana who was about to jump to the YRSCP. He was lured into the party by offering big position and he was uninspiring, and he completed his term just as a formality.
Sujana Choudhary and Ramesh, well known financers of erstwhile TDP. They jumped into the BJP not out of love for the party but just to avoid the raids of Central government's investigating agencies as the duo are proven economic offenders. Overnight, Sujana became the spokesperson of the BJP in the State. Another prominent leader D Purandeswari, though a decent politician, shifted her loyalty from another party. I do not find a genuinely raised grassroot leaders here as we witness in Telangana State.
Bandi Sanjay and Dharmapuri Aravind with the old guards Kishan Reddy and Laxman work with killer instinct that inspired Telangana voters and almost captured the GHMC. Even if the party in future unleash' Akarsh' weapon, only the discarded politicians belong to other parties fall in their net.
Then where is the chance for the BJP to improve its laughable vote share of 1.5 %? In fact, the political environment in AP is more conducive to establish itself as a strong alternative party. The YSRCP is neck deep in financial troubles and the its actions are questioned by both the State High Court and the Supreme Court. The governance has almost come to a standstill and the State is drifting like rudderless boat. The government's only occupation seems to be distributing money to deserving and undeserving people christening various schemed with rosy titles.
These schemed are widely publicised on the cover pages of newspapers wasting the taxpayer's money. Literally, there is no revenue earning source for the party and it has only expenditure head. How long the show can be run, God alone knows. If the BJP is serious, it should respect Jana Sena chief Pawan Kalyan and they can piggyback to decent position on his glamour and mass youth following he still commands. If the BJP uses its strategy with a planning, it may ask Swamy Paripoornananda to take reins of the party in AP.
He is already a popular spiritual figure having political tinge apart from being already the member of party. He has the gift of the gab and he is adept in analysing various political issues in Bharat TV channel. He can replicate Yogi Adityanath of UP. If the planning is done assiduously, the party may invite Swamy Paripoornanada to take lead and the much-needed extra cushion may be provided by Jana Sainiks. I think this plot will certainly workout in Andhra Pradesh to wake up the party that is in deep slumber.
Rama krsiahna M, Kakinada
Home quarantine best remedy for Covid-19
Health experts and epidemiologists have an express opinion that herd immunity as the only possible solution to novel coronavirus pandemic. Since most patients of Covid-19, the disease caused by novel coronavirus, are either asymptomatic or have mild illness, health economy strategists have been of the view that herd immunity combined with targeted medical care of serious patients is the best way to deal with coronavirus pandemic.
Japan comes closer to the successful example of this counter-Covid-19 strategy. With a comparable population density with India, Japan too enforced lockdown in its provinces and prefectures but with much more relaxations. It has managed to keep the Covid-19 numbers under control despite having more intricate socio-economic engagement with China and rest of the world than India.
India had the most stringent coronavirus lockdown. Still, the cases have just flown northward during all editions of Covid-19 lockdown. On March 24, when nationwide lockdown was announced - most States were already in lockdown - India had less than 600 positive cases of coronavirus infection. By the end of first phase of lockdown, the country had 12,000 registered cases, the number rose to 40,000-mark. At the end of second phase of lockdown, positive coronavirus cases crossed 40,000-mark. In the first week of the third phase of coronavirus lockdown, India recorded nearly 27,000 fresh Covid-19 cases.
Scientists are burning midnight oil in the labs to find out a curable vaccine. Meanwhile, the cases have blown up to 98.00 lakhs and 1.42 lakhs are dead as on today. Wearing mask and social distancing, are the potential tools till a vaccine confident of curing the pandemic is available.
Earlier, no patient was discharged until doctors were convinced based on test of samples that the patient has recovered from Covid-19. Discharged patients - under modified norms - are required to follow a 7-day home quarantine/isolation.
Earlier, patients were to be in quarantine/isolation for 14 days. This opens up the risk that some of the Covid-19 patients discharged from hospitals may spread the virus to new persons. Since more and more patients are recovering and being discharged every day from hospitals, this strategy is building the case for herd immunity. Home quarantine is highly prescribed now to protect oneself from the virus attack.
Seetharam Basaani, Hanamkonda
School Bag Policy-2020, a big relief to students
Finally, the Union government released School Bag Policy- 2020 following the judgement of the Madras High Court in this regard. It incorporated the recommendations of experts from NCRT, KVS and CBSE. The policy would give a great relief to the learners especially who are in classes from 1 to 10 standards across the nation. It restricted the weight of schoolbag to the 10% of learner's body weight.
It is too late for our students as countries like the USA, France and Britain have been following the scientific weight of schoolbag since a long time ago with the recommendations of Occupational Therapy Association and Physiotherapy Association.
Several scientific studies revealed that the overweight of schoolbag can cause backbone problems and other physical health complications which deviate the learners focus from academic interests. In our country, both the Union and the State governments utterly failed to rein the corporate and private schools in maintaining ideal weight of schoolbag.
The schools in private sector strongly believe the concept of quantity rather than quality. As such they fix 50 to 100 books in the name of IIT material, board books, workbooks, notebooks besides their own school material. It is also observed that the students who are in private schools carry more than their counterparts in government schools as the former have to carry lunch box and water bottle besides books invariably. So, it gives not only mental stress to the students but also put a huge monetary burden on the parents.
Thus, in order to reduce the weight of schoolbag, it is better to opt for semester system in school curriculum, observing No School Bag day like in AP, arranging lockers, book bank for differently abled, loose sheets for homework as well as class work, using same notebook for two classes , making the school curriculum student-centric rather than books and teachers-centric.
It is welcome measure the SBP-2020 specified weight and number of books for each class across the nation for private and government schools. No books for pre- primary, 1 std 3 books (with 1.078 kg weight) and for 10 std 13 books (4.182 kg) in the same range to other classes.
With the introduction of continuous comprehensive evolution (CCE), the number of books has been reduced to some extent by eliminating separate books for text, supplementary and workbook system. But the success of New School Bag Policy- 2020 will certainly depend on how effectively they control the corporate school in this regard.
Pratapa Reddy Yaramala, Tiruvuru, Krishna dt, AP