Bengaluru International Gallery as Covid-19 center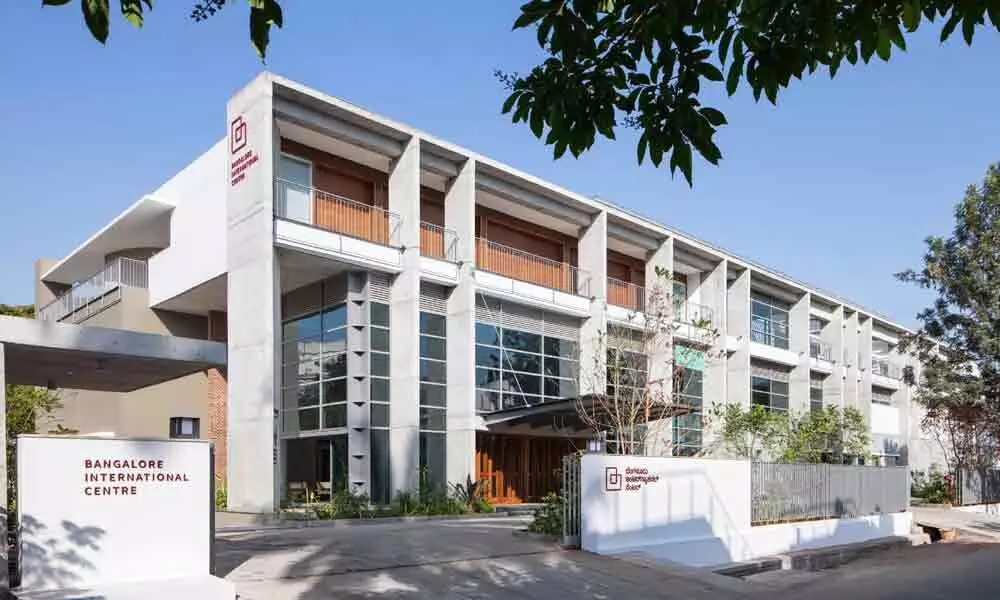 Highlights
7000 beds are getting ready for patients
10 ambulances will also be arranged for transportation of the patients to the Covid-19 center Hans News Service
Bengaluru (Yashwanthpur): The spread of Coronavirus in the city led to the scarcity of beds for the patients. Karnataka state government is in search of other sources to overcome the problem. As a process, the government officials are converting function halls, meeting halls, hotels, student hostels, vacant hostels in BDA and KHB as Covid-19 centers. They had already started using "Bengaluru International Gallery" at Mailasandhra near Thamakuru Highway as Covid-19 center. There are five spacious rooms in the gallery which will be used for the treatment of Covid-19.
Speaking on the occasion, Palike commissioner Anil Kumar said, "7000 beds will be arranged for usage. The works will be done at the earliest."
"10 ambulances will be arranged for the transportation of the patients to the center. ISCKON and other welfare organizations will be supplying food for the people in the center. The arrangements are under process and they will be for usage within 10 days," says Palike special commissioner Dr Basavaraju.